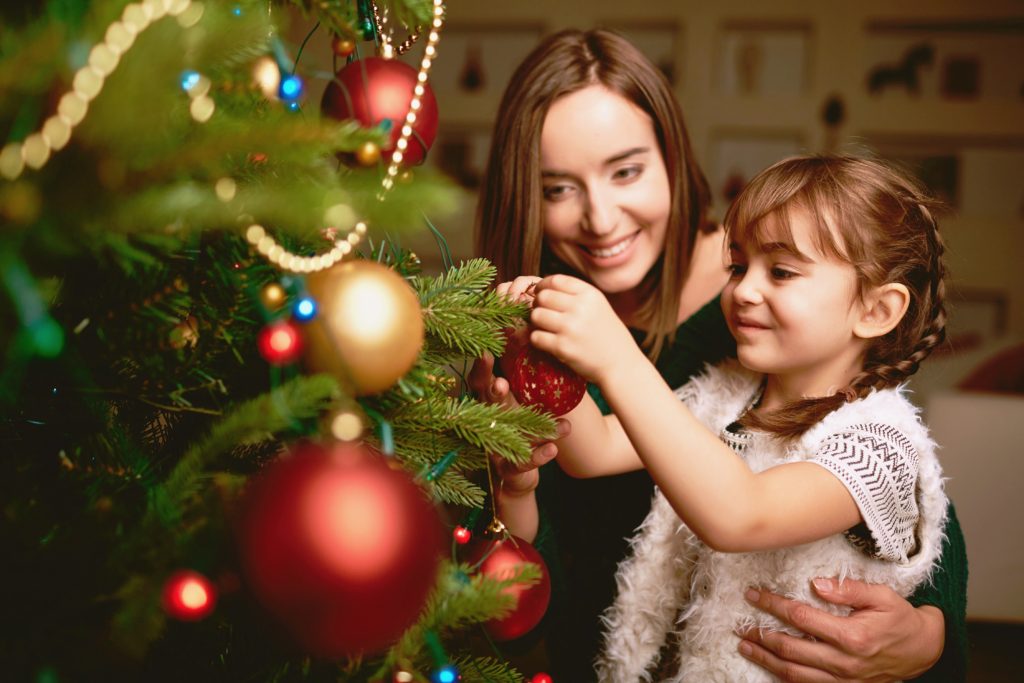 Photo by Pressmaster
With the holidays upon us, it can be very easy to get caught up in all the excitement and forget about staying safe. This is especially true for children. To make sure that things stay merry and bright all season long, here are a few things you both you and your children should keep in mind:
Don't Mess with the Decorations
These days, most holiday lights are cool-to-the-touch LEDs. But, just in case, it's still a good idea not to encourage too much touching of bulbs and other electrically-powered decor. In fact, the whole "don't touch" recommendation should probably be applied to all delicate (glass) or dangerous (sharp) decorations, as well as the lights. With younger children, keep any precious decorations up high and out of reach, and leave the unbreakable ornaments to them to add to the bottom of the tree.
Be Careful Around Hot Stoves
This time of year often means that there's a lot of cooking and baking happening, which usually also means hot stoves and ovens. With young children, it's best to encourage a general hands-off policy. But with older children, you can use this as an opportunity to teach them how to navigate the kitchen safely (and make precious memories while baking cookies or chopping vegetables together).
Keep an Eye Out for Fire Hazards
Again, most lighting has become much safer over the years. But there are still opportunities for fire hazards with overloaded electrical outlets, dry trees, and unattended candles or fireplaces. In this case, you could make your children active enforcers, and have them help to keep an eye out for any dangerous electrical or open flame situations.
Don't Forget About Food Allergies
At school and social gatherings, children are likely to be tempted by all kinds of sweet treats. If your child has any food allergies–nuts, dairy, etc.–make sure they remember that fact. Remind them of other options that they can have, instead. If their allergy is severe, be sure they always have epinephrine or some other recovery medicine with them, in case they forget. If you've never considered that your child may be allergic to a particular food or food types, it might also be worth looking into an intolerance test to diagnose any possible allergies, so you and your child know for the future and can avoid any unpleasant surprises.
Be Ready for Cold Weather
This probably goes without saying. But winter weather is notoriously unpredictable. If your kids go over to a friend's house or outside to play, they will definitely want to have a jacket or coat with them. But also make sure they bring along an umbrella, scarf, etc. to be ready if snow, rain or a cold wind come out of nowhere.
Keep Track of Where They Are
With the many gatherings that come up during the holidays, your older children may have their own to attend without you. To make sure your kids are safe, you can always do an online people search on other parents or neighbors ahead of time, to verify there's nothing criminal or otherwise troublesome that you need to worry about. Otherwise, you can just make it a policy to have your child call or text so you know where they are and that they're safe.
Not too scary, right? By remembering these simple safety tips, you and your children will be sure to enjoy very happy holidays!