We got the Fernweh Travel Candles free in exchange for an honest review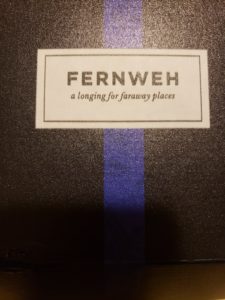 I love getting candles for Valentines day.  I keep candles everywhere in our house and I love to bring them with me when I travel.  Fernweh has a fantastic set of travel candles that you are going to love.  They have some very unique scents that I love I have to say the Persian Pomegranate is now one of my favorite all time scents now.
Some of the great scents they have are Persian Pomegranate, Italian Citrus Sage, Mediterranean Fig, and Mandarin Oak.  Each one has a fantastic unique scent and I noticed they burn for a long time.  I love when I find a candle smell I love and it lasts for a long time.
Each candle has a nice tin and lid.  The whole set comes if a gift box ready to give.  You wont even have to worry about wrapping.  I loved this travel candle set.