We got this awesome blanket free in exchange for an honest review.  All opinions are our own.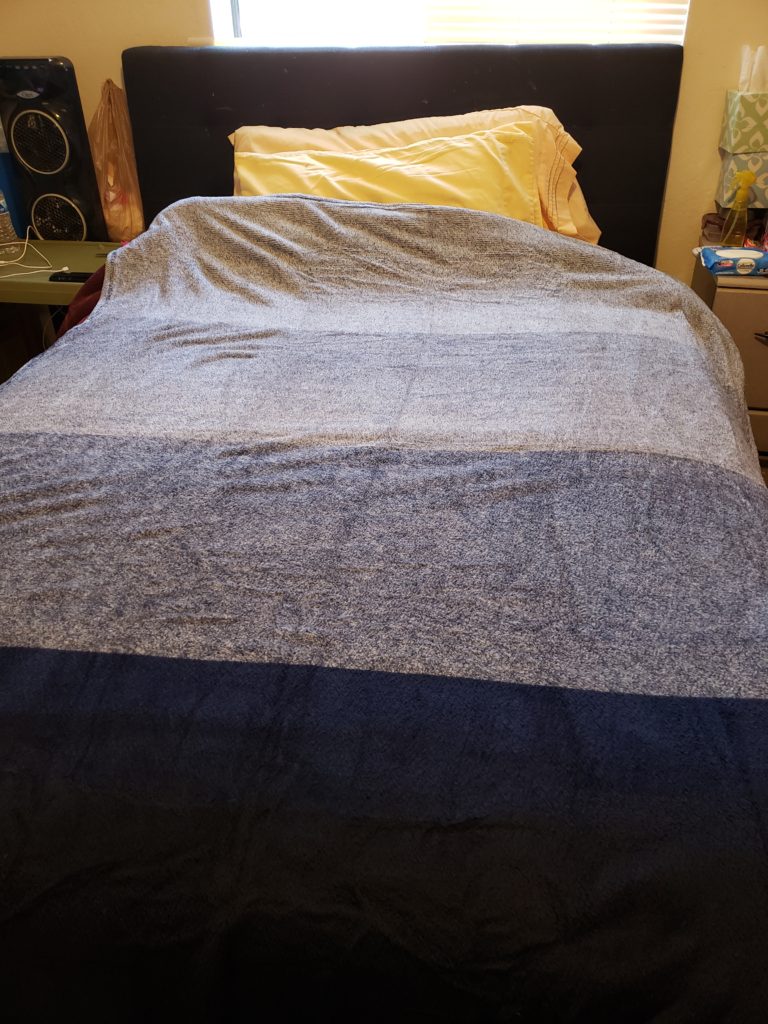 I love that this blanket is bog enough to cover the bed, yet thin enough I can grab it and head to my chair to watch a movie.
As you all know I do not do good in the cold.  Who knew when I moved to Arizona the winters here would be as cold as Colorado lol.  I must have a good blanket when I am sleeping or even when I am sitting watching a movie.  You all know I watch a ton of movies.
One thing I always look for is a super soft blanket.  I want to cuddle up, and the Elegear Ultra Soft blanket really lived up to its name.  I could cuddle with this blanket for hours. This blanket came in two colors blue and grey.  I loved them both.
Now for even more awesome news this is a warming blanket which I have wanted for awhile.  My problem is with the puppies I never wanted cords hanging down while I sleep.  I love that this blanket is a cord free warming blanket.  For those of you wondering YES is actually does keep you warm and toasty. The blanket uses warm heat technology for healthy warming.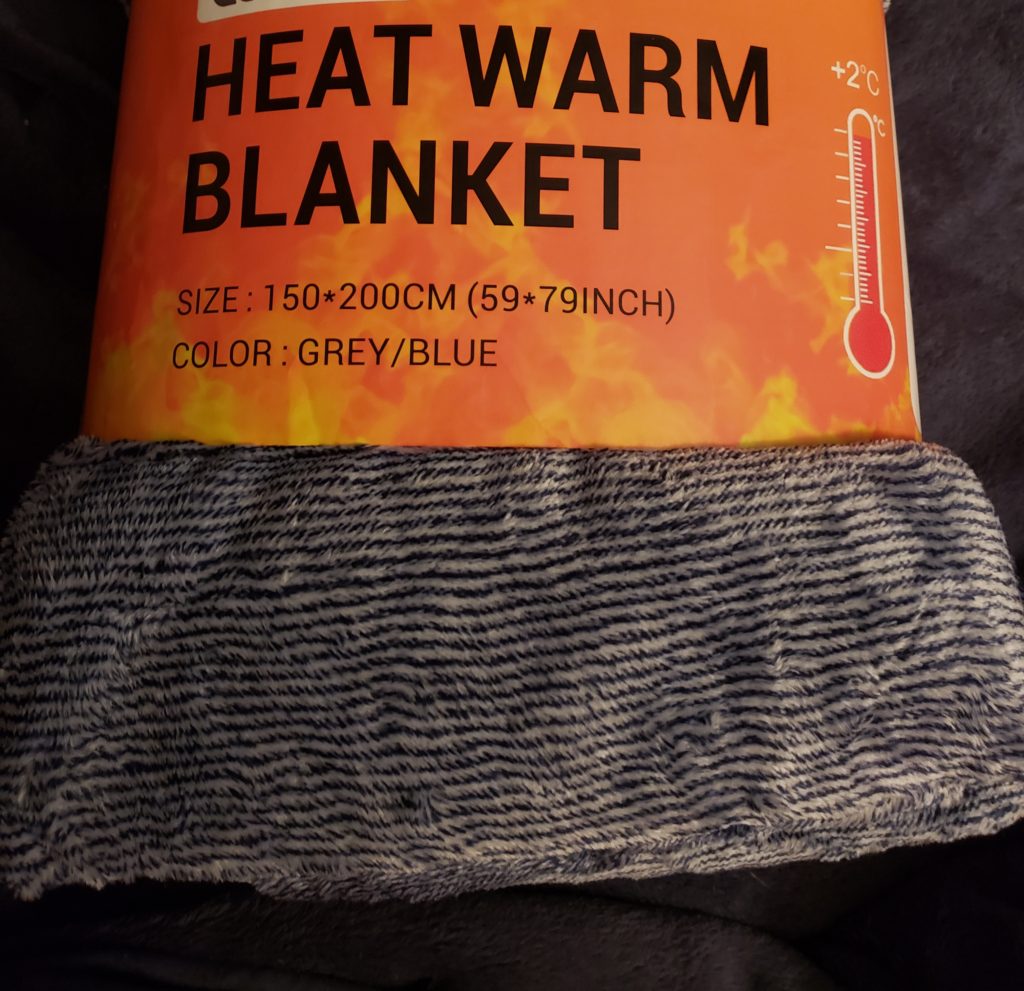 coupon:  20%  OFF:WCO6UQ56(STORE: Rywell Direct)
A little about the awesome blanket.
100% Flannel + Anti-static Fiber

ULTRA-SOFT FLANNEL THAT'S INSANELY SOFT- If you want to add an extra dose of cozy that feels like you're sleeping on a cloud, look no further than a Elegear fleece blanket throw. This soft blanket is extremely soft and has double-sided fleece that will not shed or pill, even after numerous washes. This warm but lightweight blanket comes in twin sizes(59″ X 79″), as well as travel or throw-sized blanket options, so you can easily find the perfect fit for your bed.

JAPANESE INNOVATION SOFT THERMAL BLANKET – Self-warming blanket provides comforting warmth or super soft touch for you. Unique 3-layer construction of microfiber flannel blanket includes hygroscopic heating fiber, anti-static fiber, fuzzy flannel to keep you warm cozy without sweat. This comfy blanket is perfect for all ages, and especially comforting for seniors and children.

LET'S GOODBYE TO THE STORM OF STATIC ELECTRICITY- Dry air and blankets come together to create the perfect storm of static electricity and let's admit it- those static shocks can hurt! fluffy blanket is sourced from Japan, which makes it naturally anti-static and highly resistant to shedding. You do NOT need to wash this before for fear that the static will pick up any unwanted animal furs or debris. Overall, it's a year-round, quality blanket that you can rely on for years to come.

ALL-SEASON BLANKET THAT YOU'LL WANT TO CUDDLE UP IN- Sometimes you just need a good, warm, soft blanket to wrap up in on cool days, something that you can throw on the couch, take with you to your favorite outdoor sporting event or layer on your bed for some added warmth and comfort. The Ultra Soft Plush Fleece All-Season Throw by Elegear is the perfect choice when you want a snuggle couch blanket in hand.

HOW TO CLEAN AND CARE FOR SELF -WARM HEATED BLANKET- Machine wash with cold water separately on gentle/delicate cycle. Avoid direct heat. No bleach. Made with shrink resistant. protect you from the colder temperatures by wicking away moisture to keep you warm and dry no matter what your activity level is. They are soft and feel like a second skin allowing them to retain ad distribute your body heat evenly for added warmth. Perfect Holiday Valentines Gift for lover friend.