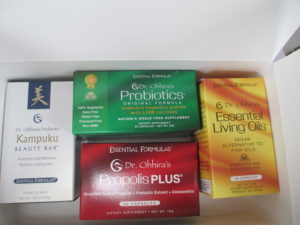 Have you heard of Dr. Ohhira's probiotics yet? If not welcome to the post that is going to change your life. I have got to try a few over the years, but they were always round about probiotics. They were a one size fits all. I had no idea they even made beauty bar. I mean yes, I need this in my life. If you are looking for a probiotic that fits for you then I would completely recommend checking out Dr. Ohhira's Probiotics.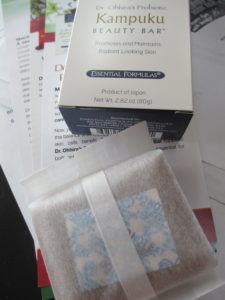 Now I know what some of you are thinking why should I add a Probiotic, like mega spore biotic as a an example, to my daily routine? Here is why. They will help support immune response, and this time of year can't we all use that. They provide antioxidant, promote a healthy digestion and metabolism. They will also help absorption of nutrients. They do so much in such a little pill. Just adding one of these little guys to your daily routine can make a big difference in your life. I took these for two weeks and so far, feel fantastic. Also, a plus I have not gotten that weird flu that is going around again.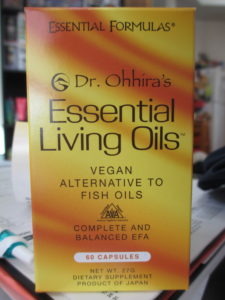 I was also so excited to try this beauty bar. I am always looking for great beauty products. This beauty bar will help promote and maintain healthy skin. I love that it was fantastic this time of year for my dry skin. The winter weather can wreak suck havoc on my skin. I used this one for about 2 week and could tell a difference right away. I also love that this beauty bar did not leave a film over my skin after I used it. For those of you like me with sensitive skin. This one did not give me a reaction at all. I was very pleased with it.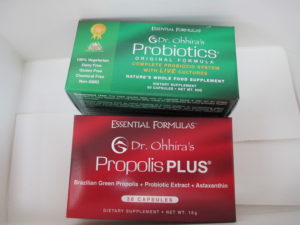 The Essential Living Oils was also very nice. It's a Vegan Alternative to Fish Oils. I always liked taking fish oils in the past, but at last I could not get over those fish burps they give you. As you all know I cannot stand fish so I just quit taking them. I am pleased to tell you these give you the same benefits without the fishy burps. I am hooked.
If you are ready to up your game this year with health. I completely suggest staring the Dr. Ohhira's line. It's a simple step to start and you will feel the difference in your everyday life within just a week.
I received this product for free from Moms Meet (momsmeet.com), May Media Group LLC, who received it directly from the manufacturer. As a Moms Meet blogger, I agree to use this product and post my honest opinion on my blog. The opinions posted are my own.