We got Adventures of Dally and Spanky free in exchange for an honest review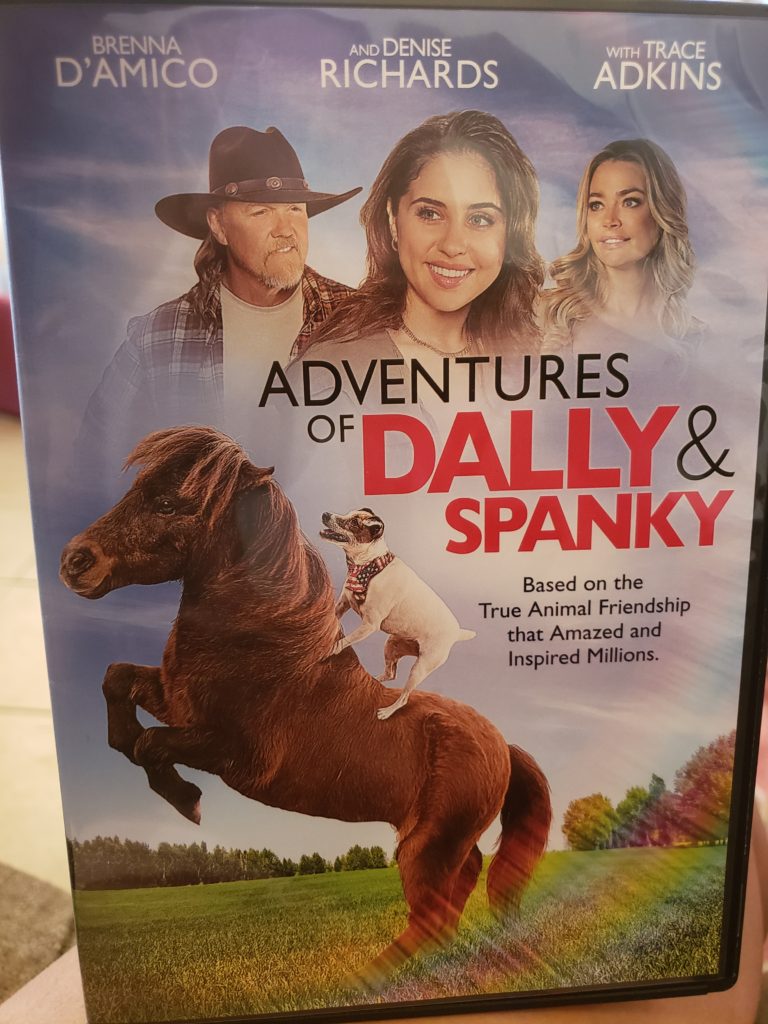 Now as most of you know I love animal movies.  Are family is all about animals and story's like this truly tug at our heart strings.  This is a movie about so much its hard to know where to start. Addy a young girl has something tragic happen to her.  She gets left a rescue mini horse named Spanky.  At the lowest time in her life Spanky, Dally , her sister , mom, and step dad are all trying to learn how to get threw it and help Addy.
Dally and Spanky become great friends.  Which makes it a whole lot easier for the two girls to become friends. They learn that Spanky and Dally are not only friends they can do tricks together.  The girls start and Instagram account for them and enter them into the schools talent show.
Addy is are on the brink of loosing Spanky so they do what ever they can to earn money to keep him.  Including joining #WeGotTalent to try and win the prize money.  This is where their life takes a huge turn.
This was a fantastic movie the whole family is going to love.  I would recommend it to everyone.