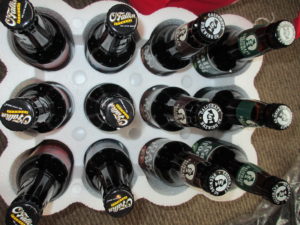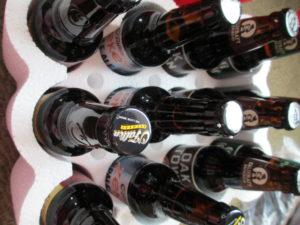 My husband gets so excited when a box shows up that he has to sign for.  He knows it's the Craft Beer of The Month Club.  Each month he gets 4 new beers to try that he would normally not get a chance to.  Unless you are traveling around the whole country and stop at ever brewery you will not get to try some of the most awesome beers.  With the Craft Beer of The Month Club they go out and find them for you, they will ship them to you once a month.  I love this idea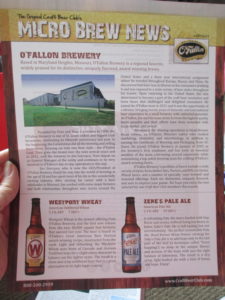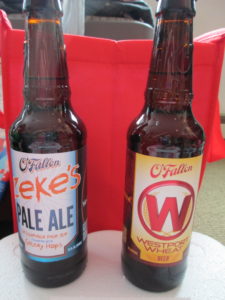 This month they traveled too O'Fallon Brewery in Maryland Heights Missouri.  We got to try an American Unfiltered wheat called Westport Wheat, and an American Pale Ale called Zekes Pale Ale.  Both were fantastic and I am excited we got to try them.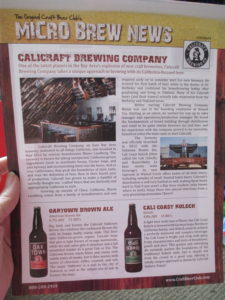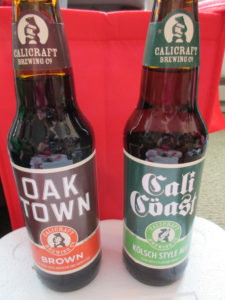 For our other two beer types, we traveled next to my old home town.  Now I was from Half Moon Bay but Walnut Creek California was not that far away.  Here we got to try and American brown Ale called Oaktown Brown Ale.  And, A Kolsch called Cali Coast Kolsch.  Once again Craft beer of the Month did not disappoint us.  They were both fantastic.
If you would like to try some of the best craft beers from around the United States every month make sure to check out Craft Beer of The Month.
I got this free in exchange for an honest review