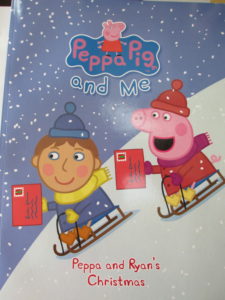 Do you have a little one who loves Peppa Pig and loves to read?  Then do I have the best Gift for you to give them this year.  This book is not only cute, but when your little one sees they are one of the stars they will be so excited.  This one is an adventure with Peppa Pig and my nephew Ryan to send out their letters to Santa for the one present they want the most.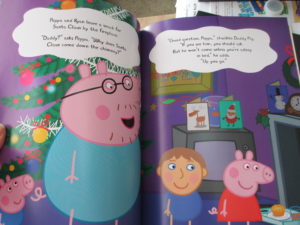 My nephew really wants a dancing Mickey this year so in the book that is what he asks Santa for.  As the adventure goes on they help the family get ready for the holidays. He finally gets to meet Santa and get the present he really wants.  This is a perfect holiday book for your little one.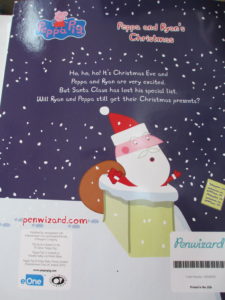 I love that they don't just have holiday books they have so many different charter books and ones for everyday this would be a great present for any time of the year.   Our boys have always loved being part of the book and he is going to love this one most of all.
The web site is very easy to use and to order the personalization.  When you pick, what book you want they will ask you a few questions to help make the book more personalized.  With the Peppa Pig they also asked what he looked like to the charter in the book would be like him.  Same color of eyes, hair, ect.  When you are shopping for your little reader this year make sure to check put Penwizard.
Want even better news till Dec 18th you can get 20% off your Order with coupon code TABBY20
I got this free in exchange for an honest review
Don't forget to check out our full Holiday Gift Guide