This is a Sponsored Post all Opinions are my own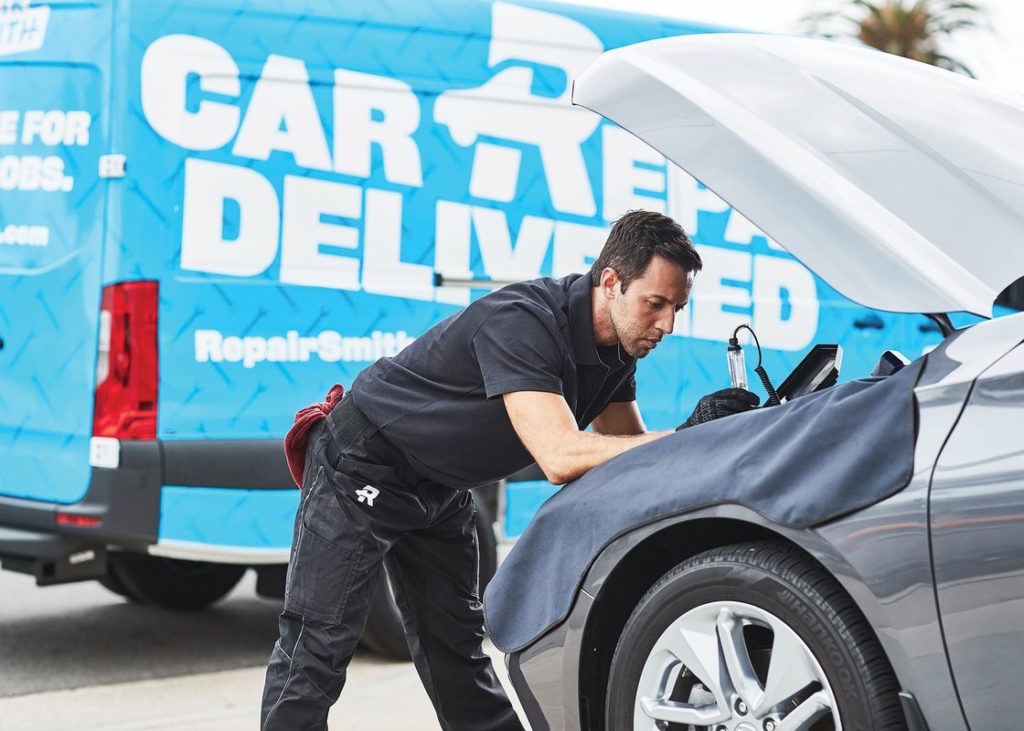 I don't know about you, but when my cars need service it is always a bad time.  Now only do I not have time to get it done, with my son it is always a nightmare.  Don't get me wrong he is an angel but he is also autistic so going places where we have to wait and find a new way home can get him all crazy, he does not like change or understand it.  Now there is a whole new way to get what you need done to your car, but also done right.
Right know RepairSmith is only in California and Las Vegas but will be rolling out to other major cities soon.  I know that this service is going to be a huge hit everywhere.  What do they do?  I am glad you asked.
"RepairSmith offers the most convenient way to repair and maintain your car. For the first time, car owners can choose to get their cars repaired directly in their driveways or at one of our certified repair shops. We're making the entire car repair experience easy from start to finish by offering upfront pricing, online booking, after-hours support, and a service warranty.
Our expert delivery mechanics are equipped with company vans and state-of-the-art tools and equipment allowing them to handle about 85% of repairs on-site. If shop-level tools are required, car owners can drop off at one of our fully-vetted shops. We stand behind all work with a 12-month / 12,000-mile warranty."
That is right all you can choose when and where.  For parents like me or even busy as can be people this is amazing.  No more trying to figure out who will pick you up and drop you of.  No more wondering how your kids are going to handle the change or the wait.  No more worrying about what it is actually going to cost you and best of all no more worrying what if the job was not done right.
I know that for someone like me this is going to be fantastic.  Plus, now when I go visit my family in California, I know I can get work done on my car if I need to. This is amazing and I have to give a huge High Five for them for providing this service that many of us need.
Check out more on their Social Media
www.facebook.com/repairsmith
www.instagram.com/repairsmith
www.twitter.com/repairsmith
some fun videos
https://www.youtube.com/repairsmith