We got the Buddha Board free in exchange for an honest post.  All opinions are our own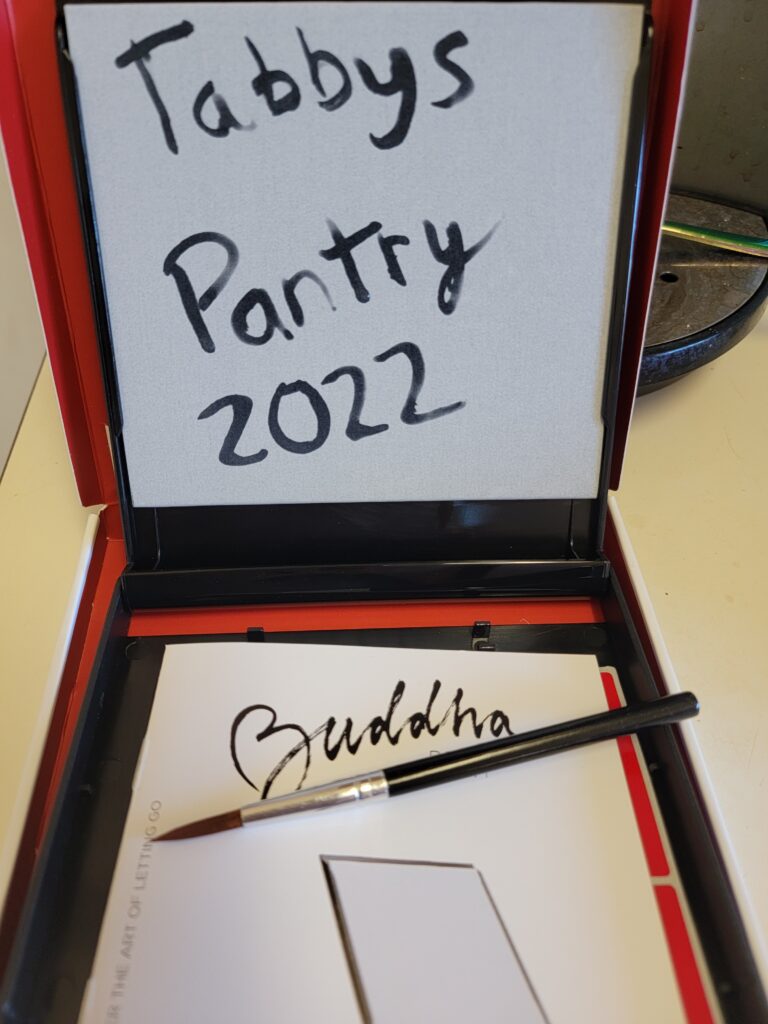 Have the last few years been a little hard on you?  I know that I have never had a more trying year then the last year.  Everyone says don't forget about self care, one thing I have learned is that self care is not always about going drinking with friends or the spa.  It can also me some me time that is just relaxing at home.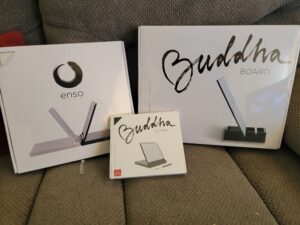 With little guy just picking up and leaving is not an opinion.  I also Home School and work from home so when I can get a few quite minutes the Buddha Board is perfect to just relax and get out of my head for a few minutes.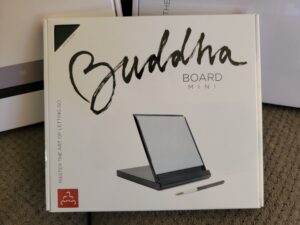 Even for a non artistic person this is a awesome gift.  You don't have to have a great art eye to enjoy painting.  I love painting with water. The mini I can bring anywhere with me and I have the bigger one for when I am at home.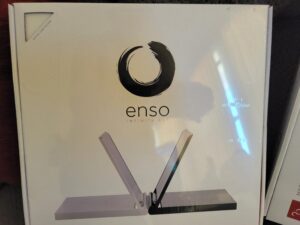 Have you felt jumbled or out of focus this last year? Have you tried meditation, but found it too hard to focus? Discover a new way of integrating a mindfulness routine into your daily life with the help of Buddha Board.
Mindfulness can provide a wealth of benefits from improving your quality of sleep to reducing anxiety and occupational stress.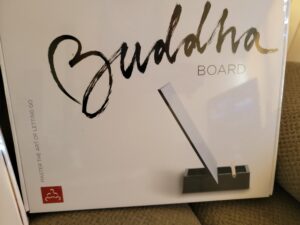 All you need to start harnessing these benefits is a cup of water, a brush, and the Buddha Board. This blank board is waiting to channel your ideas, inspirations, fears, and more as you freehand your way across it. Then watch the water evaporate along with your stress!
Buddha Board Highlights:
Designed with a sleek, modern aesthetic
Reusable
Quick to set up
Enso and Mini fold closed for streamlined carrying
"Painting" with water is truly MESS FREE
No ink, paint, or chemicals
Encourages mindfulness
Doesn't add to your digital footprint
Taps into your creative side
Fun for all ages
Helps kids explore the creative process judgement free
Perfect for relieving stress at home, in the office, or when traveling
To learn more visit www.buddhaboard.com
Pricing:
$17.95 for the Mini Buddha Board
$37.95 for the Original
$27.95 for the Enso