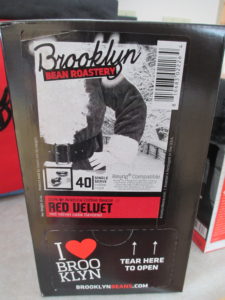 With the holidays, right around the corner Brooklyn Beans has come out with a fantastic flavor for you.  Red Velvet, you can now melt into the holidays with some great coffee in one of your favorite flavors.  If you are looking for a great smooth flavor of coffee checking out Brooklyn beans in a must.  Their coffee always brews perfectly for me and they have so many flavors to choose from you are sure to find the perfect one for you.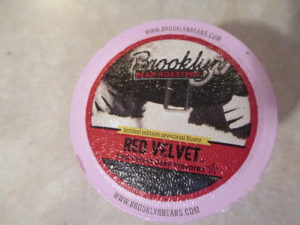 I love the holiday times so many new limited time flavors out to try.  Brooklyn Beans has so many different one out you better get drinking now to get threw them all before the season is over.  I love that if you brew their kcups in a smaller size you can use them in your baking and of course holiday drinks.  If you love the flavor of coffee deserts, then they are a must try.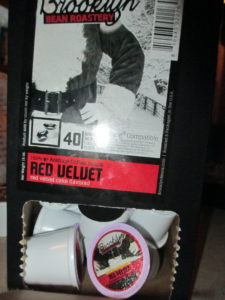 The Red Velvet adds just enough of the sweet flavor we all love to make this a perfect holiday cup of coffee.  Why pay big bucks to have someone make it for you at a coffee shop when you can have the great tasting coffee right in own home.  You can get a whole box of awesome holiday coffee for just the price of a few from the shop.  Also let's be honest it's also a lot faster to make it for yourself, no lines and the perfect cup every time.
When you are looking for your perfect cup of coffee this year make sure to head on over to Brooklyn Bean Roastery.
Don't forget to also keep an eye on their Facebook page they always have great giveaway going.
They have even offered us a fantastic giveaway all.  This is for the US only and please remember you can only win once every 90 day from Brooklyn Beans so makes sure you have not won in the last 90 days.
I got this free in exchange for an honest review
Don't forget to check out our full Holiday Gift Guide