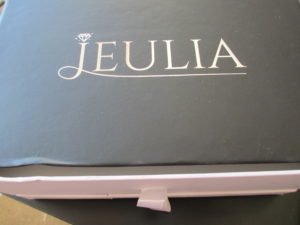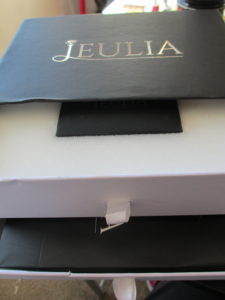 I am a true bling lover.  I love to have beautiful jewelry, but at the same time my bank account hates it.  When I saw all the ads on Facebook for Jeulia I was so excited.  I am sure a lot of you are like me and have been burned by company's online.  When it comes to jewelry I have bought, when I got it in the mail and it looks like my six-year-old made it out of bubble gum wrappers.  So, when I got the chance to work with them I checked out the reviews and they were awesome.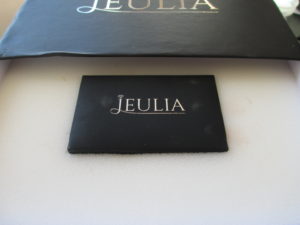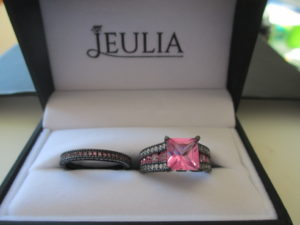 A few things that I love about the Jeulia Princess Cut Created Pink Sapphire Women's Wedding Set.  It is so unique.  I have never seen anything like it before.  The ring is great quality and has a beautiful shine to it.  The set has two rings so I can wear them alone or together depending on my outfit and my mood.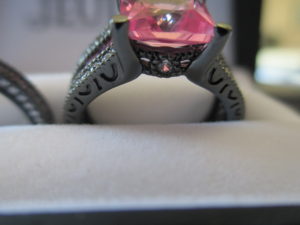 The price of the Wedding Set is fantastic.  All the jewelry on their site has a fantastic price.  Any bride would be excited to get one of their beautiful designs.  I was truly impresses not only with the quality, and fit.  The fit was perfect.  The site was not only fun to shop, but it was also easy to shop with.
Now for the big question answered from the video.  No I did not get any reaction.  I am so excited to announce I can wear their jewelry with no problems at all.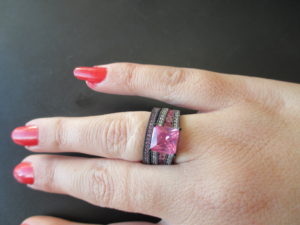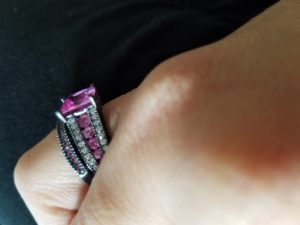 If you are anything like me and love to have beautiful jewelry to match your mood or even your outfit Jeulia is perfect.   They have a great selection at a great price, and even though you aren't spending a million bucks their jewelry looks like you did.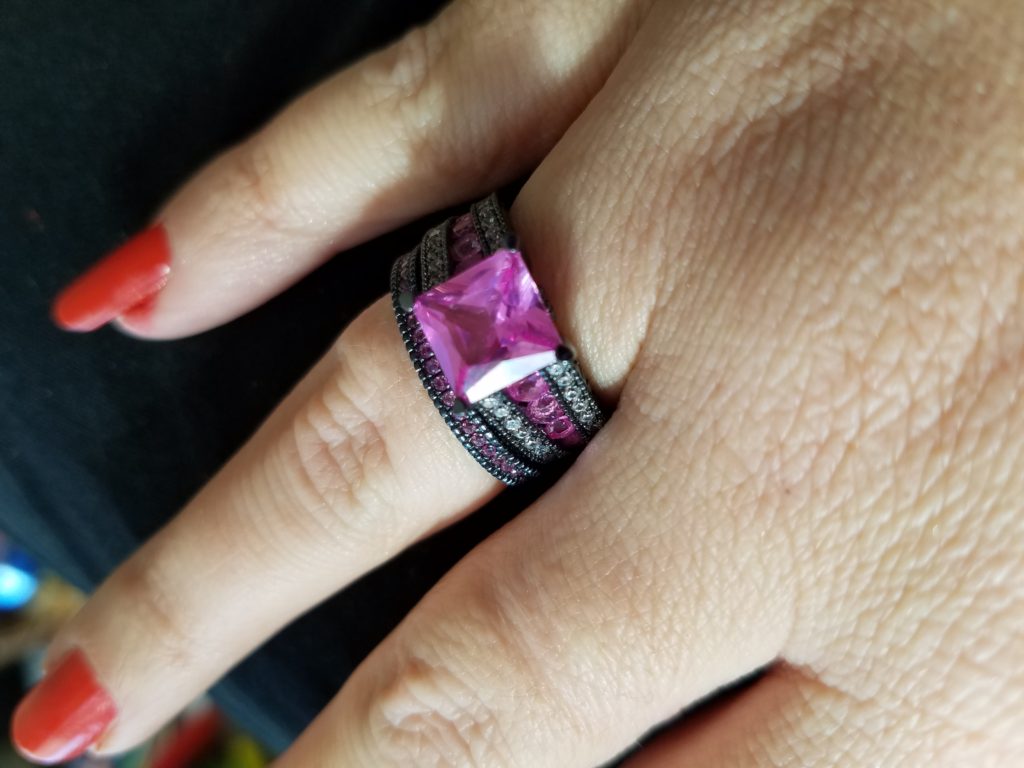 I got this free in exchange for an honest review.