When it comes to the flooring in your house there are a few considerations you should make before you start shopping. The floors you choose for each room can make a big difference. Not only in the look and style, but also on how the room makes you feel. If you want to look at a variety of floors available for your home, click here. You can also look at home interior blogs or interior design magazines for inspiration. There are thousands of flooring options so you should do a little research before commiting to a style.
Were you thinking about getting hardwood floors?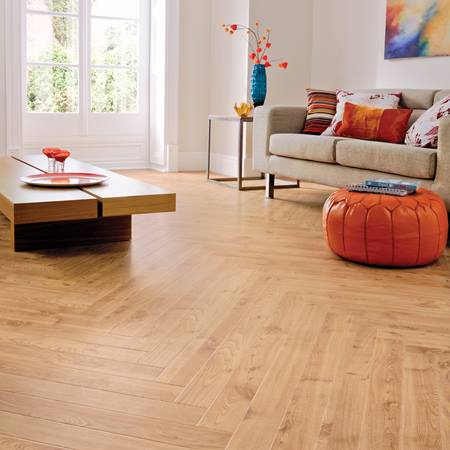 One thing to remember here is little kids and pets. The hardwood floors can be very rough on your dog's hips. Most dogs will slip and slid and this can hurt them. For young children, they don't always wear shoes so when they are running in their socks like the animals they can slip and fall. For families with little ones and pets, this should be considered when picking out your new floors. Some pluses on wood flooring are they're easy to clean up and maintain. And they allow you to accessorize your floor with beautiful rug designs, bringing a more attractive feel to the room. Companies similar to Topteppiche, have a bespoke range to choose from, and finding a carpet rug that suits the layout of the room and matches your wood floor is a blessing in itself. Another positive is that wooden floors pretty much go with every interior design there is as they're mainly neutral colours. There's also a large variety of floor types to choose from, this website just shows how many different types there are. I have to admit when I go to my sister's house and I spill I love that fact that I grab a few paper towels and wipe up and I am done.
Were you thinking about rugs?
Rugs are a lot easier on animals and kids and of course your feet. They are softer when you are walking around. Now for the cons. When you spill, it is not so easy to clean up. You need a whole army of potions all made for different stains. Also, when the spills do happen if they make it down to the padding you will have that stain until you change the padding, it will keep coming up. When walking on the rug it catches everything from your shoes, so no matter how much you vacuum there will always be something on your rugs.
Tile Floors
Like the wood floors these can be hard on animals and young children. Also, when it comes to cleaning them you can get the tiles easily, but the grout can be a problem. You may have to get down on your hands and knees to clean the grout a few times a year. For a few pros for normal spills they are easy to clean. They have a great sleek and clean look. They are harder on your feet with no padding, but they are a little less slippery then hardwood floors. Furthermore, the design options are endless and they're perfectly placed in bathrooms and kitchens for their water resistence, durability and low-maintenance. Luckily, there is plenty of tile showrooms across NJ to prove to yourself why this flooring would look great in your home.
Don't be scared all every one of these floors has pros and cons. To pick the right one for your family just think about what you really like, need and what cons really are not a big deal for you. After making the choice of which floor is the best for you start checking out a few stores Checking out something like the Karndean flooring tiles could be exactly what you are looking for. Anyway, you go just remember pretty soon you will have nice new floors to spruce up your room.