We have some great Holiday time deal for you all.  Come check them out below and get ready to shop
Additional dates for new and limited availability product this Holiday at shopDisney.com | Disney store include:
Sunday, November 17: Complimentary Mickey's Holiday Express-themed collectible key available with purchase of $10 or more online and in-store, while supplies last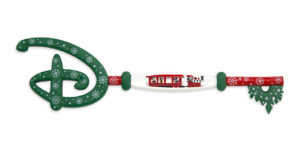 Saturday, November 30: Sequin Mickey Mouse Plush – (special price of $20.00 USD November 30-December 3, regular price of $24.95 USD) and all new exclusive Frozen 2 product online and in-store
Monday, December 2: Silver Donald Duck Plush (special price of $20.00 USD December 2-December 3, regular price of $24.95 USD) online and in-store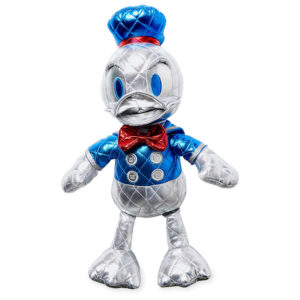 Plus-Plus: Unique construction toys with one shape and endless possibility!
Sale: 25-50% off sitewide PLUS a free Plus-Plus Holiday tube ($7.99 value) with every order over $30 – perfect for stocking stuffers! Black Friday through Cyber Monday.
Learning Resources: Educational toys designed to help children build educational skills.
Sale: On LearningResources.com:
11/11 – 11/15: Friends and Family Sale 30% off

11/29: Black Friday 30% off

12/1 – 12/5: Cyber Week 30% off
Nuna: Meet our family of baby products. Designed around your life.
Sale: Nuna CUDL + COVE Aire bundle – $499.95  (savings of $170); Available 11/27 – 12/16 on https://www.nunababy.com/usa/
Hoyle®: Kids Card Games from HOYLE® are designed to nurture intelligence, fair play, and fun. "It's fun first, but there's always room for a lesson."
Sales:
Amazon: Hoyle® 6 in1 Fun Pack and Hoyle® Waterproof Playing Cards will be on Amazon's "Best Deal" 11/28 -12/12.

Stop and Shop: $1.00 off all Hoyle games for the month of November.
Games By Bicycle: Party games from the United States Playing Card Company, makers of the world's best playing cards including the iconic Bicycle® brand.
Sale: It's Blunderful and Tattoo Stories will be included in the "Amazon Best Deal" promotion 12/9-23 at 15% off (normally $24.99/each).
iPlay iLearn: Educational toys, ride ons and sport sets for all ages!
Sale: On Cyber Monday, select items will be discounted on the Amazon page! https://www.amazon.com/s?k=iplay+ilearn&ref=nb_sb_noss_2
CINEMOOD: CINEMOOD is the world's first absolutely noiseless, 3" ultralight standalone projector, that converts any surface into a 12-foot magic cinema.
Sales (all Amazon):
11/21- 12/1: $50 coupon (regular price is $399.99)

12/2: Lightning deal from 6:50am-12:50pm PST

12/9-23: Amazon's Best Deal
Oribel: Makers of the beloved Cocoon High Chair (3 positions to grow with child) and PortaPlay Convertible Activity Center are must-haves for all parents. The products grow with the child and are definitely worth every penny as they blend in with all home decor!
Sale: 30% off Cocoon High Chair and 25% off PortaPlay (Amazon and Website) Black Friday through Cyber Monday.
Gray Matters Games: Party games that will get your brain working and the party going! Great for all ages and group fun.
Sale: Ridiculous Expositions $19.99 (normally $24.99) and You Bet-Cha $27.99 (normally $34.99) on the website Black Friday through Cyber Monday!
Loog Guitars: A line of guitars designed to make it fun and easy for all ages to play music, integrated with flashcards and an app that gets kids (and adults!) playing songs on day one.
Sale: 25% off sitewide Black Friday through Cyber Monday on www.loogguitars.com
Precidio Designs: The brand behind the famous Drink in a Box and Snack in a Box! Healthy, creative, sustainable ways to enjoy snacks and drinks on the go!
Sale: 15% off sitewide Black Friday through Cyber Monday on www.precidio.com
Rockit Rocker: A helping hand for every parent no matter where you are, whether the airport, a restaurant or even the zoo, the Rockit is lifesaving and most importantly, it's safe. From birth on, this stroller rocker is easier than driving your kid around the block until they fall asleep!
Sale: 20% off sitewide from 11/29-1/6 on https://rockitrocker-usa.com/
Tinkering Labs: A tinkering company at the forefront of making sure kid's skills as inventors aren't restricted, TL believes kids are more capable than they know and gives them real tools to solve real problems.
Sale: 15% off on www.tinkeringlabs.com
White Leaf: Biodynamic and regeneratively farmed baby food and applesauce.
Sale: Black Friday (12:01am-11:59pm), 20% off www.whiteleafprovisions.com
Cyber Monday, Buy 2 get 1 free for Completely Biodynamic Snack Box and Biodynamic Bundle Box
Write To Me: These are more than just journals. Write To Me is a collection of linen-covered, case bound, gold embossed journals that guide you through life's biggest milestones and events. Write down the now so it can be remembered for all the tomorrows.
Sale: Will be announced on Black Friday on www.writetomeshop.com
Banana Panda: Banana Panda Inc. is a US-based company created by the founders of Bright Junior Media with the goal of adapting its successful European brand for the American market. They specialize in puzzles, educational toys and games dedicated to all little explorers who are curious about the world.
Sales (all on Amazon):
Let's Play Farm Dominoes – BEST DEAL – 30% OFF retail price (Nov 25 – Dec 9th)

First Shapes – Squares and Triangles – BEST DEAL – 22% OFF (Dec 2 – Dec 8)

Little Animals and Little Creatures Puzzles – BEST DEAL at 22% OFF (Dec 2 – Dec 8th)

Hands at Play Construction Vehicles and Hands at Play Farm Animals – BEST DEAL at 22% OFF runs (Dec 2 – Dec 8th)

What in the World Puzzles  – Young Explorers and What in the World Puzzles  – Animals Around the Globe – BEST DEAL at 22%OFF (Dec 2 – Dec 8th)
More holiday deals click below to check them out
For more holiday shopping inspiration, check out the shopDisney.com Holiday Gift Guide.
Store schedules are heavily dependent on mall schedules. To find a Disney store location and holiday hours, Guests can visit the store locator and events page here.