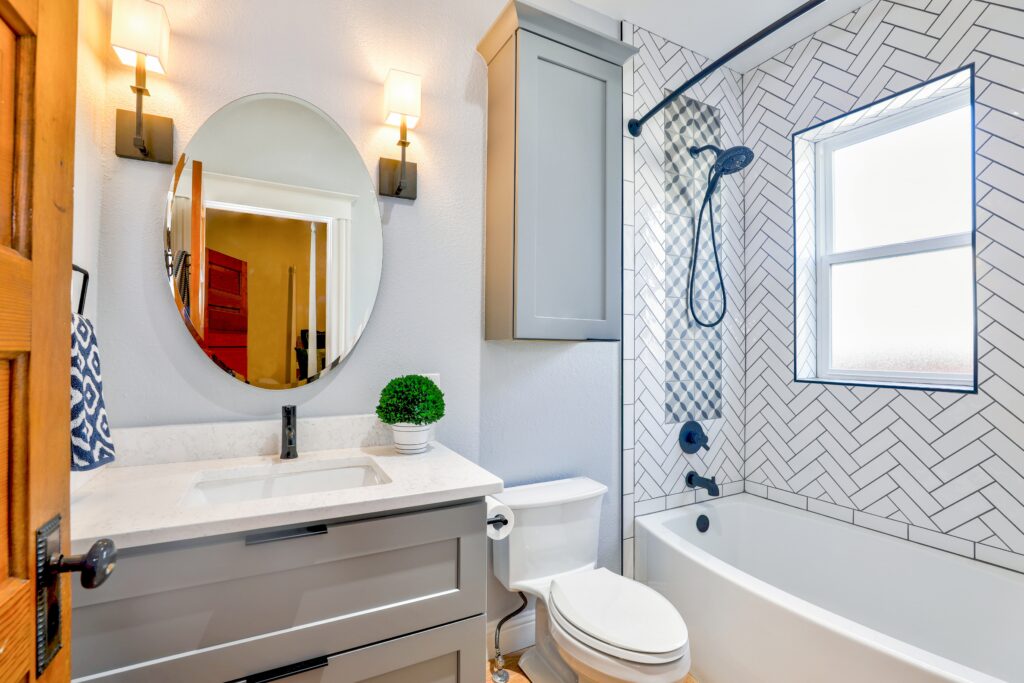 Photo by Christa Grover from Pexels
Are you thinking about doing a bathroom upgrade? If a bathroom upgrade is on your agenda for 2022 then you're probably wondering where to start. 
This is especially true if your bathroom is in a deplorable condition and you feel confused about how you can bring it to life and make it a comfortable space once again. 
The good news is that there are several ways in which you can make your bathroom more beautiful. Take a look at these tips to get you started.
Improve Your Bathroom 
One of the things you can immediately address in your bathroom is ventilation. Your bathroom must have some kind of ventilation. 
If your bathroom is currently without ventilation then it is probably not up to the building code. There must be a window or an exhaust fan in the bathroom. 
Install one of these if you don't have them. If these are already in place, you should look at either upgrading your exhaust fan or widening your windows to bring more light into your bathroom.
Change the Flooring
If you want to renovate your bathroom and get it looking its best it is a good idea to think about changing the flooring. 
Upgrading the flooring can be a good way to make a statement in your bathroom. You could change the flooring to ceramic or porcelain tiles especially if your bathroom currently has wooden tiles. 
Add Beautiful Accessories
Your bathroom is a sanctuary and adding new bathroom accessories will make it come alive. You can upgrade the fixtures in the bathroom and place paintings or art in strategic places.
You can even add plants to the decor as well. Be careful and highly selective of the plants that you choose. You want to make sure that the color of your wall, doesn't clash with the colors of the plants.
Add Mirrors
Adding the right mirrors to your bathroom will not only enhance a bathroom it will also bring light into the room as well. Some mirrors can actually make the bathroom look bigger depending on where you place them.
The lighting in your bathroom is very important as well. In addition to using a mirror to bring light into the bathroom, you should make sure the lighting fixtures that you have in your bathroom are conducive to an attractive decor. You want to make sure that your lighting is not too dim and not too bright.
Begin the Upgrade
There is a lot that you can do to make your bathroom look its best. Adding the right touches and accessories is a great way to enhance the look very quickly. 
The changes that you make do not have to be expensive. You can start with small changes such as putting in a new mirror or adding plants. 
After that, you can then move on to more difficult renovation such as widening windows or changing your exhaust fans. 
If you start small you will not become overwhelmed, and your bathroom renovation project will be completed with success and make your home more comfortable.