I got these items free in exchange for an honest review.  This post may contain affiliate links.
Its Autism Awareness month so we thought it would be fun to put together a great list of sensory toys and other fun toys for our Autism angels.   For years we have been looking for great toys that my son would actually play with.  We have out together some of his favorite ones.  A lot of these are going to be great for sensory bins, sensory rooms and even some creative fun. If you have more to list please feel free to contact me.  We will be adding to this list for years to come
Moosh Moosh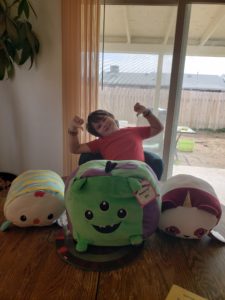 Moosh Moosh has been a huge hit on our house for awhile now.  They have a huge collection that is going to be a huge hit for the family.  They have Squared 2 and the normal moosh moosh.  They have flashlights , piggy banks, slippers and so much more.  Each one is made with their awesome sensory heaven technology.  They are a #1 sensory item in out house we could not live without them.
Plus Plus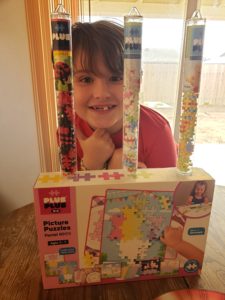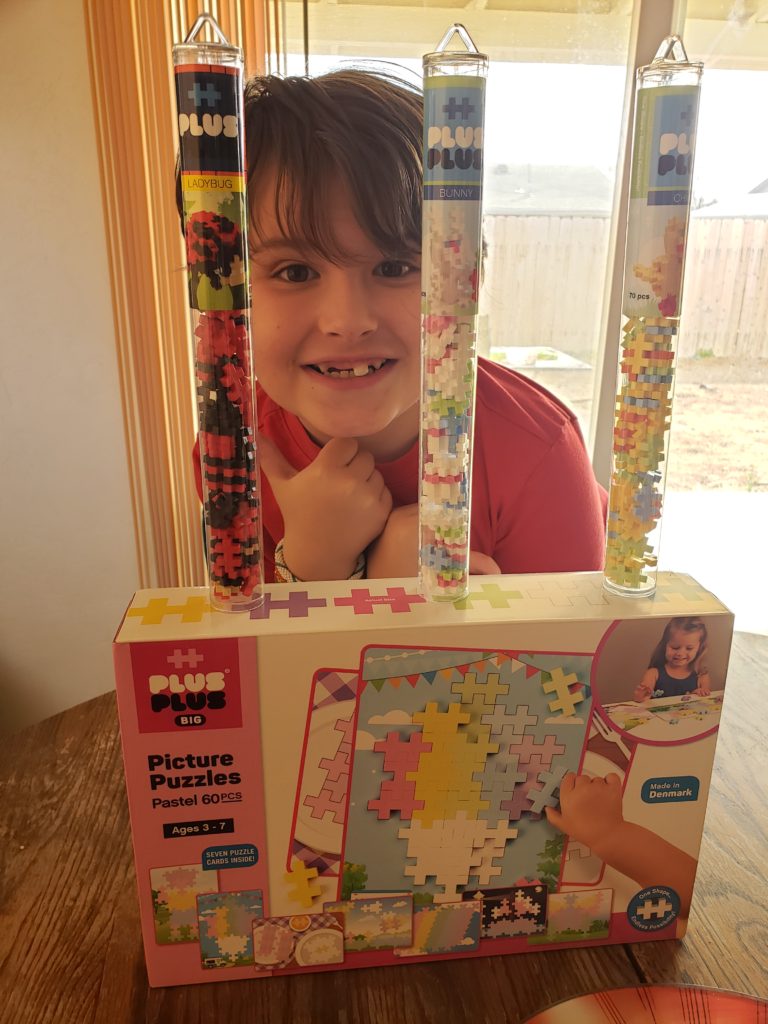 I love that the Plus Plus come in 2 different sizes so you can get the right size for your kids hands.  they don't have rough edges and your kids can build anything their imagination can think of.  See full review here
Grin Studios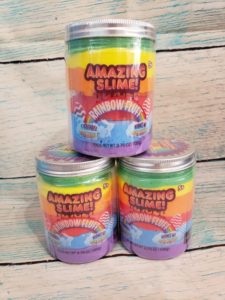 When we were walking around New York Toy Fair the Grin Studios Booth really caught our eye.  They had some great Amazing slime and other items that would be great in any sensory bin.  Any kid with sensory issues would love. See Full review Here 
Orb Toys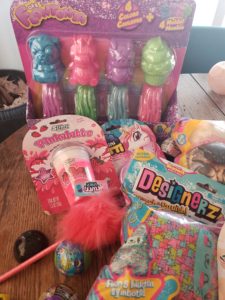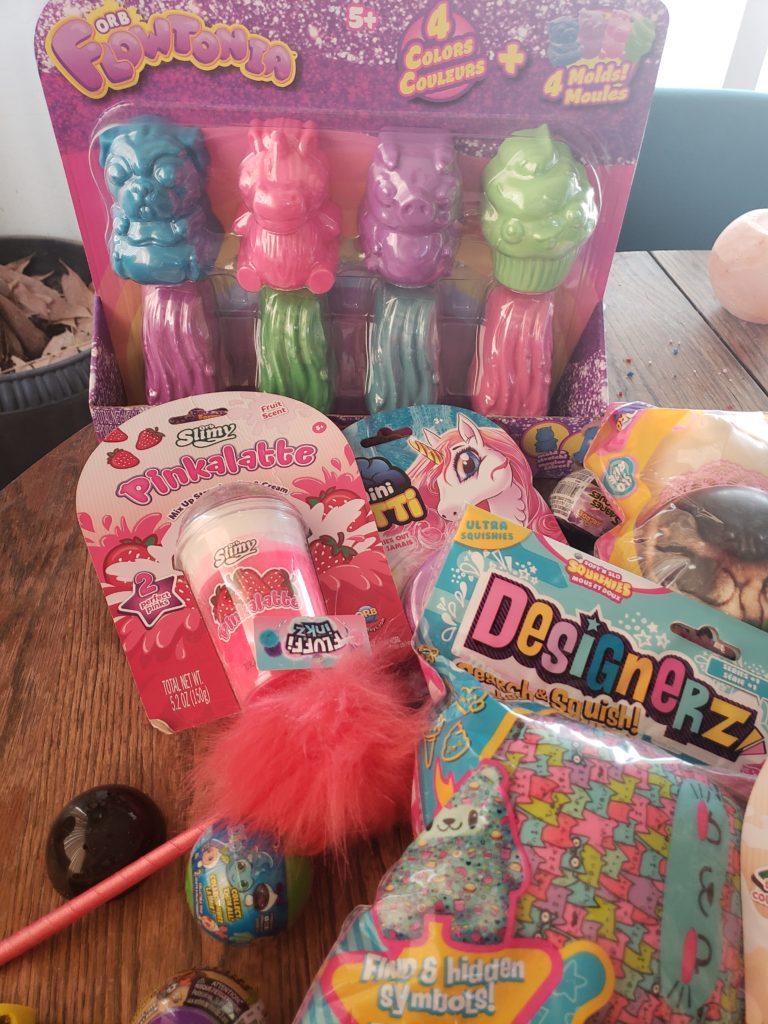 I know a lot of parents love to make their kids sensory rooms and bins and I love the wide range they have.  Enough of me take a look at our video below to see all the wide range of products we got sent and make sure to check them out on their Instagram page for the newest releases.
Hand2Mind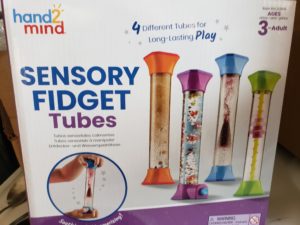 I get asked a lot on how to find/ or make sensory fidget tubes and for years they have been so expensive and the ones you make become just a mess.  Now Hand2Mind has you covered.  These are not only the perfect size for little hands , but with the 4 different ones they will keep your kids sucked in and calming down in no time.  Even better these are actually affordable.  I knew from the second I saw these that were going to be a huge hit.
FlipaZoo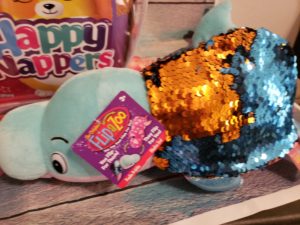 I got to play with the FlipaZoo unicorn/Dragon and I was instantly in love.  I love that they flip so easily.  Just grab flip and your next friend is right there. This Dolphin/ Seal  was too cute for words.  They are so easy to flip to the next guy and are as cute as can be.  They have a ton of different guys to choose from.
Kess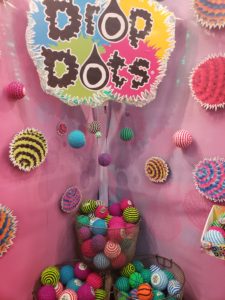 Kess balls are awesome they have textures outside and the insides some have glitter some of their toys are squishy there is so mush to kess that screams sensory they are a perfect fit for the kids that love to throw stuff or just feel different textures.
TOMY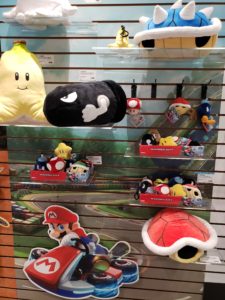 If you have a little ones obsessed with video games then TOMY is were it's at.  They have a great line of toys for our classic video games and my son is in love with them.  The plushies are soft and they have different size ones. The Kirby Mega, Nintendo Mario, Nintendo Mushroom and the Nintendo Yoshi were just what he loves.  As you all know he is in love with anything eggs you add in Yoshi and the egg and he was jumping for joy. See Full Review Here
Little Kids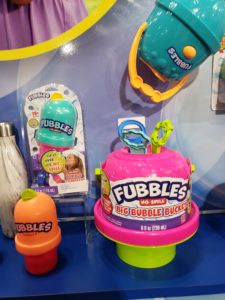 Bubbles let's be honest almost all kids in the world love bubbles.  What makes Fubbles so special?  They have these great no spill containers.   How many times have you given your little bubbles just for them to spill the entire container in a matter of minutes?  No more worries now.  Little Kids has a great line that your kids are going to love.