We got these cute Aurora free in exchange for an honest review all opinions are our own.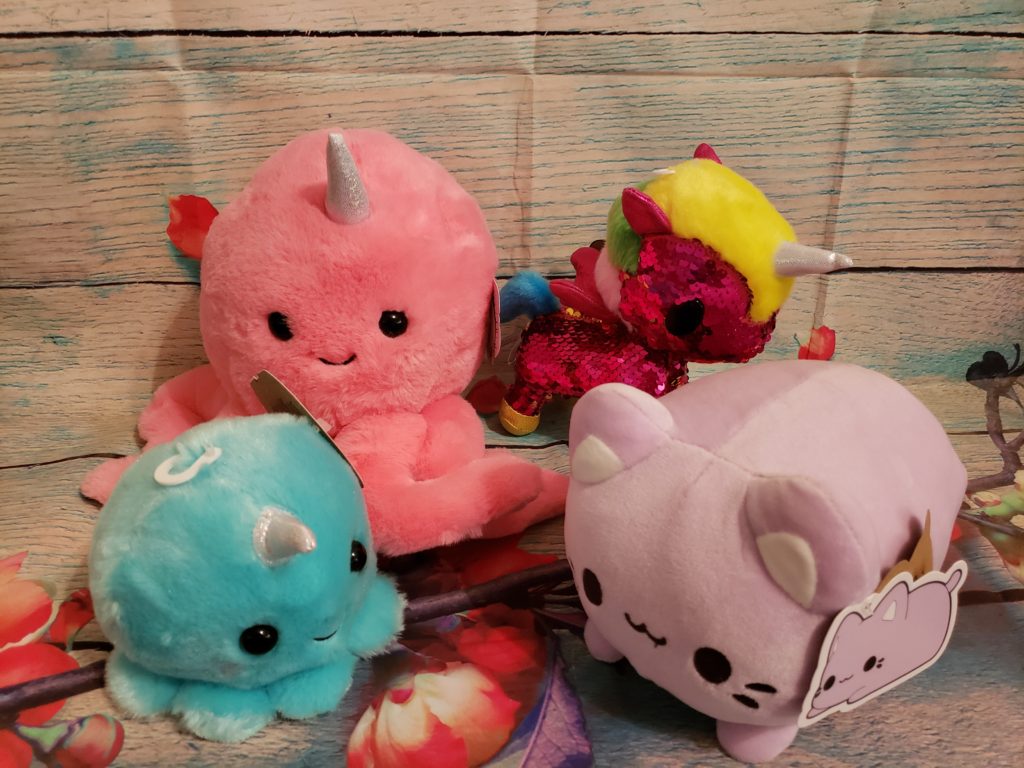 I was so excited when I went to the New York Toy fair and we got a sneak peek at the Aurora booth.  I have always been a huge fan of their collection.  For years when I see them in stores I must have a new one.  That is why I know they would be a huge hit for the Easter Guide.
This year they have a great collection coming out I can wait to share them all with you all they are released.  They must have known that unicorns are one of my all time favorite do I got a cute collection that any kid would love.
Some of the cuties we got
Macaroon Collection Octo Narwhally coral and mint Big is $14.00 little guy $8.00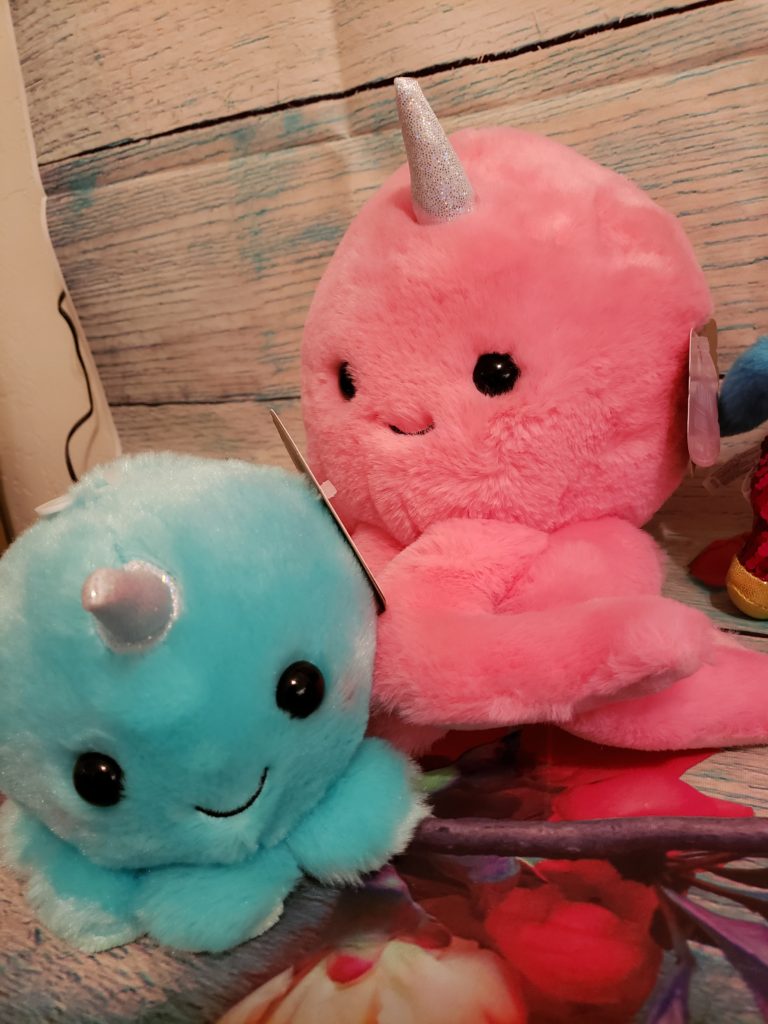 tasty Peach Taro Meowchi $12.00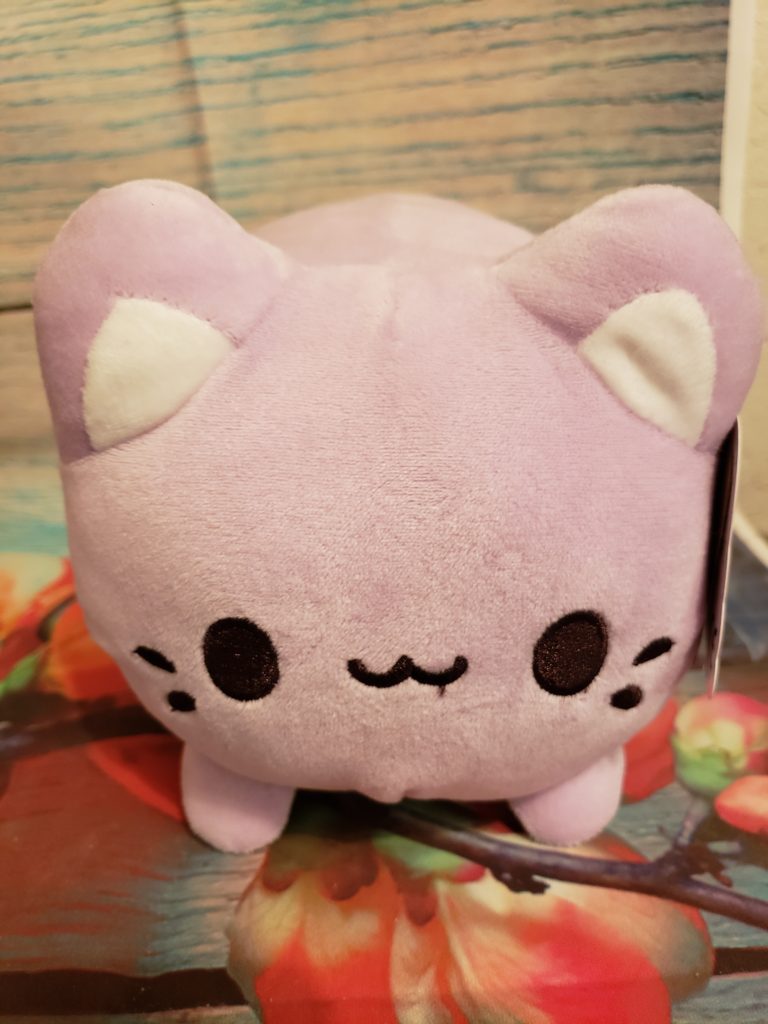 tokidoki Sequin Comet $14.20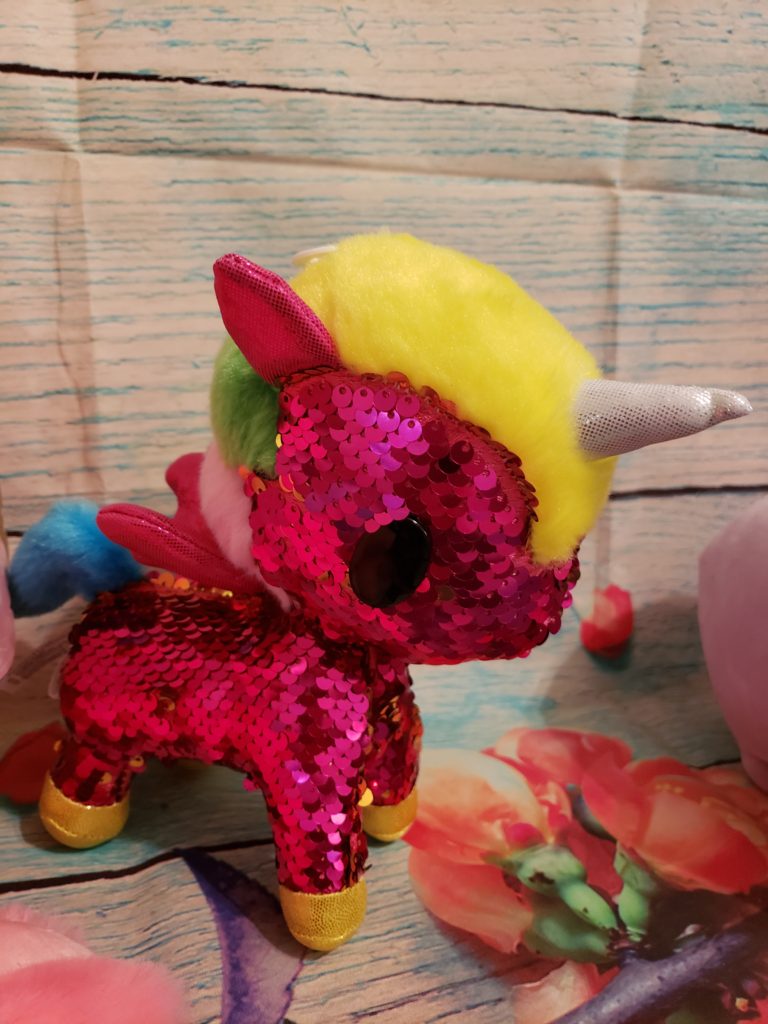 All of the cuties i got from Aurora were adorable and would be perfect in any Easter Basket this year.  I love the idea of giving them a new best friend for Easter.  Make sure to check out the whole line from Aurora this year.