We got this awesome mailer free in exchange for a review.
Are You Afraid Of The Dark is now out on digital and dvd.  Happy story telling and bring a flash light so your not afraid of the dark 🙂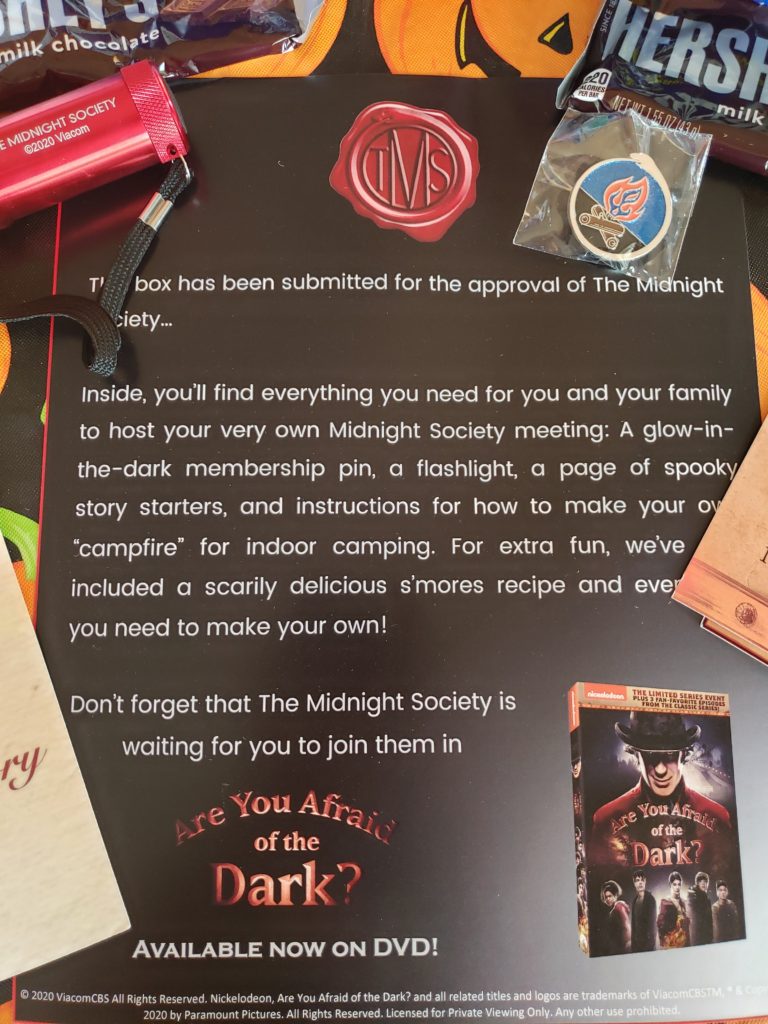 Are you afraid of the dark?  Or do you love a great scary story?  I personally love a great scary store.  When I got to watch Are You Afraid Of The Dark I was so excited.  I love this movie and I have to say I wish I grew up with a Midnight Society.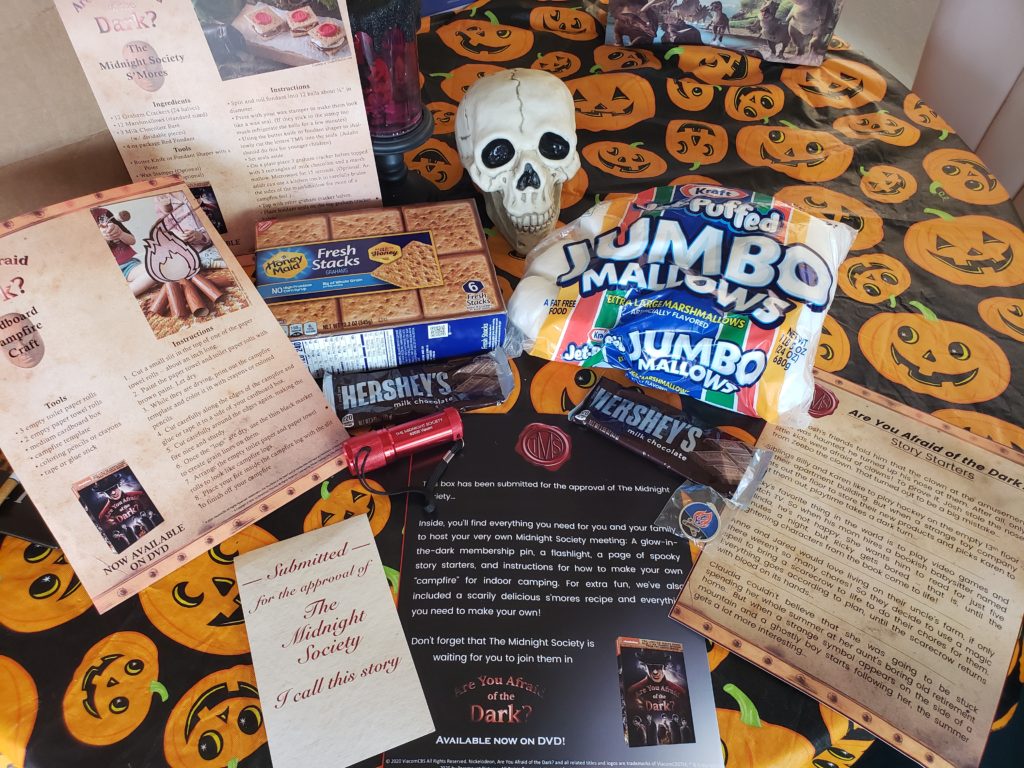 This movie will have you on the edge of your seat and guessing at the same time.  I love that it is also a great scary movie I can watch with little guy.  He loves a great scary movie yet is still young so I want the movie to be ok for his age.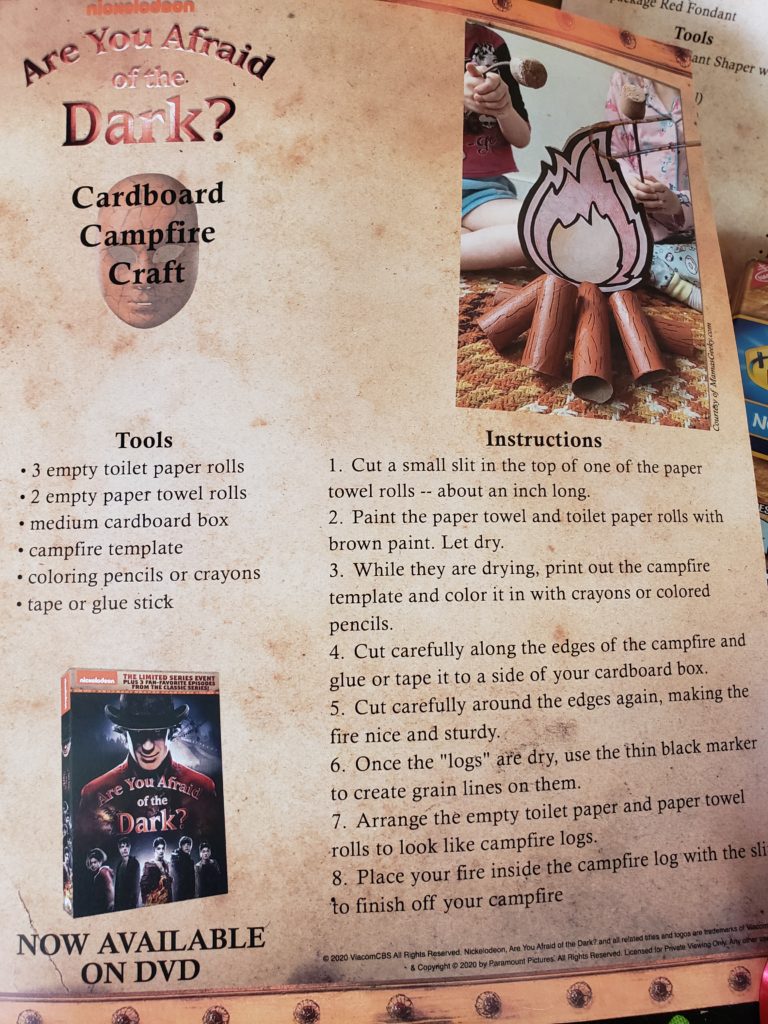 If you are looking for the perfect movie to make a little popcorn with and spend the night being frightened this is going to be perfect.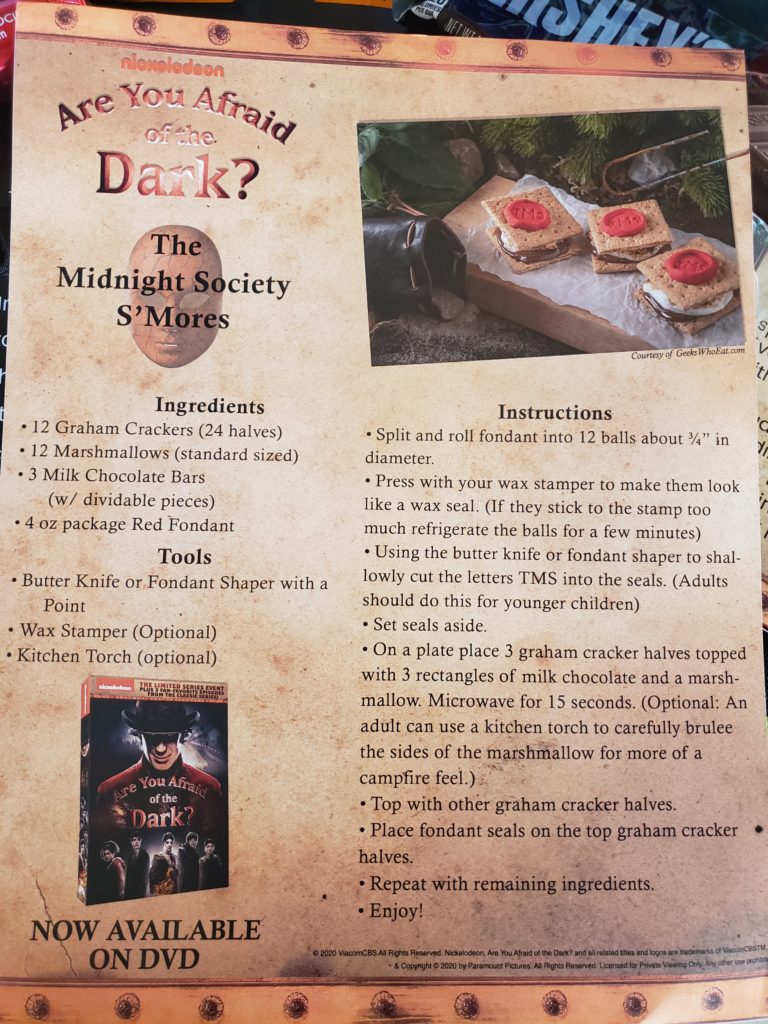 The Midnight Society is a group of kids that meet in the middle of the woods at night to tell scary story's.   As they are telling us their storys we get to see them come to life in the series.  This is a group of friends that you would think that don't belong together yet their love of a great horror story brings them together night after night.