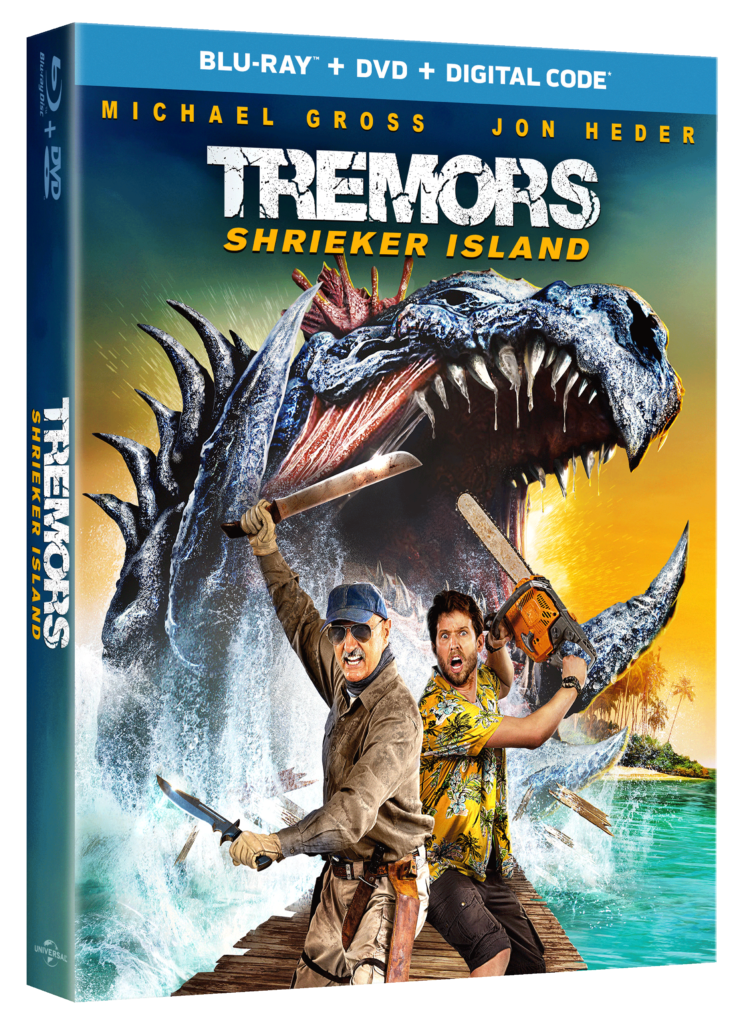 OMG I have loved the whole Tremors series for years now.  Every few months I do a marathon of all the movies and of course the TV show.  I have been stalking the Tremors pages waiting to find out when the next movie is coming out and now we have a date.
AFTER NEARLY TWO DECADES, THE SHRIEKERS
MAKE A HIGHLY ANTICIPATED RETURN IN THE ALL-NEW
ACTION-PACKED INSTALLMENT OF THE CELEBRATED CULT FRANCHISE STARRING MICHAEL GROSS AND JON HEDER 
NEWEST CHAPTER IN THE SCI-FI THRILL RIDE DEBUTS
WITH EXCLUSIVE IN-DEPTH EXTRAS
ON DIGITAL, BLU-RAY™ AND DVD OCTOBER 20, 2020
AND COMING SOON TO NETFLIX
FROM UNIVERSAL PICTURES HOME ENTERTAINMENT
When a group of wealthy trophy hunters genetically modify Graboid eggs to create the ultimate hunting experience, it isn't long before their prey escapes the confines of their small island and begin terrorizing the inhabitants of a nearby island research facility. The head of the research facility and her second-in-command Jimmy (Jon Heder) locate the one man who is an expert in killing Graboids: the one and only, and now reluctant, Burt Gummer (Michael Gross). Once on board, Burt leads the group in an all-out war against the larger, faster, and terrifyingly intelligent Graboids and the swiftly multiplying Shriekers!