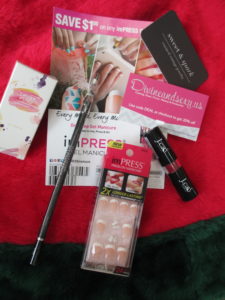 I get so excited when this little blue package shows up.  The Adore Box has a few different beauty items every month and for only $15.00.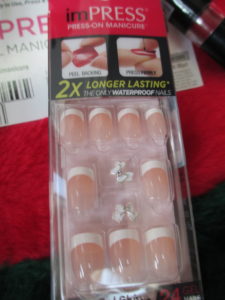 This month I got
Cats Beauty Lipstick
Trust Fund Beauty (Hollywood Hipster)
impress press on Manicure nails
Cherimoya Waterproof Eye liner
Sweet & Spark coupon code
Divine and Sexy Coupon Code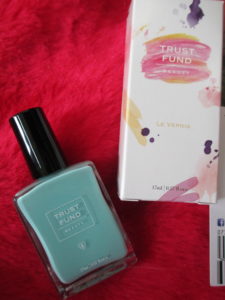 This is truly one of the boxes where you really will be surprised every month.  The web site is very easy to use when you are ordering and if you need to cancel for any reason it is also very easy.  You don't have to call and talk to customer service for hours.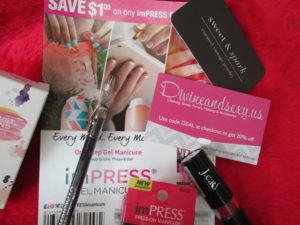 I love that I find beauty products and even get coupon code for company's I would have never known about every month.  I am in love with the J.Cats lipstick this month.  This is a must have for the Holiday season.
If you are a subscription box lover, then Adore Box is a must check out. new subscribers with 50% off their first box using code HALFOFF
I got this free in exchange for an honest review
Don't forget to check out our full Holiday Gift Guide