Ok guys I had to write this review before it showed up for one main reason.  Until November 18th you can get 50% off.  This is too good of a deal not to pass along.   With Five Star Christmas Tree you can now get your Christmas tree and/or wreath delivered right to your own home.  If you never have time to go get your tree or even if you know someone who psychically can't make sure you don't miss out on this deal.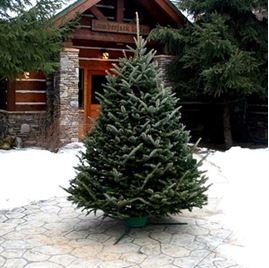 For us we don't even have tree farms here so getting a tree is going to the grocery store and hoping the one you grabbed out of the pile looks ok when you get home.  We have had a few bad experiences with this.  Now I know I am getting a fantastic tree delivered right to my home.  No more figuring out how to get it into my car or if I'm getting a good one.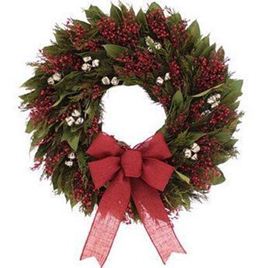 You can pick from a blue spruce Lining tress that you can plant after the holidays, or a Fraser Fir cut and ready.  Now when you do pick make sure to look at the extras you can add a beautiful Wreaths and other accessories like a tree stand if you don't have one or if you are sending to a family member.  They pick the best 5% off the trees from the farms they work with so you know you are getting the best.  They have different sizes you can also pick from.
I will make sure to add pictures as soon as my tree shows up, but make sure you order yours while you still get this great discount.
Don't forget to use Coupon Code
TREE16

for 50% off your Five Star Tree up through November 18th   I would love to see your pictures when you get your tree please come share on our FACEBOOK page.

I got this free in exchange for an honest review

Don't forget to check out our full Holiday Gift Guide