How many days before Christmas?
If you've got kids – by which we mean a bunch of exciting kids, shaking nervously at the idea that Santa might have put them on his infamous naughty list –, it's fair to say that they've probably started the countdown to Christmas before you.
However, they've got an advantage over you. They're at an age when they don't yet need to buy presents for others. Unfortunately, you're not at that age anymore, and with the countdown to Christmas starts the stress of finding the perfect gift for everyone. What makes a Christmas gift right is a matter of hitting the ideal spot. Thankfully, there is more than one spot.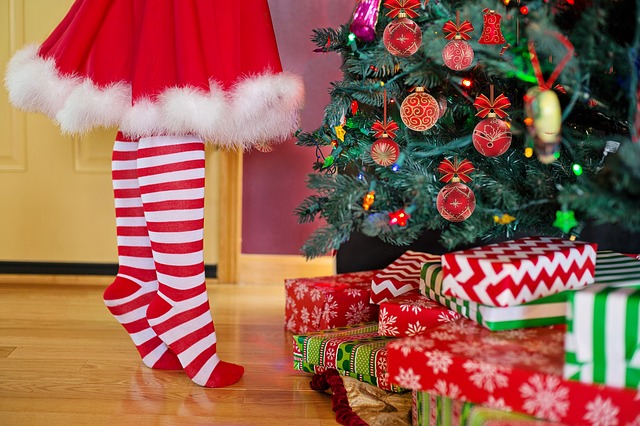 #1. It's exchangeable
Let's be honest, even with the best of will; you can sometimes get things wrong. Maybe you got the best possible present, but your friend or relative already had it. Or perhaps you've just accidentally picked something they didn't need. Consequently, what makes your present valuable is the guarantee that it can be exchanged if it happens not to be right for your friend. Something as trivial as a voucher card can prove useful if they find a place to exchange gift cards for cash, for instance. Similarly, you should also ensure that gifts are wrapped with an exchange receipt so that your friend can head to the shop and get the item they want.
#2. It's practical
The best presents don't have to cost an arm. Instead, they need to be purposeful. A travel lover, for instance, will appreciate small toiletry items that fit in the bag, such as a handy detangle brush and mirror set. A bag of travel-sized shower products can also make packing a lot easier for short getaway breaks. When thinking practical presents, focus your attention on everyday items that fit in a handbag, such as a portable phone charger, or a pack and go toothbrush for the office.
#3. It's quirky
Who doesn't like a bit of fun for Christmas? You can please a friend, a teen, or a sibling with a funny and creative t-shirt. At a time where everyone lives pretty much in tees and denim, a great top can be a conversation starter at a party or the office. For Star Wars enthusiasts, Harry Potter lovers, or even Doctor Who fans, you can find a quirky top that shares their passion with a tongue in cheek allusion. Ultimately, if you want to make them smile, you're guaranteed to succeed! Another way that you can make the recipient smile is by making them a handmade gift that is truly from the heart. If you like embroidery, then why don't you have a look at Christmas embroidery designs for some ideas that will be loved by the whole family.

#4. It's yummy
Last, but not least, if you don't know what to give your distant relatives, your neighbors, or even your co-workers, homemade cookies are a fantastic alternative! Firstly, everyone loves a sweet treat. You can surprise them with cute chocolate reindeer cookies, or more sophisticated frosted holiday cutout cookies. There's only one rule: make sure to be aware of any dietary requirement before you start baking. As a rule of the thumb, you can easily adjust recipes for vegan, allergies and food tolerance purposes.
The perfect gift is a gift that is either delicious, quirky, practical or exchangeable. Ultimately, you need to put yourself in the shoes of the recipient! Whether they can easily adjust it to their situation or carry it with them every day, what matters is to put their needs first.