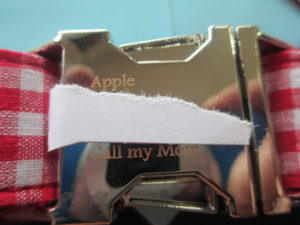 I am so excited to say we have a new family member Apple.  Apple will be my sons service dog and my son could not be more excited.  One thing we always worry about is Apple getting out and her tags falling off.  We might never find her.  I know what people always say when they are trained right that will never happen.  This is wrong no matter how much training they have, they are still animals the unexpected can always happy.  Then Personalized Cart got ahold of me and I found the perfect solution.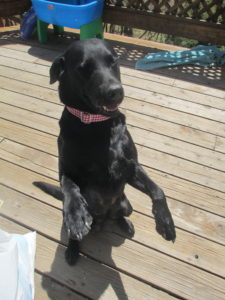 This personalized collar is not only cute its perfect if she ever goes missing.  My home number and her name are engraved right on the collar.  Even if her ID tags fall off which I have seen happen to other dogs her info is right on the collar.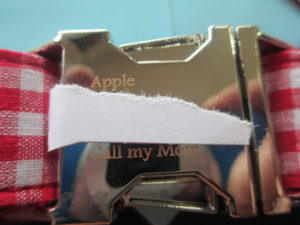 I love that they even had a matching leash to go with the collar.  As you can see Apples Mommy Willow is modeling the leash and collar.  Apple is only 8 weeks so she has to grow into the collar.  It is also adjustable so it can grow with her.  We love how the red checkered looks against the dark black fur she just looks fantastic.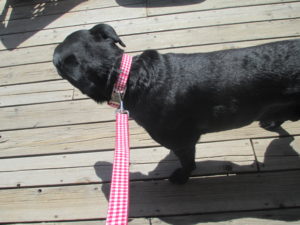 Personalized Cart has a wide range of gifts for anyone in your life.  There is nothing like a great personalized gift for the someone special in your life.  If you are looking for the perfect gift this year make sure to check them out.  They have quick shipping, reasonable prices, and their pieces are beautiful and high quality.  I will definitely be shopping here in the future.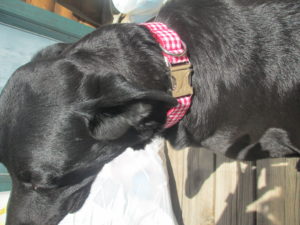 We got this in exchange for an honest review all opinions are my own.