Have you seen the new Wear 'Ems?  When I first saw them, I knew that they are a must have on the Easter Gift Guide.  A cute add in that's not candy for this holiday.  I love that they come in these cute containers so they will fit right into the basket and be a perfect add on gift.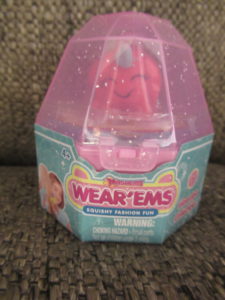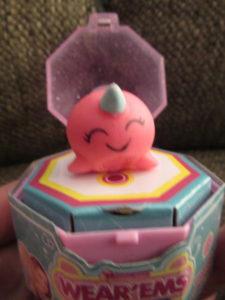 If you have not seen these before they are awesome.  You can use Wear Ems in your hair. On your finer of course, to decorate you pencil in class and so much more.  The uses of these are endless.
what will you get?
They have so many different ones you can get you can really change up your style with them every day.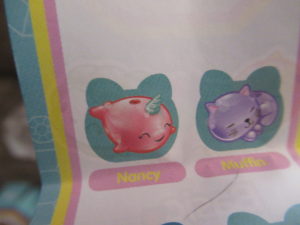 I love the packaging with these.  My son says they look like diamond holders.  When you first go buy one you will see one of the Wear'Ems you will get, but the other sill be a surprise toy.  So, you now only can pick one you don't have on top, the bottom will be a blind bag.  I love that.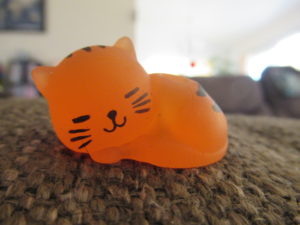 There are 24 to collect.  They have common, rare and ultra-rare to collect.  With so many cute new friends' you kids are going to love them.  Wear'Ems From Basic Fun are going to be a fantastic new collectable toy.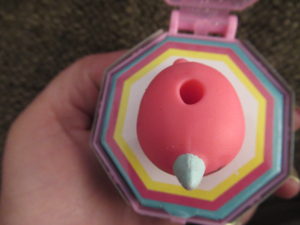 These cute Wear'Ems are squishy and stretchy.  That little hole on the top and stretch far.  The detail on them is very cute.  These will soon become your new best friends.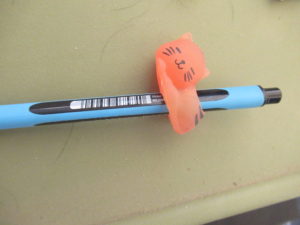 On your next trip to Walmart make sure to stop by and throw a few of these in your basket to have on hand for the holiday.  How cute would it be to have a few of these hidden around the house with the eggs.  That will really get your kids moving.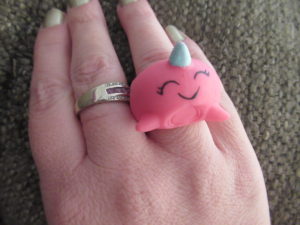 I got these free in exchange for an honest review