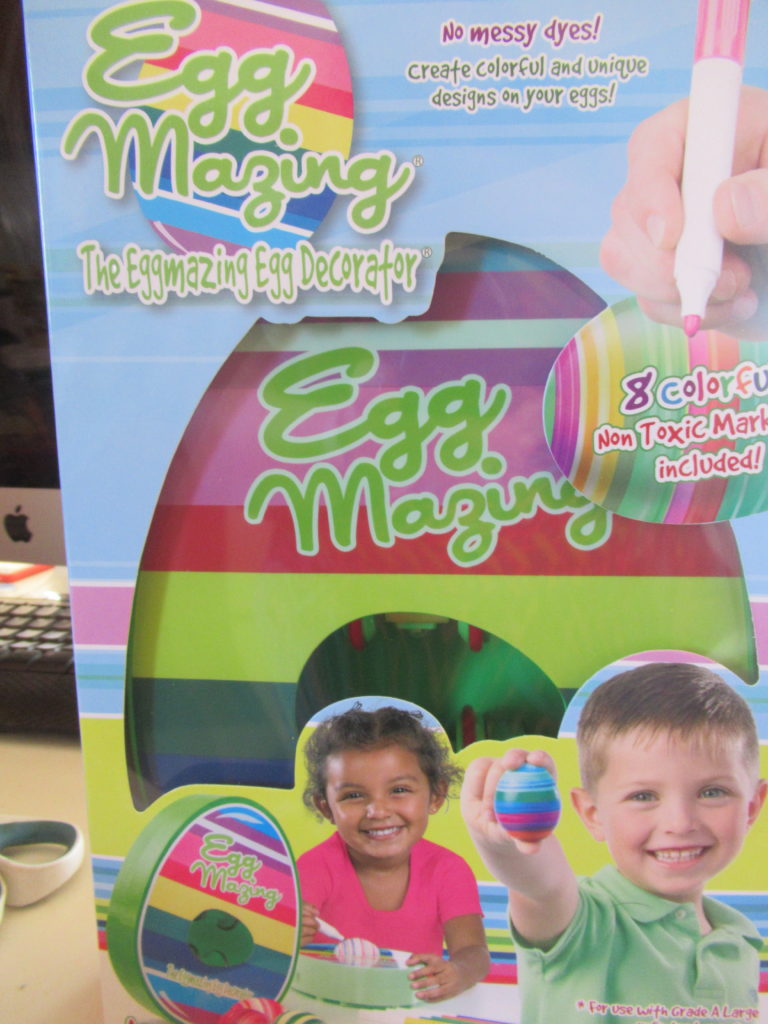 When it comes to holidays my son really does not celebrate much.  Except for one he loves everything eggs so Easter is his favorite.  It's the one time of year I can get him to participate in everything.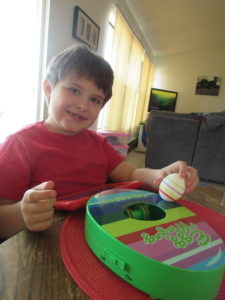 He loves decorating eggs the only problem is that is so messy its really a one day and its done.  I am so excited that now we can have fun for days with the Eggmazing.
This set is not messy at all so I can have it set up and he can decorate eggs a few days in a row.  It comes with 8 non-toxic markers and the Eggmazing egg decorator.  All you will need is a few hard-boiled eggs and 4 AA batteries.  You will be on your way to fun.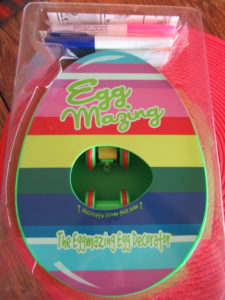 This is a set you can use for years, unlike other Easter egg sets you don't have to throw it away and buy another one next year.  For about $19.99 you will now have a decorating kit that you can use for years.
After you boil the eggs make sure they are completely dry.  You simply place it on the Eggmazing Egg Decorator and turn on.  Do not push down on the egg it just sits on top of the spinner.  Then you can pick your colors and hold it against the egg as it spins.  You can do as much color as you want.  As you can see little guy liked just a few colors.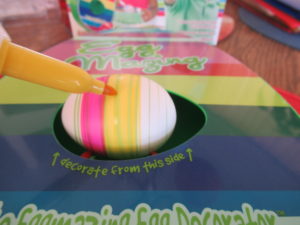 Its that easy and they come out looking fantastic.  Best yet no clean up just turn off.  I did do a quick wipe of the rollers just because but I don't think there was really a need too.
I got these free in exchange for an honest review