Are you looking for new inventive fun toys for your little ones this year?  Then look no farther PlaSmart is what you have been looking for.  They have such original toys your little one will be entertained for hours.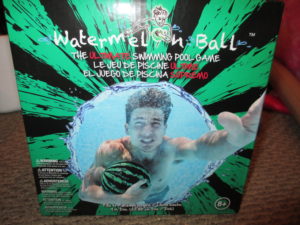 Our family loves nothing more than new pool toys.  Living in Colorado I don't get to play in a pool much anymore, but when I do, it's on.  I am so excited to try out this new Watermelon ball with my nephews.  This is a perfect game for us all.  When filled, this ball will be up to 9 in the perfect size for a little pool time fun.  I like that it's a little smaller than the normal pool balls so even the little guys could have some fun with it.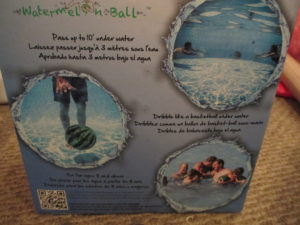 This Watermelon Ball is so cool not only can you pass it under water for up to 10 feet but you can also dribble it under water.  There are not so many more awesome games we can play in the pool.  I also love that the ball is light weight.  My little nephew can play along with us from the stairs of course.  If you are a pool lover like me and love to find great games to play with your little ones, the Watermelon Ball is a must have this summer.
  I can't wait for it to warm up so we can have some fun.
I got this free to try in exchange for an honest review