Vermont Brownie Company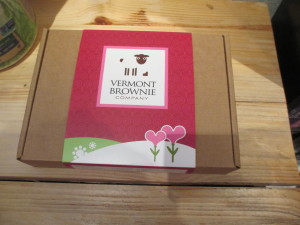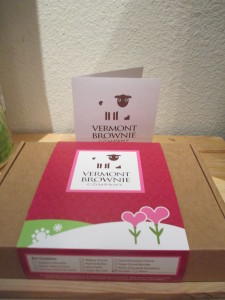 I don't even know where to start with this review. Brownies, chocolate and so many awesome different flavors I think this has to be one of my favorite reviews so far. I got the six pack sampler to try and I wanted to eat them all before hubby new they came. Unfortunately each of these brownies were so big I could not complete my mission.   He was so in love with his brownie he went for a second one, I had to put my foot down and hide them. Lol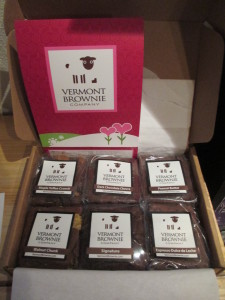 Some of the great flavors they have
Signature Brownie
Maple Toffee Crunch Brownie
Dark Chocolate Chevre Brownie
Triple Chocolate Chunk Blondie
Walnut Chunk Brownie
Espresso Dulce de Leche Brownie
Peanut Butter Brownie
White Chocolate Raspberry Brownie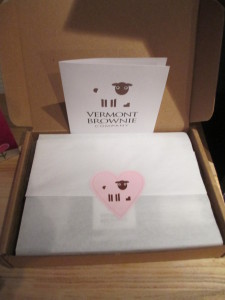 You are not going to find better brownies out there. These were moist and melted right in your mouth. I would have to say the Maple Toffee Crunch Brownie was my favorite, but they were all fantastic. Anyone of these would make me a happy Valentine. These are a fantastic present any time of the year don't just think Valentine day. If you are looking for the perfect gift for that chocolate lover in your life then go no further. Also make sure to check out a special coupon code for our readers.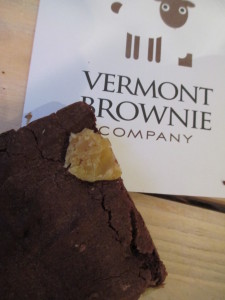 Awesome coupon code for our readers  VBCTABBY10 = $10 off a dozen Brownies, expiring 2.15.16
  Don't forgot to join Vermont Brownie Company on Twitter and facebook
 Head here to start shopping for the perfect present.
 I would like to note all though this was a sponsored post all opinions are my own I will always be truth-full with you guys.