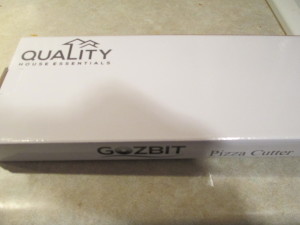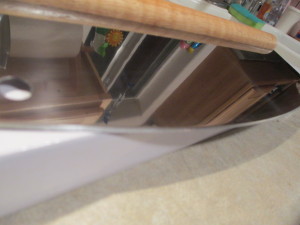 Pizza lovers unit. As many of you know I am a true pizza lover. I used to run a pizza hut and when it comes to pizza it has to be good and my pizza tools have to be the best. When our pizza hut closed down, the stuff that was left over we got to keep. The one thing everyone was fighting over was the pizza cutter. I have looked forever and could never find a rocker pizza cutter. The rollers are good but nothing beats the perfect cut a rocker gives you.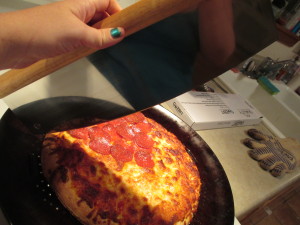 This one was truly the perfect pizza cutting tool. It is very sharp (so be careful) and it sliced right threw the pizza. No more cutting in all different directions loosing ½ the cheese because you have to go over it again and again. As you can see from the pizza it was a perfect cut. I could also cut any way I wanted to make the perfect little (just cheese) pieces for little guy and a few bigger pieces for myself.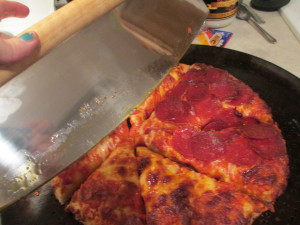 This was also very easy clean up. I did not wash it right away and left it over night. We all know what that means soaking and scrubbing cheese off the next day. Not with this one just some warm water and soap it cleaned right up. I hand cleaned and dried this one. With any kitchen tool that is sharp and has wood on it always make sure to hand clean. Keep it working great for as long as you can.
I would completely recommend this pizza cutter to everyone.
I would like to note all though this was a sponsored post all opinions are my own I will always be truth-full with you guys.