Welcome to The Ultimate Valentine's Day Gift Guide. We have been working to bring you some of the best gifts for this day of love. In our family, we like to make sure everyone has a wonderful gift to open. If you don't have much money around this time to buy gifts, it is important to remember that you don't have to break the bank. It is important to remember that it is the thought that counts. For example, if your special someone spends a lot of time away from you, you could go the intimate route with sex toys for long distance couples (more details are available). Maybe you want something that you both can enjoy when they return home. Or maybe you want to spice up your sex life this Valentine's day. There are a lot of stores online similar to Love Plugs that have sex accessories available for you and your partner, which are available here. You can make this a V-day they will never forget. It is so exciting to come up with gift ideas for Valentine's day. There are so many gift that you can give to your partner on this day of love. It could be something sexy or something small that would improve their life like hand cream or a supportive back pillow, that could mean the world to them to receive. So even if someone on social media has got their partner a Rolex watch and someone else has got their partner a pair of custom face thong panty (as they chose to go down the joke route), everyone is different. We're sure they'll appreciate anything you give them! Whether you choose to put any face on socks and give them as a gift to your husband, or you've finally given in and bought the toy trucks your kids have always wanted, just buy what you can afford. Come check out below and start shopping.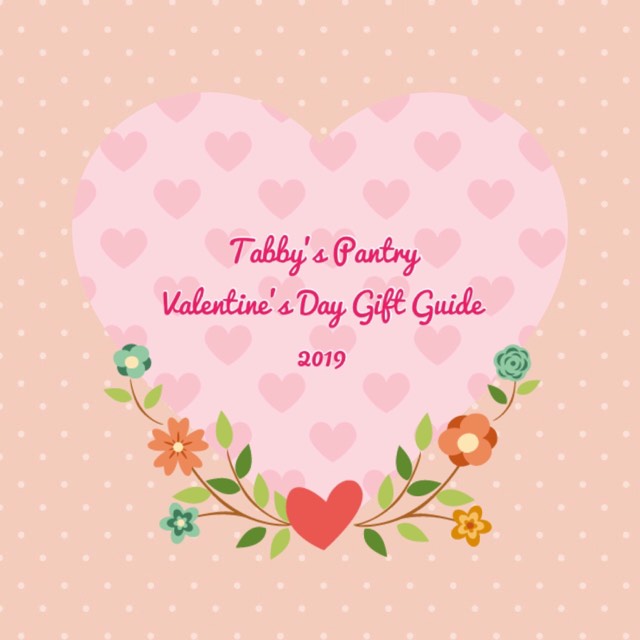 Lets start it off a little different make sure to check out Bottomless Closet, a nonprofit that helps disadvantaged NYC women entering the workforce. Lauren Addison is actually donating 100% of net proceeds to them make sure to check it out here You can get a beautiful piece for her and the money goes to a fantastic cause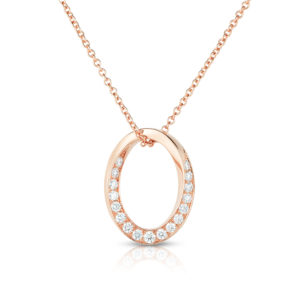 The Wrapperoo is perfect for every woman. I can not tell you how many clothes I have ruined dying my hair. With this beauty I have no worries about my clothes and is so easy to use. I love that it is also a hair wrap when I am drying my hair. So many uses. Make sure to grab one of these for your girl or even yourself.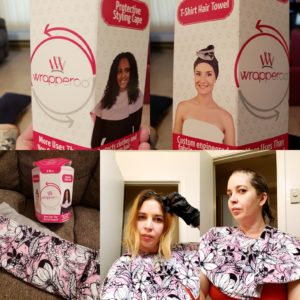 When I got to try Marc Skid I was so excited. getting new underwear is always exciting to me. As moms we don't normally remember the little stuff for us new underwear can make a huge difference how you feel ever day. I worse these for my workout the other day to give them a real test. They did not bunch up at all and they were comfy the whole time. The material they are made out of is amazing. My butt was in heaven. I love that they have some great colors for him or her. These would make an awesome gift for Valentine's Day. $4 goes to charity with every pair purchased. The consumer chooses from one of the nine 4-star charities working to Save, Feed, or Cure the World.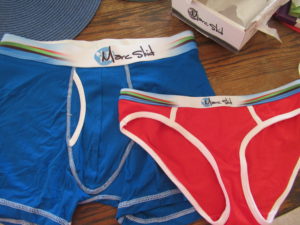 Looking for a beautiful pieces that will show then you care. Luc & Bell make beautiful bracelets that you are going to love. the have a few different ones to choose from and a few different sizes so you are sure to find the perfect fit. I fell in love with the unicorn the minute I saw it.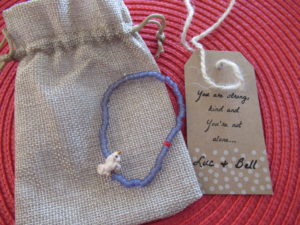 Eye Of Love has a fantastic line you are going to love. Looking for a fantastic Arousing Pheromone Collection then Eye Of Love is for you. I loves each scent and I even tested out on a few guys they all loved the smells. The pheromone is odorless and stimulates a chemical reaction while the fragrance complements and enhances the particular mood.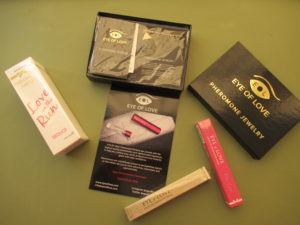 This 4 in 1 lipstick – can be used as a moisturizing lip balm, natural color lipstick, hydrating lip mask and sunscreen with SPF. It's made with beneficial natural ingredients including beeswax, Vitamin E oil and titanium oxide.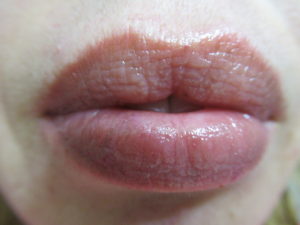 Robemart has a few different types of robes to choose from. They can even do personalization in 3 days or less. How fantastic is that. Now most would have gone with a satin robe for Valentines day but when I saw this one I was in love. I am so cold all winter long I love to have a little thicker one to snuggle up in.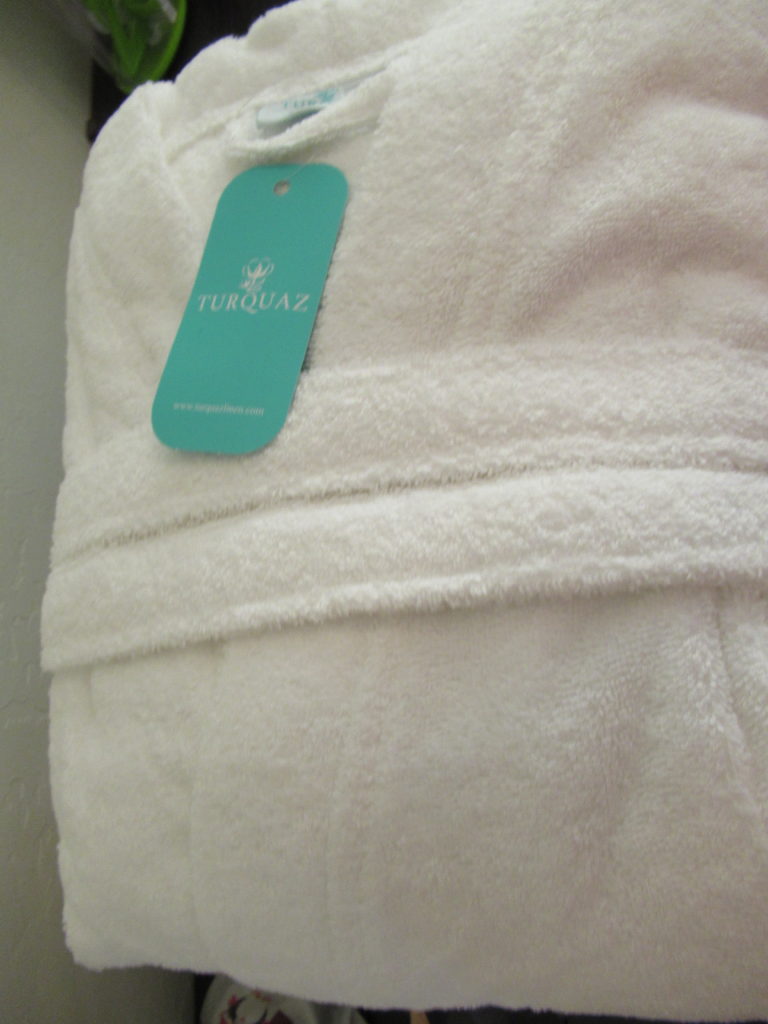 As you all know we love family game night. Educational Insights has some of our favorite. This week we got to check out SculptaPalooza. This was a great party game my son loved. The playfoam is perfect with a special needs son having a sensory game to play makes it even more fun for him.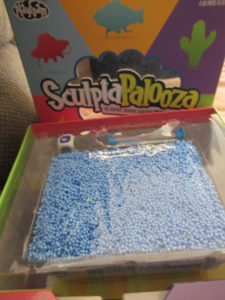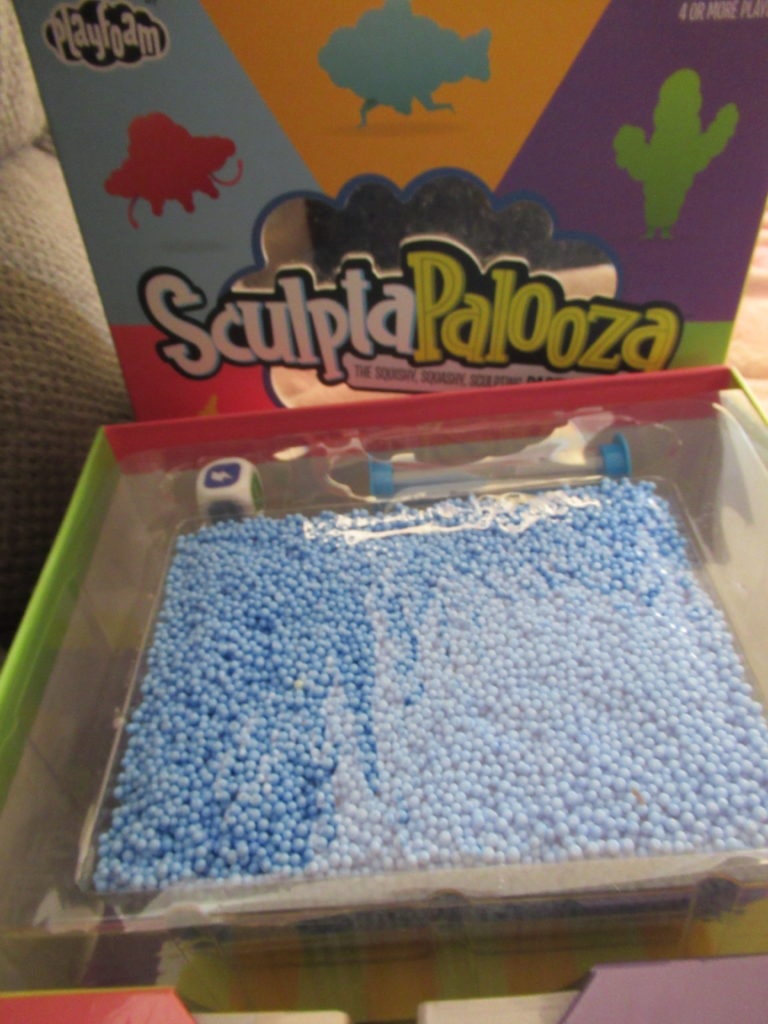 Tea lovers unit. If you love a great tasting Tea Art, and History then these are right up your alley. Think about the next time you have friends over and pull these out for their tea selection. What a conversation starter. The tea has such a fantastic flavor any Tea Lover is going to fall in love. The Tea Book has a wide range you are going to love.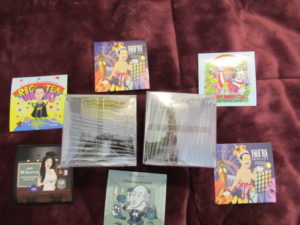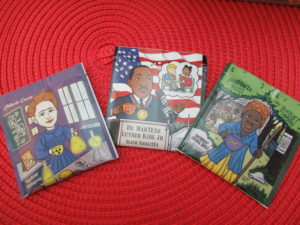 Looking to find the perfect scent then make sure to check out Natalie Fragrance. The Gardenia scent is at the top of my list. It was my wedding flower not I can smell this great scent all year round. I love that it comes in a very simple yet beautiful bottle. I wish they have scratch and sniff computers because I know you all would love this as much as I do.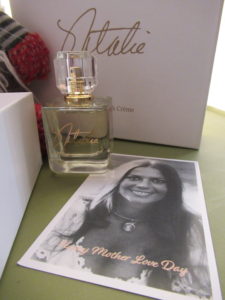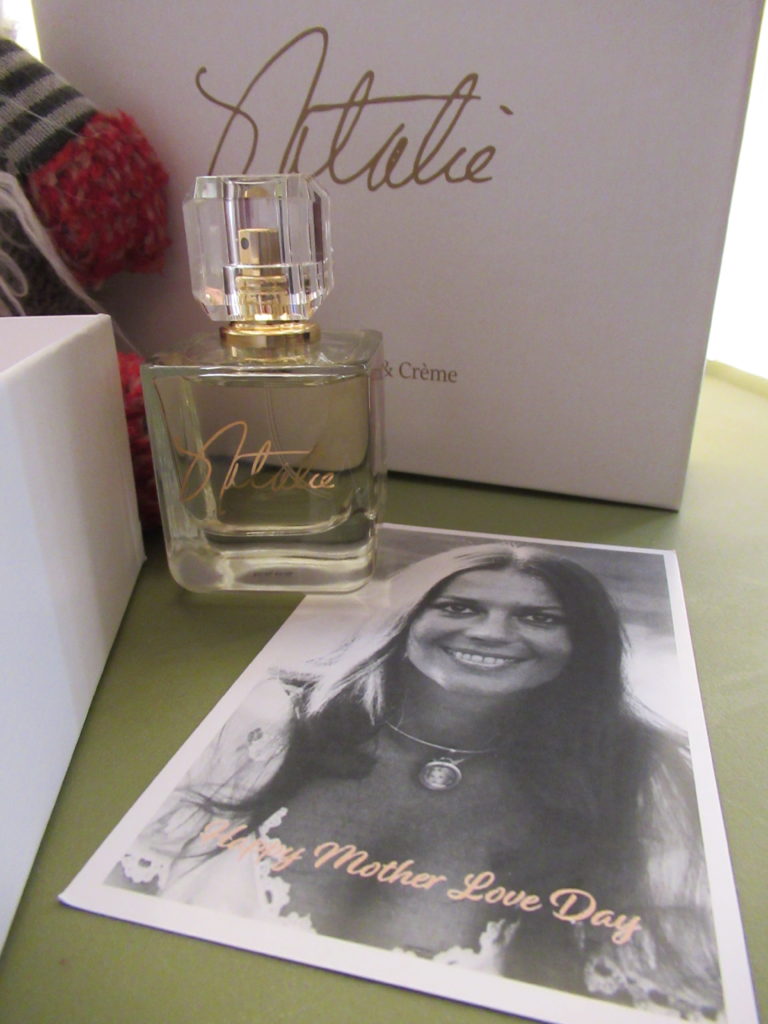 Looking for a little pick me up after a breakup? @ritterbenj has just the item needed the Breakup Supplement. The perfect item for my single friends on Valentine's. Enhanced Moods, Reduced Stress, Cognitive Health. NO you do not have to be single to try. Really does give you a pick me up. check them out here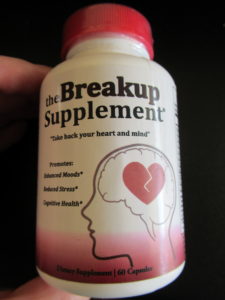 Omg is this not the cutest. I am in love. If you love #subscriptionbox and #fitness check out halfit.com get your first trial package #free just pay shipping with code TRIAL TAB at checkout.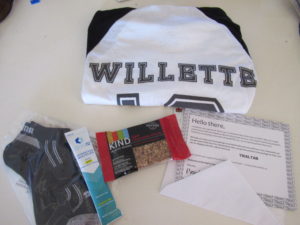 Ok now we all know that swim suite season is coming. Now if you are buying this for your girl make sure its because she wants it. I personally would love to get Glutimax. This is a great great cream for Natural Buttocks Enhancement. Just use this cream twice a day and watch the results. I have been using for about 2 weeks now and I am in love. This cream soaks right in and you can start seeing results in just a few weeks. Want to see my results? You are going to have to wait till my summer body is ready. lol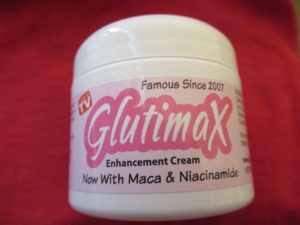 Skin And Senses is a fantastic line you are going to love. They had a great light smell it was not over done. I could smell it right when i opened the package but it was just a light smell. The Stretch Mark Prevention Cream was my favorite. It is thicker but soaked right into my skin. I have been using it for a few weeks now and can really tell a difference.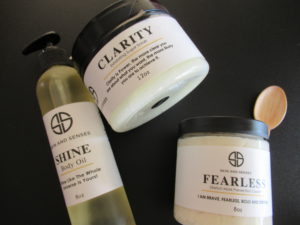 These Thermal Aid Zoo animals are perfect for a little one who loves to cuddle. My little guy gets sick all the time I love that he can have his friend all year round, but when he is not feeling good I can cool it down or heat it up depending on what he needs. They are cute and cuddly and can save a mom when she has a little one who is sick. Check out all the cute Thermal Aid Zoo animals.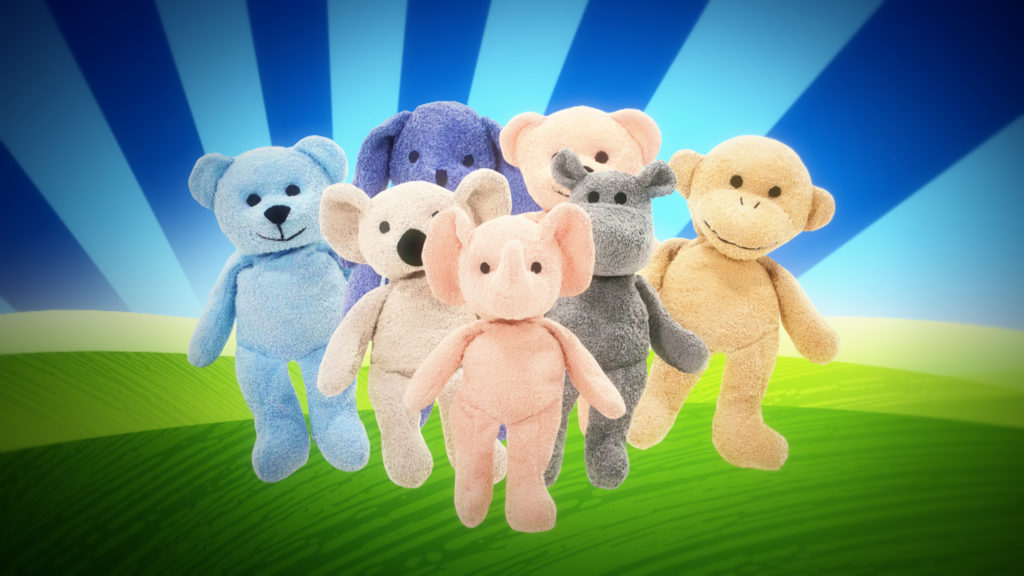 We love to find great games that the family can play. They have to be interactive for my son to get into them and the shuffleboard was perfect. See full review here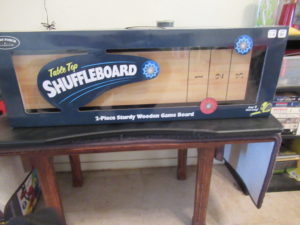 Sunglasses are always a huge hit for Valentines day. I love that RHEO have the perfect pair for the outdoors lover. Why are they so great they are not only Polarized but they also float on the water. When you fall in you will not lose these babies. I have worn them for a few days not and they are also very comfortable when just wearing them around. Make sure to check out the style that best fits you. They are affordable and look great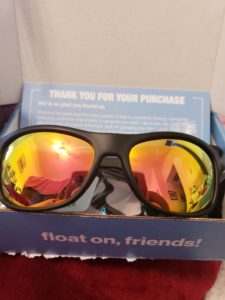 Looking for the perfect card that is beautiful and unique. Your Valentine is going to love lovepop cards. this one is the Japanese Maple. A cute and unique card that they are going to want to save for many years to come.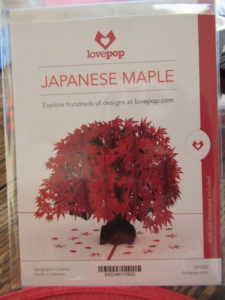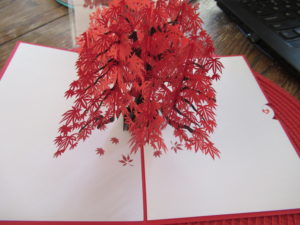 Do you have foodie for a Valentine then check out kpop foods. They have a great line of snacks and sauces that the foodie will love to open this year. The sauces I got were Kpop sauce, Kimchi Mayo, and XXX Sauce.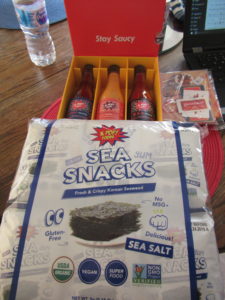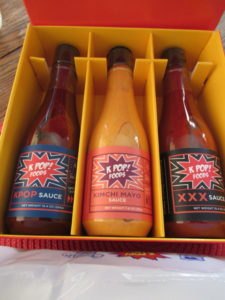 Do you have a little one that is afraid of germs then the Steripod collection in the way to go. they have Razor Protectors, Toothbrush protectors and even a tongue cleaner. They come in different colors and are very easy to use.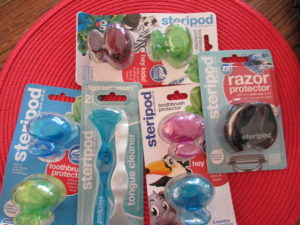 You looking for a romantic gift that your other will love. The Kisses 4 US box is one of the cutest I have every seen. It comes with all these great cards which we like to hide around the house when you find one the other person gets to claim the kiss. Such a cute Idea I even threw one in an envelope and mailed it to hubby he is going to be surprised when it shows up lol.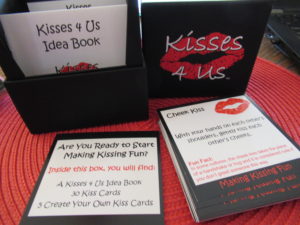 Jewelry is always a huge hit for Valentines day QAN has some beautiful pieces that they will love. Great for men and woman. 12% of proceeds will be donated to charitable partners as a part of our #BEtheChange movement. Help us fight inequality, defend human rights, support our youth, and protect dreams!
Beauty products are always welcome in our home. With a product like Plump It you can not go wrong. there is not color so you don't have to worry about matching what they love. You can feel this product working right away. It does sting a little but that goes away. Just a few clicks and your ready to go. A little of this goes a long way to plumper looking lips. Best of all you use this right at home. Have plumper lips right away at home and be ready for a fantastic night out.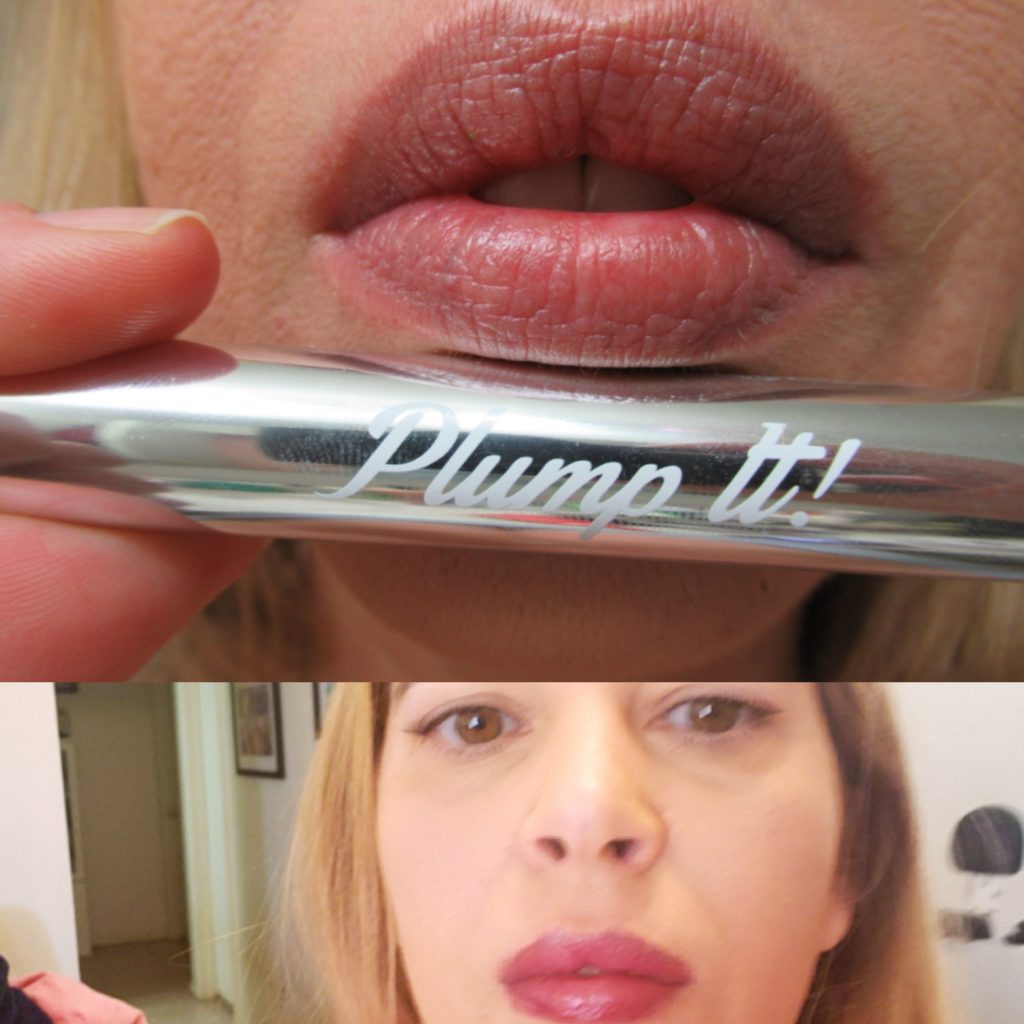 In our home germs must go. I have a little one who gets sick all the time. Like most moms I do not have the time to get sick so preventing it early is a must. These little bird guys OLIKA are awesome they are not only cute but you get so many more sprays then the leading brand. Treat yourself to 500+ sprays or 250 uses, as Minnie replaces 15+ bottles of gel-based hand sani alternatives.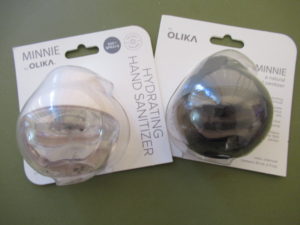 Have you been looking for the perfect Valentines Day cards for your kids class? If you are anything like me we can not send candy so we have to think of an alternative. A lot of these we find at the store also has just a few in them. So we need to buy a few different packs. Look how cute these sets are. They have a candy alternative and come with 28 in the pack so plenty for the whole class.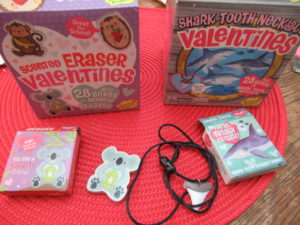 Do you have a spirits lover in your family? Then buying ahead and having these great spirits sent to them will make their day! Root Out Root Beer Flavored Whisky retails for $25.99 and is available nationally online. For more information, visit www.rootoutwhisky.com. Root Out Root Beer Flavored Whisky goes down smooth and tastes great. Is tequila your go-to drink? Then, you will not want to miss out on this limited edition pink bottle from Alacran Tequila. Not only is the bottle beautiful but the tequila is smooth tasting. The product retails for $49.00 and is available nationally online. For more information, visit www.autenticoalacran.com.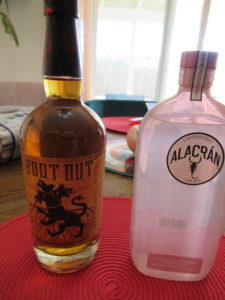 Speaking of alcohol do you know someone who is trying to live a cleaner life, but also loves to have a drink every once and awhile. Then this book is the perfect gift for Valentines Day Clean Cocktails was made with you in mind. A great mix of drinks that you and your body will love.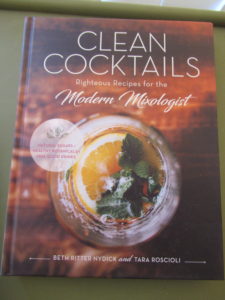 When making those clean cocktails we loved using these Valentines day Ball Jars as glasses. How cute are the hearts on the side. If you are making a nice dinner, a few drinks or even canning some goodies for your Valentines Day having some of these Sweetheart Mason Jars are a must. I love that they are stylish, cute, and easy to use and clean.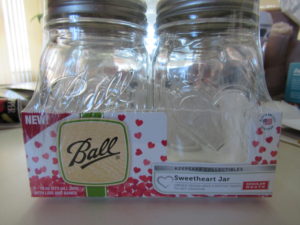 We know its not fun to talk about BUT its reality for 1 out of 4 people. Recently panic attacks have become a popular topic in the news although many of us have silently suffered for over 20 years. It is a safe 2oz quick drink that will help STOP the panic attack in its tracks. It doesn't PREDICT Panic Attacks or PREVENT them, but when you are having one it will help you get back to a place of peace within 15 minutes. It is travel safe and fits easily in your purse or jacket pocket for when you need it. www.PanicAide.com has all the what's in it detail if needed.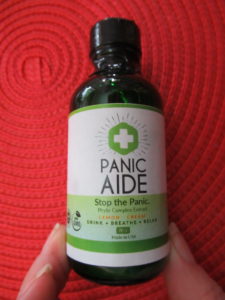 Does your Valentine travel a lot? If you have not checked out Pocket Palette then you are missing out. I totally think of Sex and The City with these. When Carrie had to travel with a huge bag just for her morning things. Now you can have everything you need to get ready quick without a huge makeup bag. With BB cream Cheek and lip color, and mascara all in this little pocket palette . Perfect for the girl on the go. sold on Amazon here and on our website here. It costs 3 for $11..99 or 10 for $34.99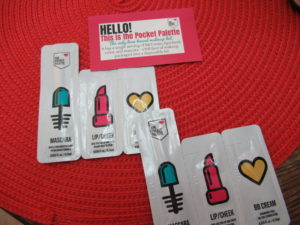 Spring is in the air and so can the sweet sent of Unicorn Candy. This great candle from Goose Creek is perfect for any Unicorn lover in the family. The scent from this fantastic candle will fill the room with a double wick candle scent. I think this one is truly my new favorite.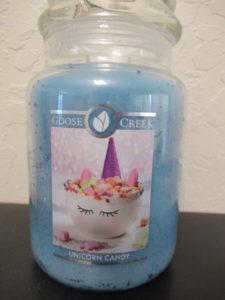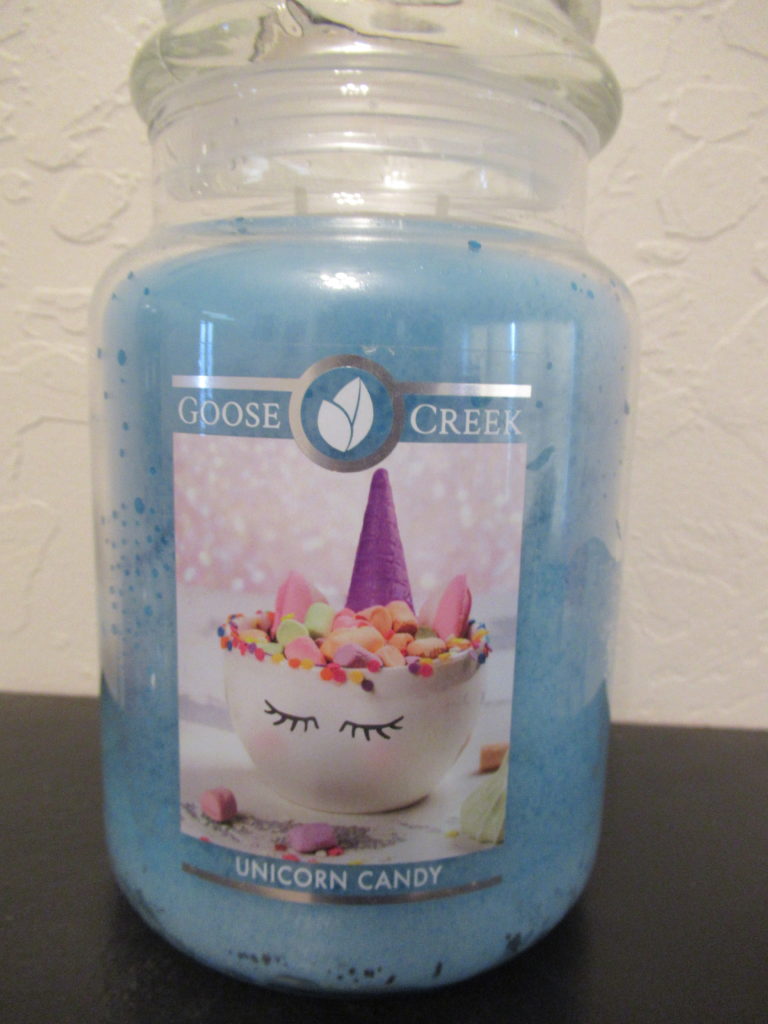 As you all know I am in love with anything fuzzy. When they have a face like these little guys even better. Fluffy Puffies came in 4 different friends each friend in a different color.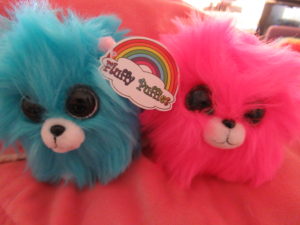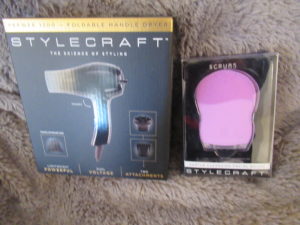 When you have to buy a gift for a whole family or someone that is picky going with a Gift Basket may be just what you need. Broadway Basketeers has a great selection and they are at a fantastic price point. Finding the right gift basket is as easy as can be. Think about who you are buying for then you can take a look under different sections on the web site.