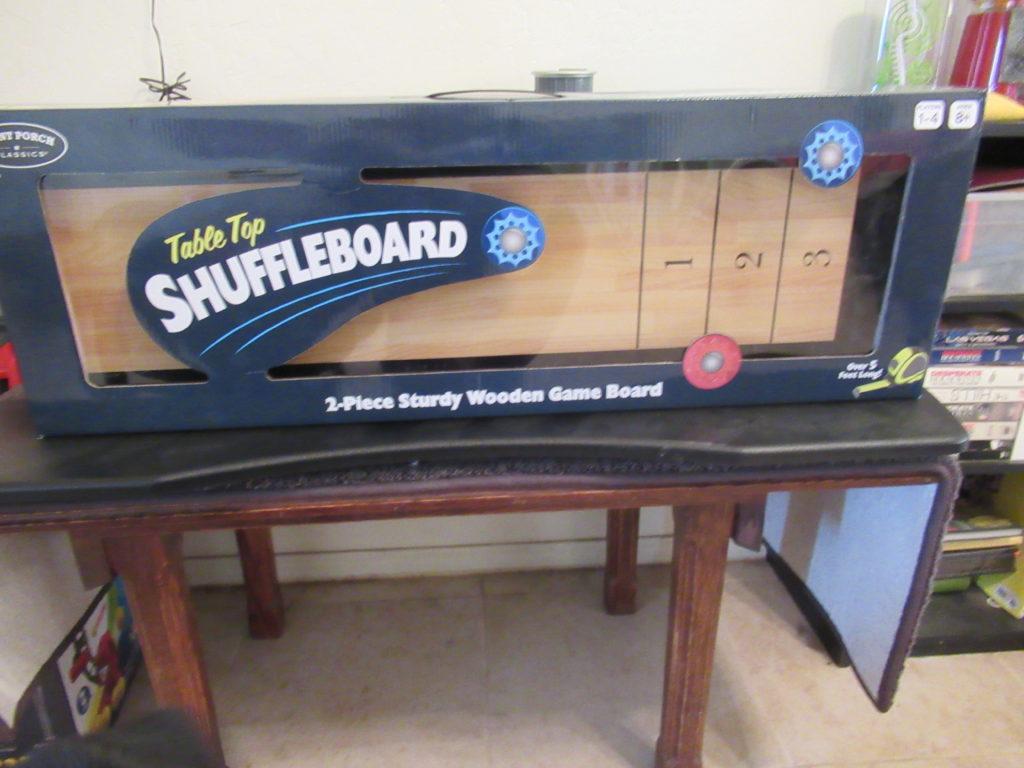 We love to find great games that the family can play. They have to be interactive for my son to get into them and the shuffleboard was perfect.  The board its self id over 5 feet long and comes in two different pieces.  There are magnets at the end of each to hold them together.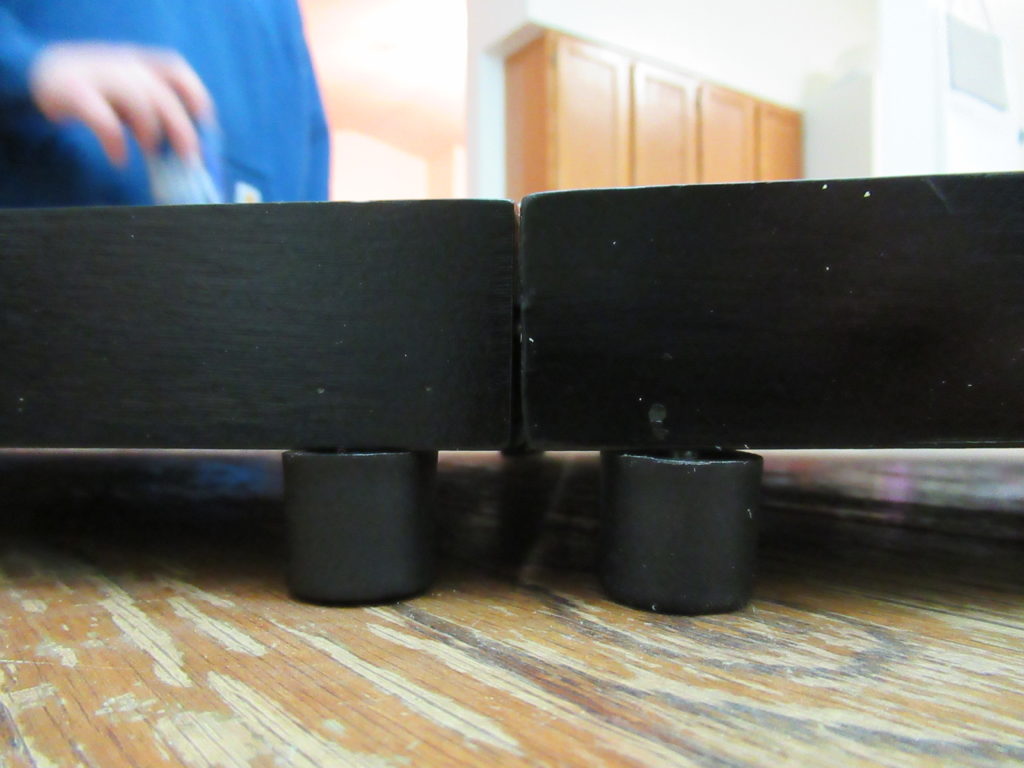 The feet at the bottom are detachable and adjustable so you can raise or lover them to make sure the board is level.  We had some hand held levels so we made sure they were perfect before we started.   We were ready to play in no time.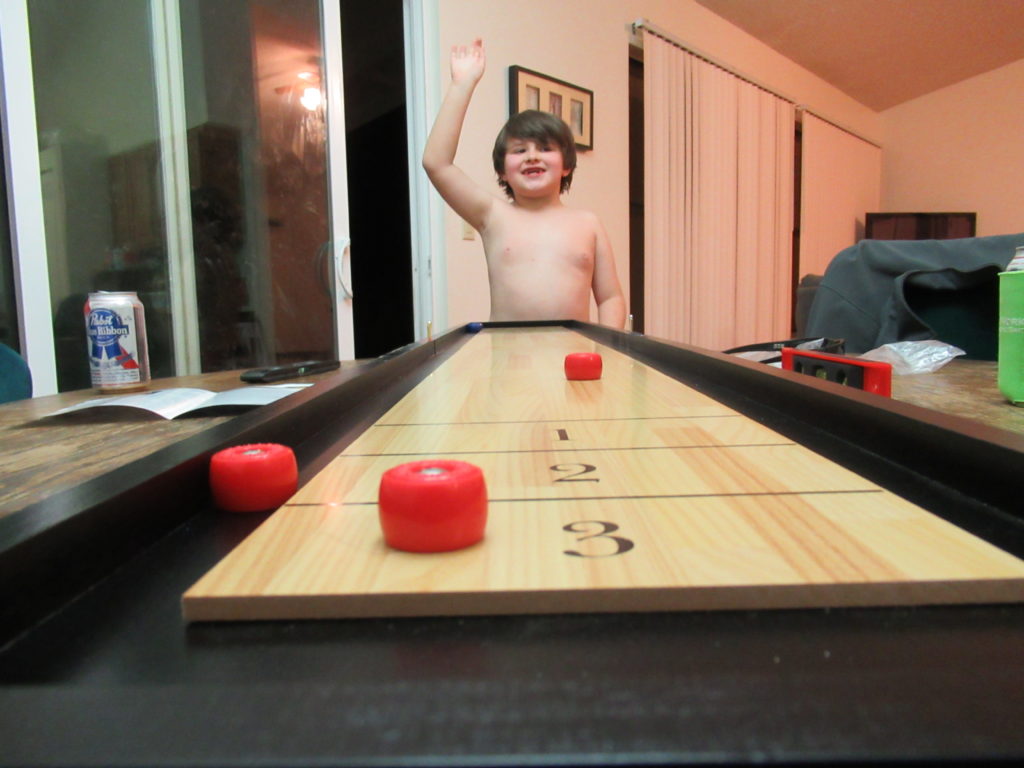 My whole family had such a blast playing and little guy even made up some new ways to play.  As you can see we have a smaller table, yet it still worked.  the Table Top Shuffleboard is a great way for our family to have some fun during winter, we can't go outside much so we set this up and have an afternoon of playing each other.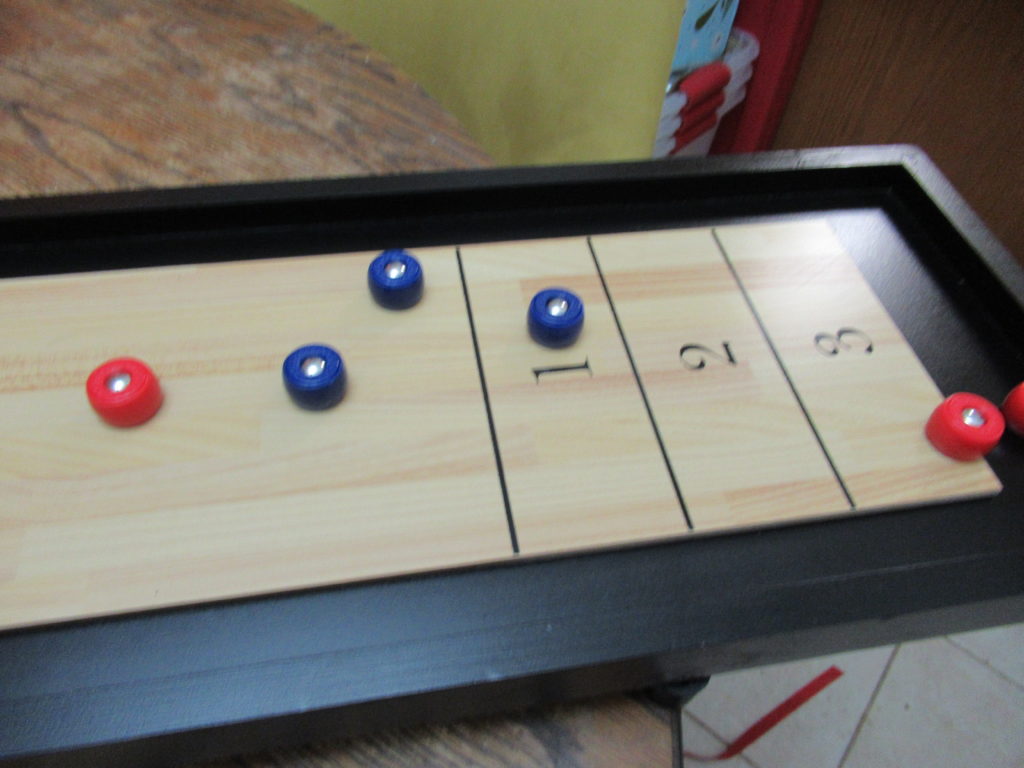 We got this free in exchange for an honest review