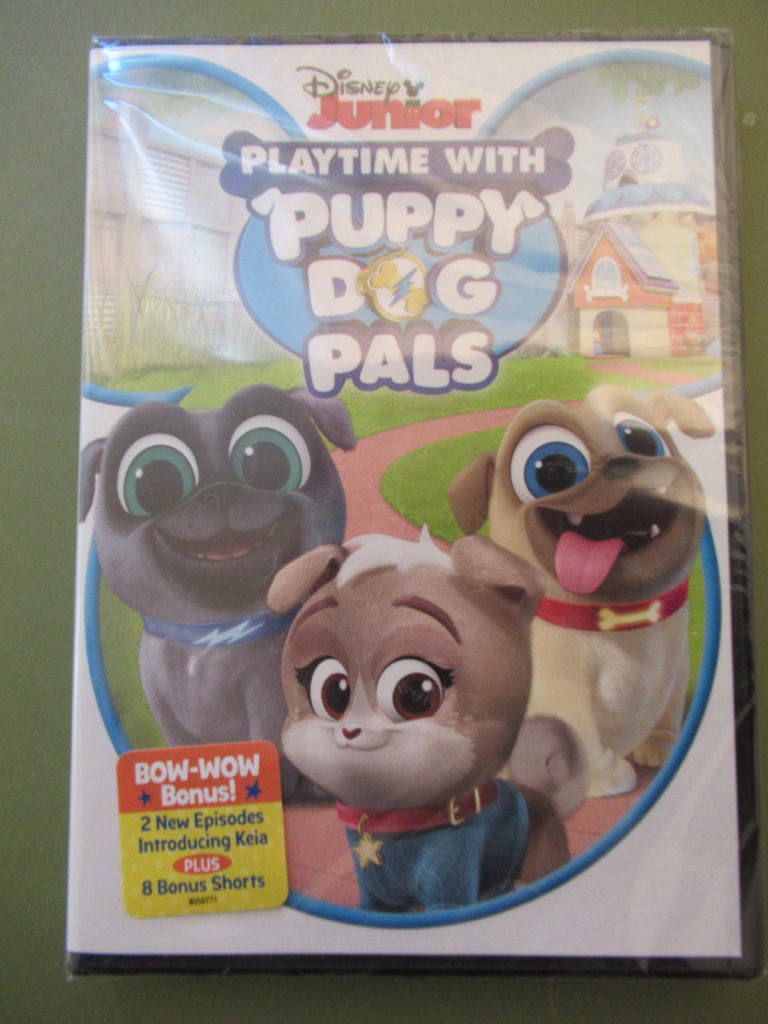 Little guy loves Puppy Dog Pals, He is so excited that a new DVD has hit the shelves. Puppy dog pals is a great kids movie Bingo, Rolly and of course Hissy are a favorite in our home.  The two dogs are always getting in so much trouble and learning lessons along the way.  I personally think Hissy is an instigator but of course in our home the cat is always the instigator. If you are looking for a great show for your kids that you can feel good about them watching then Puppy Dog Pals is a must.
Puppies at Play, Saving the Day!
PUPPY DOG PALS:
PLAYTIME WITH PUPPY DOG PALS
Bring Home on Disney DVD January 22nd!
Includes Bonus Episodes and 8 Shorts
Synopsis:                      Adorable puppy brothers Bingo and Rolly are back! Join the doggy duo on amazing missions: deep-sea diving in the Great Barrier Reef, fetching a four-leaf clover in Ireland, running all over Down Under, and much more! Then, meet their brand-new puppy pal Keia in two exciting bonus episodes! Packed with action, music and a ton of silly fun, these playtime adventures will leave you howling with laughter!
Voice Cast:                          Issac Ryan Brown as Bingo; Sam Lavagnino as Rolly; Harland Williams as Bob; Jessica DiCicco as Hissy; and Tom Kenny as A.R.F.
Creator/
Consulting Producer:      Harland Williams
Executive Producer:        Sean Coyle
Episodes:                             The Great Pug-scape / Luck of The Pug-ish
                                                Scuba-Doggies / Walking the Bob
                                                Captain Rolly / The Coolest Dogs in Town
                                                The Legend of Ol' Snapper / Adventures in Puppy-Sitting
                                                Bob's Boomerang / Fetch That Fish
Bonus:                                  Episodes 1 and 2 from Season 2:
                                    A New Pup in Town / The Last Pup-icorn
                                                Keia's New Doghouse / The Fang Fairy
                                                8 "Playtime with Puppy Dog Pals" shorts
Release Date:                January 22, 2019
Ratings:                                TV-G (US); G (CE/CF)
Run Time:                            110 minutes (not including bonus)
Aspect Ratio:                      1.78:1 Widescreen (Enhanced for 16×9 Televisions)
Audio:                                   English, French & Spanish 2.0 Dolby Digital
Subtitles:                      English SDH, French & Spanish
Closed Captions:               English
We got the Puppy dog pals dvd free in exchange for an honest review.