We got these awesome Tomy Toys free in exchange for an honest review.  All opinions are our own.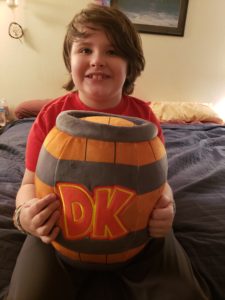 Tomy Toys have always been a huge hit with little guy. They have a wide range of toys from Nintendo to Ricky Zoom they have something for everyone in the family.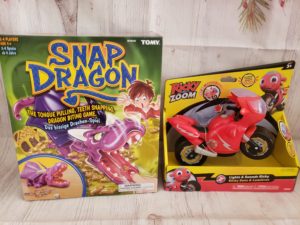 I love the Tomy toys has not only the most awesome retro toys they also have a ton of new toys too.  When we got to see them at NYTF I went complete nuts with all the awesome toys.  Now I get to play with a few of them every day.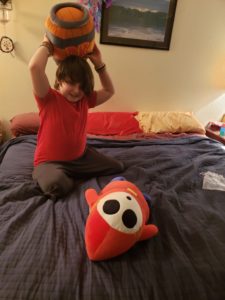 The Nintendo Donkey King Barrel and the Shy Guy are so cute and cuddly.  They are also a blast to play with.  Of course the Barrel had to destroy everything in its way for many days.  To this day i have to watch walking in a room a Donkey King Barrel might come flying at me lol.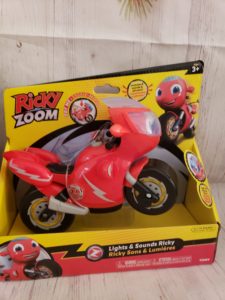 The Ricky Zoom is fun to play with and can stand up to a little guy playing.  He is not gentle with toys and Ricky Zoom is very well made. Zoom into adventure with Ricky Zoom! This zoomtastic motorcycle toy is ready to rev up imaginative play.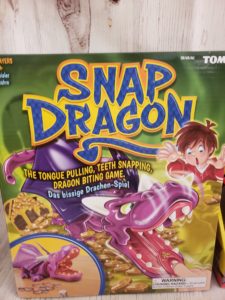 The Snap Dragon game was fun for everyone to play.  The whole family can play and little guy wants to hord the coins. lol  He loves when tis dragon snaps us and would laugh forever. TOMY's Snap Dragon is the tongue pulling, coin grabbing, teeth snapping game! Full of surprises, this kids' game is great for family game nights and exciting fun for ages 4 and up.