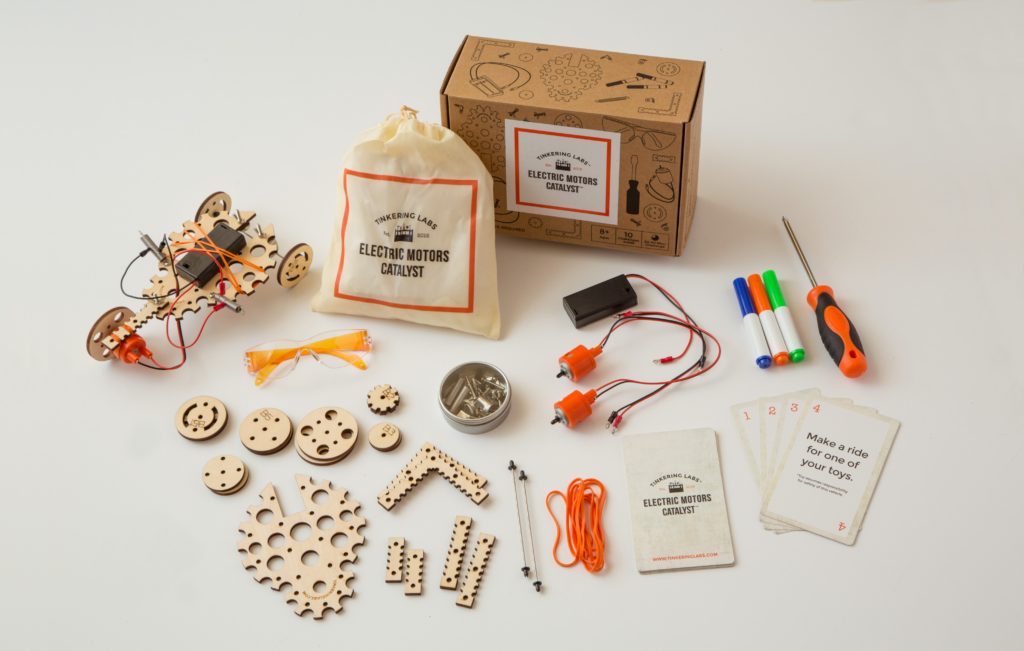 My boys love to build things.  When we got the chance to check out Tinkering Labs  they were so excited. If you are anything like me we love summer, but having a few toys that keep their mind busy and learning is a must.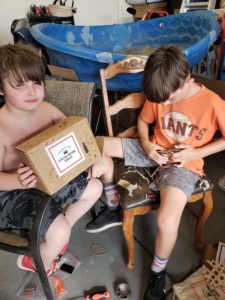 When we first opened the box I though ohh no how on earth will they be able to do this.  Of course the boys did not think this at all, they went right to work on it.  They had all the pieces and direction ready to go and my nephew was right there to help step by step. They knew exactly what to do.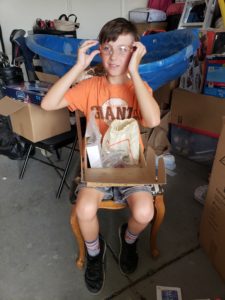 Tinkering Labs is a really out-of-the-box company on the forefront of getting kids engaged in STEM and inspiring invention!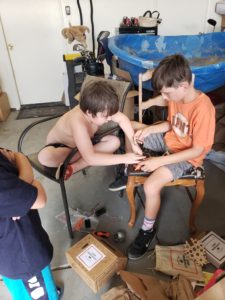 Tinkering Labs' Electric Motors Catalyst (EMC) is for kids 8+ (but many kids 6+ use it, depends on the child) and focuses on challenging their problem-solving capabilities and creativity and empowers them with invention and project-based learning.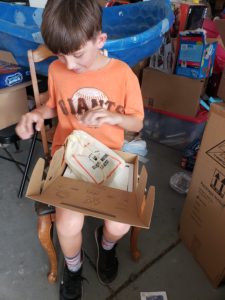 This set comes with everything you need including the screw driver. I love that they can make 16 things with this one kit.  No more one and done they can keep on building and learning for a long time.  My nephew went right for it and had a blast he even helped my son build.
I love that Tinkering Labs is a great STEM toy for my boys.  It not only had them thinking, but they were working as a team helping each other. If you are looking for a fantastic Summer Fun item this year then they are a must.  Get those brains and hands working and see what your kids can build.
We got this free in exchange for an honest review