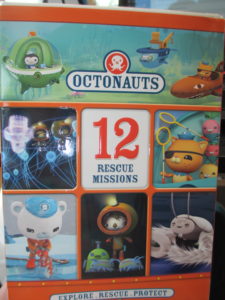 That is right all no more taping 20 episodes on your DVR just to have on hand.  The Octonauts have made it to DVD now you can just put the disk in and leave the room on your DVR for other shows.  I know as a mom of a little one I love when his favorite shows come out on DVD if not I have DVR filled with his shows and I am rushing to watch mine to make room.  Octonauts is a great cartoon that will teach your little one about all the wonders of the ocean.  My son has been a fan since the first episode.  As most moms, I don't want him to be watching TV all day long, but I also know the need for a little quiet time.  The Octonauts entertains him and I love that he is learning at the same time.  This great DVD comes with 12 rescue missions to keep your kids entertained.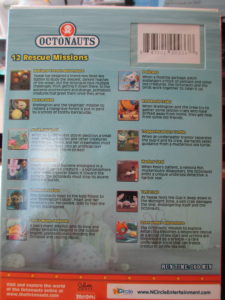 The Octonauts: 12 Rescue Missions
Release Date: 05/02/2017
Dive into adventure with your favorite underwater explorers, the Octonauts! Join brave Captain Barnacles, daredevil ex-pirate, Kwazii and medic Peso Penguin, along with the other Octonauts as they explore the world's oceans, rescue the creatures who live there and protect their habitats – above and below the waves!
On this exciting DVD, join the Octonauts as they embark on not one, not two, but TWELVE rescue missions! From attempting to dive deep into the abyssal zone to encountering a school of toothy barracudas to Barnacles seeking guidance from a mysterious sea turtle. It's time to sound the Octo-alert!
I got this free from NCIRCLE in exchange for an honest review.