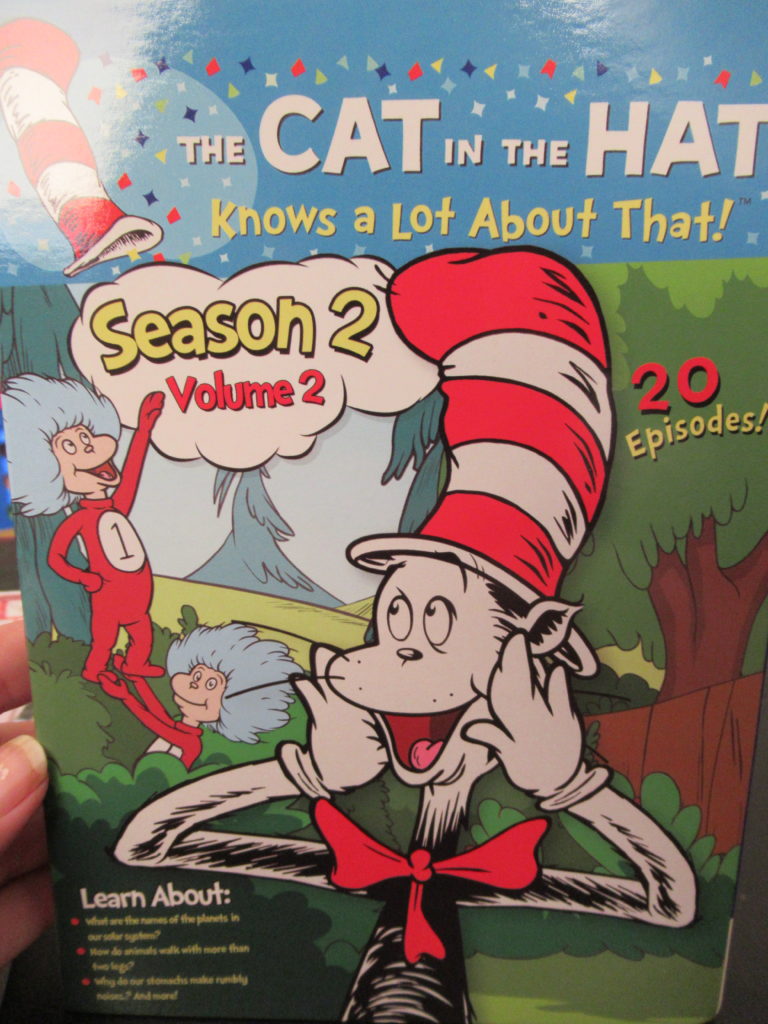 Do you remember the Cat In The Hat?  Did you know he knows a lot about that?  We love the Cat In The Hat cartoons with such a better picture quality then I remember yet the same charters that we all love this is perfect for any house with kids.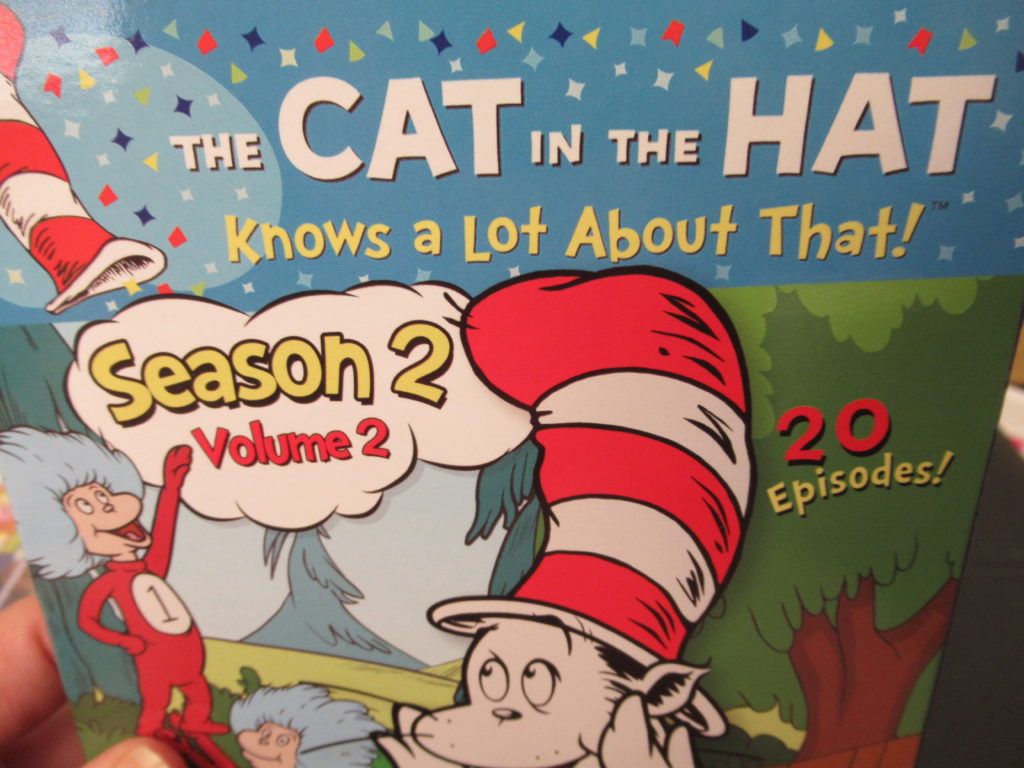 The Cat In The Hat is perfect for young kids.  As you know the Cat is always getting into some kind of trouble.  It is so much fun to see how he gets out of it.  Of course, he always thinks he knows best just like our little ones.  I think The Cat In The Hat has some great lessons to teach out little ones.  I love that it has such a fun way of teaching those lessons.  Season 2 has 20 episodes that are going to keep your kids sucked in.
The Cat In The Hat Knows A Lot About That: 
Season 2 Volume 2
Enjoy the second volume of the second season of The Cat in the Hat Knows a Lot About That! In this volume set, kids will learn the answers to questions like what is the Earth's atmosphere, why do we need bones, and how is paper made. The discoveries don't end there! We learn how polar bears survive the arctic winter, how our ears work and so much more!
I got this free in exchange for an honest review.