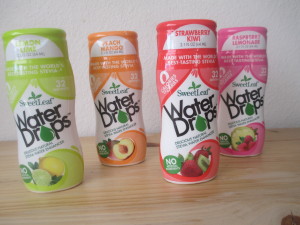 If you are anything like me you always have a drink in your hand.  I try and drink water all day but sometimes I just need flavor.  I hate when I drink tons of calories and sugar, but I have found that almost anything with a good taste is going to add to your sugar and calorie count.   I have tried the drops from other companies and while some of them are good tasting just like everything else they are just adding to my count every day.  I love the flavored waters but same goes there the amount of sugar in them I might as well eat a candy bar.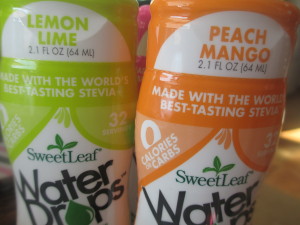 When Sweetleaf first contacted me about their 0 calorie, 0 sugar and 0 carb water drops I was a little weary.  Of course I wanted to try them I am always looking for something to flavor my water without adding to my counts.  At the same time with 0 everything I was even more curious in what they would taste like.  I can honestly say that I was in love at first squirt.  Just open squirt in your water how much or little you want for taste and you are done.  They were fantastic.  I will use these every day.  My favorite was the Strawberry Kiwi added just the right amount of taste to make my water something special for the day.  The best thing is I don't have to watch how much I use these.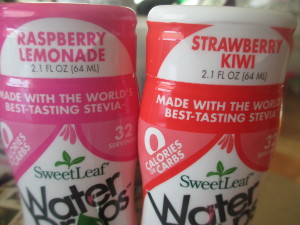 I also loved that they came in a small bottle.  You can carry it right in your purse and have it with you at all times.   I can now also bring these with me when we go out to eat.  Just order water and a few squirts and I am all set.  I would also like to note the Lemon lime made great rice.  I am a lemon girl I love the flavor.  Today I went to make my lemon rice and found out I was out of lemons.  So I thought why not.  I added a few squirts to my water when it was boiling and then added my rice.  It turned out fantastic.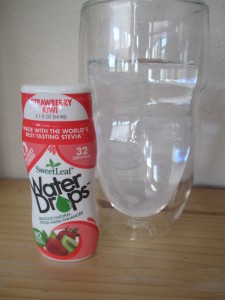 I would completely recommend these to everyone.  Whether you are just looking for a little flavor or your goal for the year is to get healthier these are a must.
I would like to note all though this was a sponsored post all opinions are my own I will always be truth-full with you guys.