As you all know there is nothing I look forward to more then Sweet Suite in NYC. This year was their 10th birthday and I got to go with Chatty Patty from Chatty Patty's Place.  We had so much fun and ran in like a kid at the candy store.  They have some of the best toys that your kids are going to go nuts for this year.  Make sure to follow along all the way till Christmas and see what fun surprises we bring you for the Holidays.
Sweet Suite is brought to us by The Toy Insider make sure to follow them too you are not going to want to miss a thing. Don't forget their twitter they have awesome giveaways going all the time.
Lets bring you some of our favorite pictures from this year. Of course when we walked in we were welcomed by the Avengers My little guy went nuts for these pictures.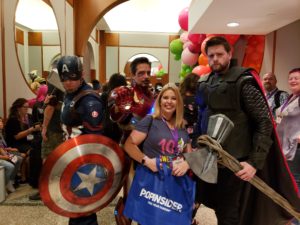 Moosh-Moosh some of our favorite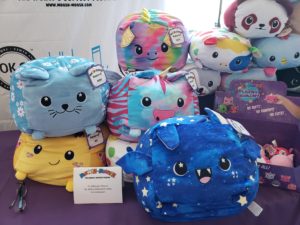 Coming from Nintendo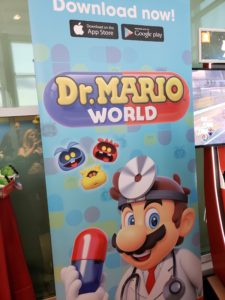 Jurassic World and Lego OMG Yes please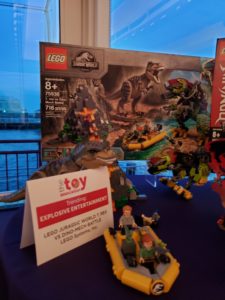 ORB Slimi Café™ is a sensory heaven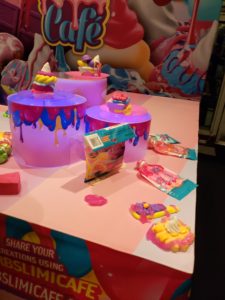 Rainbow Butterfly Unicorn Kitty.  Yes they are as cute as they sound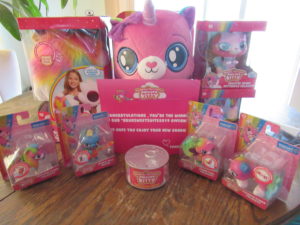 Shuckies find the special pearl bead and make your own Jewelry and a little slime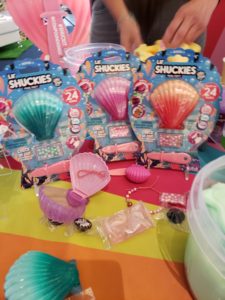 Zuru Toys has a ton of fun out this year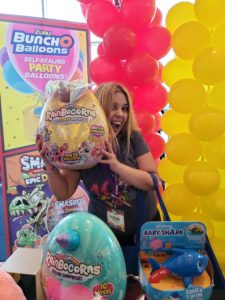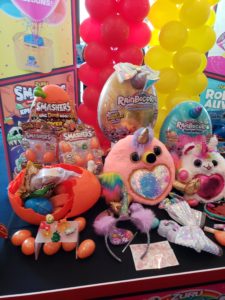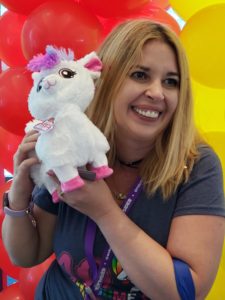 Jakks Toys has a few different out you will love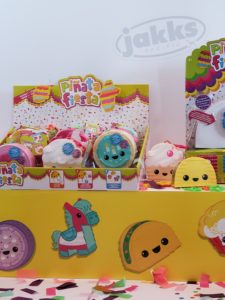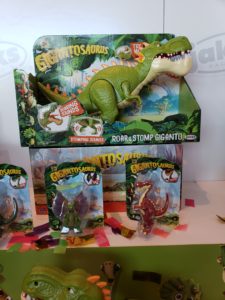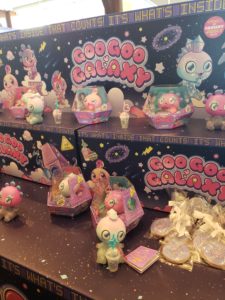 Arcade 1 Up is a not miss for game lovers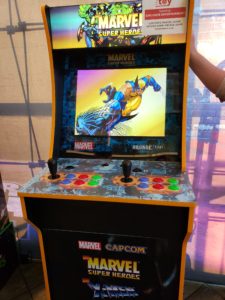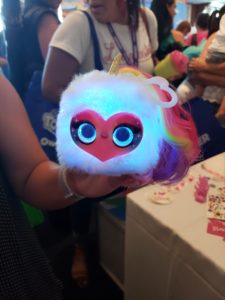 Journey Girls Dolls are a must have this year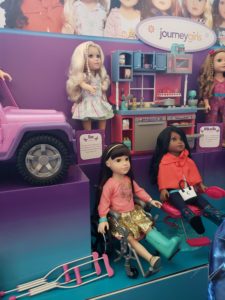 Tomy Toys has this new surprise guy out.  Still finding out what he is and what he dose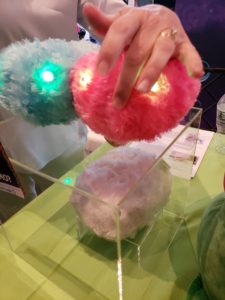 Knuckle Headz are so much fun even the Black Panther got into the game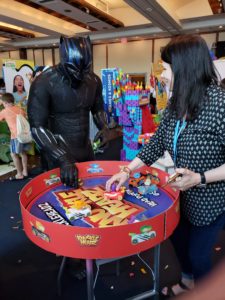 Squishmallows Soft cuddly toy your kids are going to want to cuddle with for a long time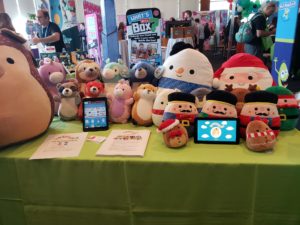 Pound Puppies are back and ready to have fun this year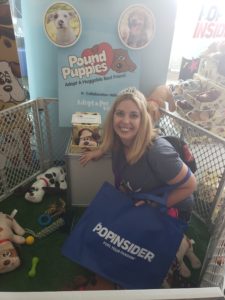 Bonkers toys of course has FGTeeV