We got these Worlds Smallest free in exchange for an honest review all opinions are my own.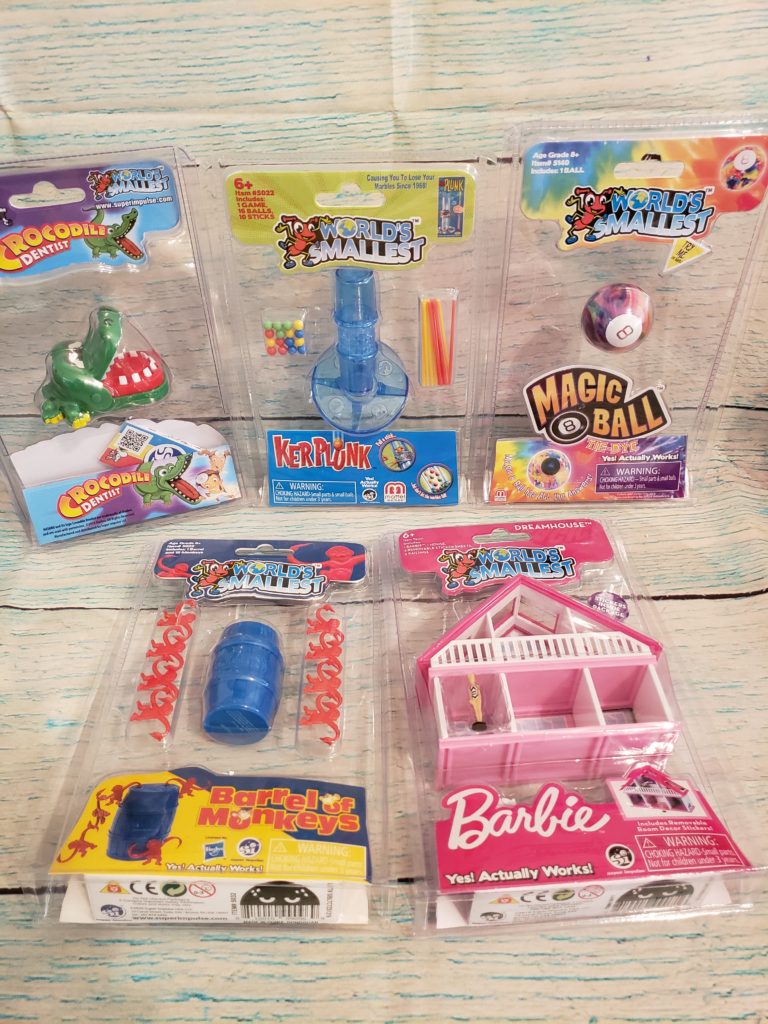 OMG we have loved the Worlds Smallest for awhile now.  They have some great new Worlds Smallest this year and me and little guy are fighting over who gets to keep them.  I think I lost. lol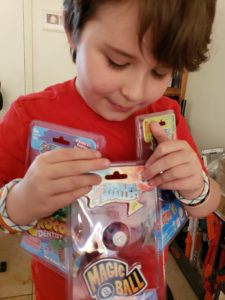 If you don't know what World's Smallest is then you are missing out.  They make a ton of our favorite retro toys in tinny versions that actually work.  You can actually play with these.  Some of the awesome ones we got were the Magic 8 Ball, Barbies Dream House, KerPlunk, Crocodile Dentist, and Barrel Full Of Monkeys.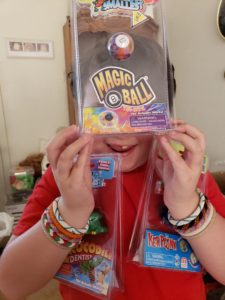 These are all so cute and a great way to share with my kids the games I used to love without taking up a whole lot of space in the house.
Make sure to check these out and more on the Easter Guide next week.