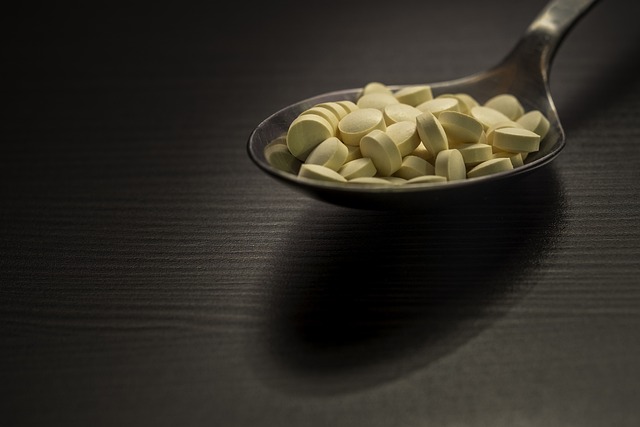 Image Credit: Atlantios from Pixabay.
When you wake up sick and feeling under the weather, your first thought could be about figuring out what's wrong. You'll inevitably consider how you can get rid of the illness so you can get back to your daily routine and work. You'll want to know how to stop feeling sick fast to get there.
You don't always need to go to the doctor and get a prescription to achieve this. Instead, it could be as simple as using a few particular tips and tricks. Seven of these stand out, as they'll be relatively easy to do, despite how much of an impact they'll have.
It's worth trying them out, as they could have you back to your daily life faster than you thought they would.
How To Stop Feeling Sick Fast: 7 Top Options
1. Know The Symptoms
Before you start looking into ways to stop feeling sick, you'll need to know what your symptoms are and what's causing them. As obvious as some of these are, quite a few of them aren't. If your ears keep popping, for example, try reading through this: https://drhouse.com/why-does-my-ear-keep-popping/.
Once you know what symptoms you have and what's causing them, you'll be in a better position to figure out how to treat and minimize them. While that takes a bit of effort, you'll be able to stop feeling sick faster than you thought you would.
Spend time looking into it before doing anything.
2. Take A Hot Shower
Steam can be a great way to minimize many of the symptoms you'll feel when you're sick. It loosens up congestion while moistening a scratchy nose and throat. Taking a hot shower is the easiest way to breathe in this steam.
Making the shower relatively long ensures there's as much steam as possible in the bathroom, letting you take advantage of the benefits as much as possible. You'll end up feeling better than you'd expect afterward.
While you'll need to get yourself up and about to do this, it's worth the effort it takes. You'll be feeling a bit better before you know it.
3. Sip A Hot Drink
One of the more effective ways to get over a cold is to sip on a hot drink. It helps ease many of the symptoms you'll likely be experiencing, such as fatigue and a sore throat. Depending on the drink, it could even let you clear up a stuffy nose.
You'll have plenty of options to choose from for this, with tea being the most obvious. You could also try some non-caffeinated options, such as lemon water and herbal tea. They'll help clear up your symptoms faster than you'd expect.
Make sure not to drink them too fast, however.
4. Take An Over-The-Counter Remedy
Sometimes, you need a little extra help getting over an illness. One of the most obvious ways to stop feeling sick fast is to get an over-the-counter remedy. Getting these and taking them as directed could be more than enough to get you back on your feet in no time.
Some of the more obvious of these include:
Decongestants for stuffiness

Pain reliever to aches and fevers

Antihistamines for runny noses
With an over-the-counter remedy, you can ease and possibly get rid of any symptoms while you're taking the sickness itself.
5. Eat Chicken Soup
Everyone's heard the age-old adage that chicken soup makes you feel better. Many people believe it's just an old fairytale and doesn't have any actual science behind it. That isn't the case, however, as it helps you stop feeling sick faster than you'd think.
At a minimum, it'll help reduce some of the symptoms you could be experiencing. Chicken soup is known to reduce inflammation around the body, letting you feel better not long after you've eaten it. The stuffiness and aches you have could be minimized – or gotten rid of – once you've had a decent-sized bowl of it.
It could even be worth having two or three servings of it throughout the day.
6. Have Some Honey
Chicken soup isn't the only thing you can consume to help you stop feeling sick fast. Honey can be much more effective than you'd think, especially with particular symptoms. That's especially true if you have some of it before going to bed. Even one or two tablespoons of these can help.
It'll reduce the amount of times you cough while letting you sleep better. You don't need to eat this straight from the tablespoon. Instead, try it with some lemon water or decaf coffee. You could even end up making a sore throat feel a bit better with this.
7. Go To Bed
When you're sick, you'll likely end up feeling exhausted. There's a reason for that. Your body is spending a lot of energy fighting off the illness, with you becoming increasingly more tired as the day wears on. It's worth going to bed to help your body with this.
You'll not only increase your energy levels, but sleep lets your body fight the illness much better. As you sleep, your body can focus solely on getting rid of the symptoms and overall condition. Listen to your body and act as needed.
If you feel like you need a nap when you're sick, then go ahead and take one. It'll help your body much better than you'd think. You'll recover before you know it.
How To Stop Feeling Sick Fast: Wrapping Up
Figuring out how to stop feeling sick fast could often lead you to think you'll need to visit the doctor and get medication. That isn't always the case, especially for the likes of a cold or flu. Instead, it can simply be a matter of knowing the symptoms, taking a hot shower, sipping a warm drink, and using a few other simple tips.
As minor as these seem, they'll have a much greater impact on your life than you'd expect. You'll be feeling yourself in no time, especially when you use as many of them as you can. You shouldn't have a problem feeling much better quickly.