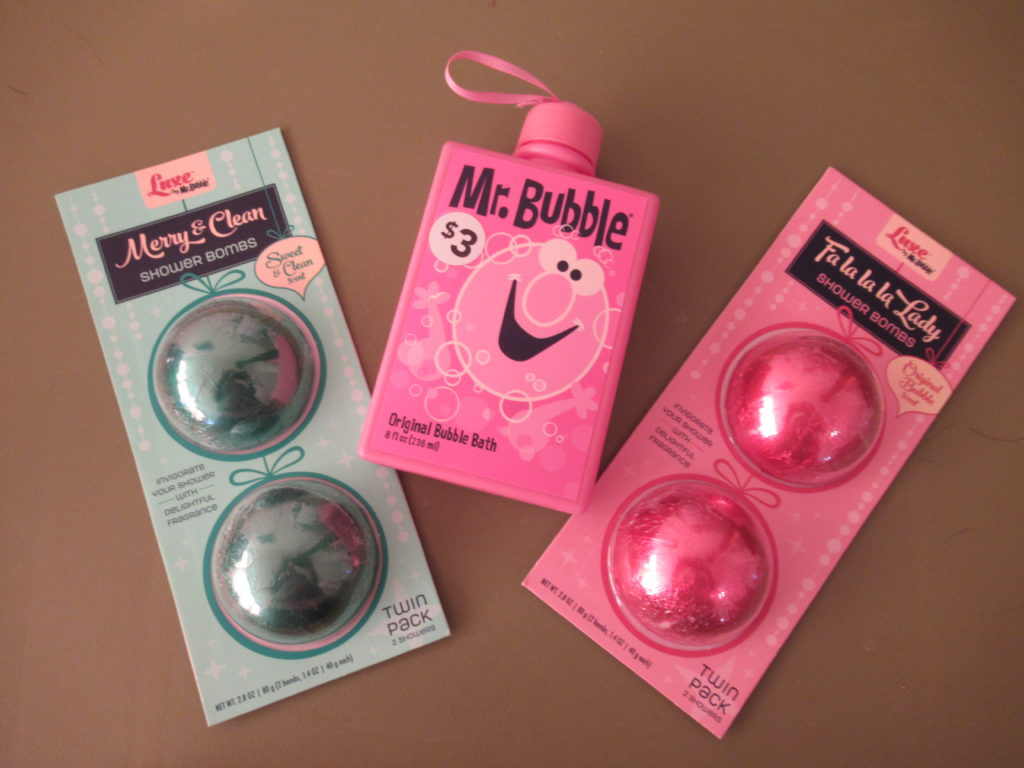 Did you know Mr. Bubble makes more then just their signature bubbles.   Of course we always have the bubbles in out home , now we will also have all the other great items they make.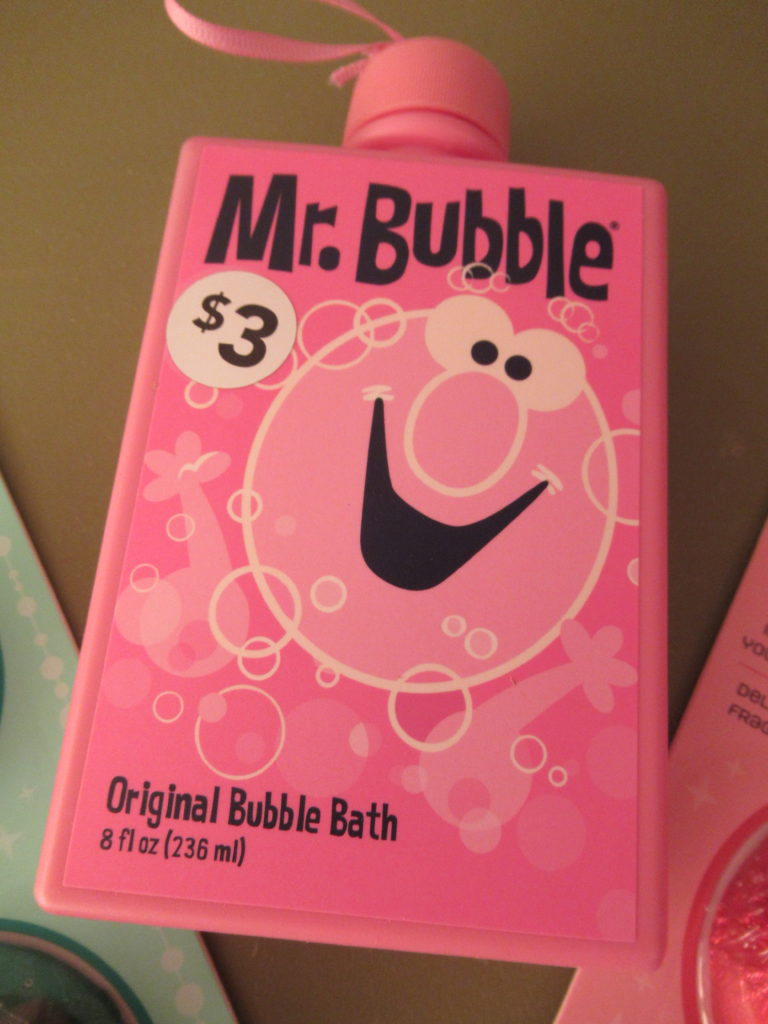 When it comes to stuffing the stockings this year make sure to keep Mr. Bubble in mind,  They have cute items at Target that you are not going to want to miss out on.  The mini Retro Mr. Bubble is perfect to hang on a tree or put in her stocking.  She is going to love this little cute container.   If you are having a few guests over you can buy a few make some cute cards and hang on the tree as a little gift for guests to bring home after the party.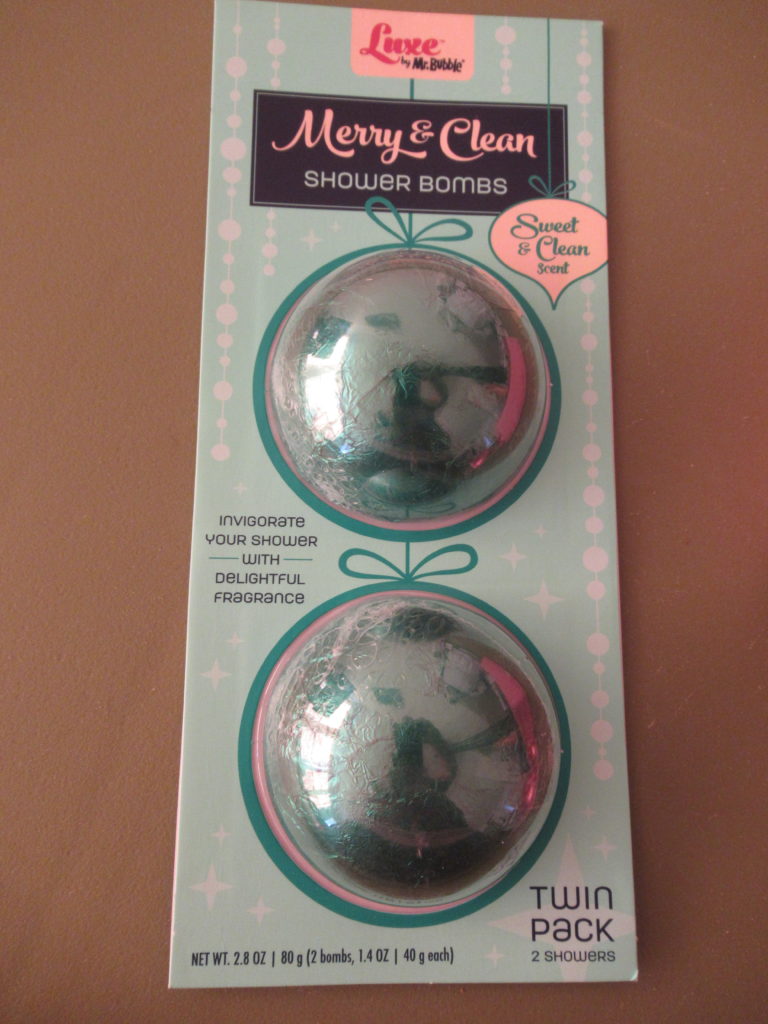 The Luxe by Mr.Bubble are way to cute.  Do you know someone that is always in a rush they even have to rush in the shower?  Never enough time to get in the bath for a little me time?  Now you can help give them me time even in their rushed mama shower.   They actually have Shower Bombs These are so cute and the scents will help relax you while your in your shower.  Just toss of the bottom of the shower under the water and let the fragrance take you over.   The pink are the original bubble scent and the blue are the sweet and clean scent.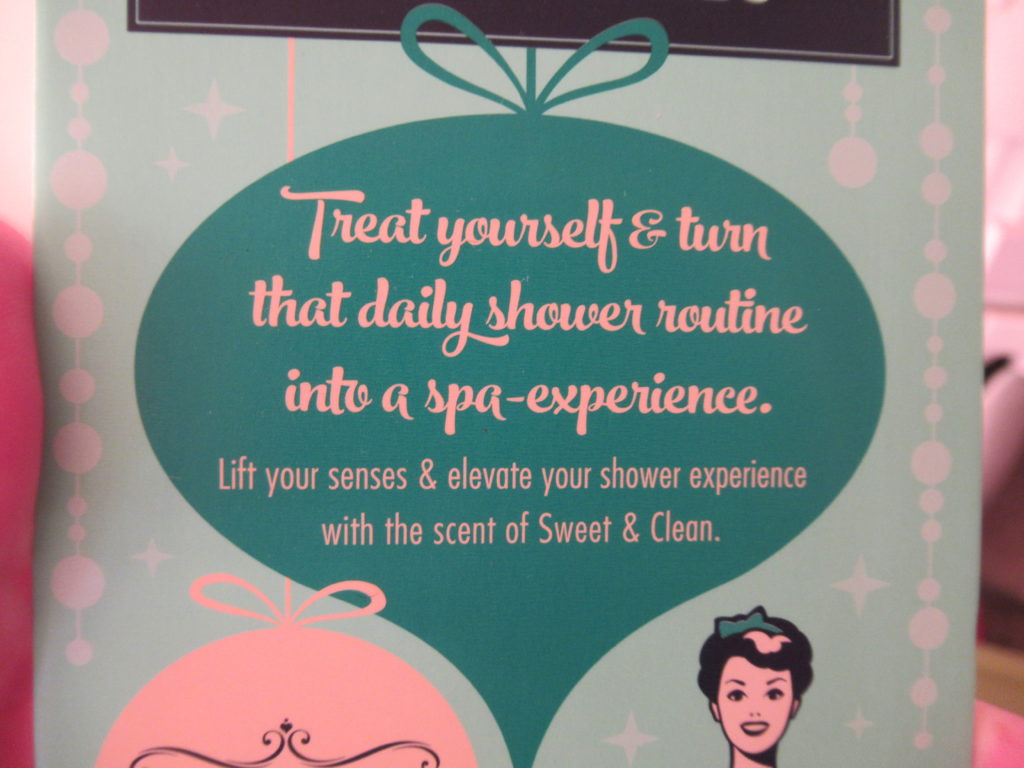 No matter which way you go with these you are going to make someones stocking fantastic.  There is nothing better then a little me time in a stocking to make any girl a happy girl.
We got these free in exchange for an honest review.