This post is part of a sponsored campaign with MomSelect. All thoughts and opinions are my own.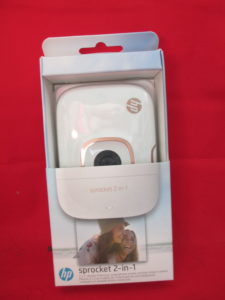 Are you like me?  Do you have a ton of pictures stuck on your phone you would love to have a copy of?  I always say I am going to sign onto one of the sites that will print them and ship them but I never do.  I always want them right when I take them.  Then I heard about the Sprocket 2in1 now not only can I hook it up threw Bluetooth and print right away, but it is also a camera so I can take my pictures with that too and print them.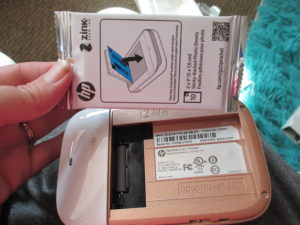 I love this idea.  I can leave the camera on the table for the holidays and let people take pictures that I might miss, while I have my phone that I can take pictures of.  Then I can pick the ones from my phone and have the others that family has taken.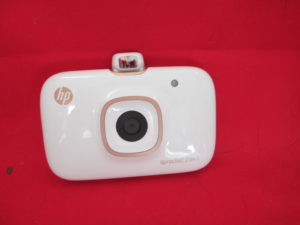 Another thing I have always wanted to do is make a picture album for my parents.  Yes, I know this is not a hard thing to do, but I want it to be on there three grandsons.  A huge book filled for them.  The problem is we only get to see them a few times of year so I have to get as many pictures as possible.  Then the time it would take to go through each picture and remember where in my folders they are and get them printed.  It seems like I always run out of time.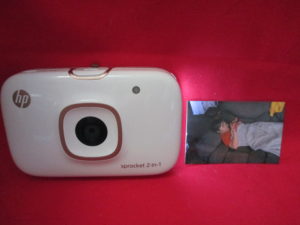 This year I am bringing my Sprocket 2-in-1 and I will print them as soon as I take them and put them right in the book.  This way next year its just wrap up and give to them.  If you are like me and this would be the perfect gift for someone in your life, but you always run out of time get the sprocket 2in1.  Your present will be ready to go and you won't have to worry about were the pictures are when its time.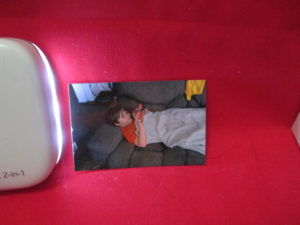 The Sprocket 2-in-1 was very easy to set up.  I was ready to start clicking and printing in no time.  The paper was very easy to load and this is pocket size.  You can bring this anywhere.
I love the Sprocket 2in1 and I am so excited to have this for the Holiday season.