This post contains Affiliate links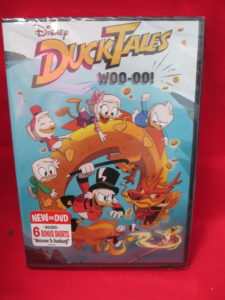 OMG I am so excited to tell you DUCKTALES is on DVD.  I used to rush home every day to see the new adventures of Scrooge McDuck and his nephews.   Now I can watch them any time I want and introduce them to my little guy.  Lets me honest how many of us have dreamed about jumping into a big money room and swimming around.  Every time I think of DUCKTALES this is the first thing that comes to mind. Fun, adventure and great charters we have loved for year what more can you ask for?
From defying danger to solving mysteries, chart a course for action-packed thrills with DuckTales "Woo-oo!"
The high-flying fun begins when Donald Duck reluctantly takes his mischief-making nephews Huey, Dewey and Louie to McDuck Manor, stately home of their rich, reclusive, great-uncle Scrooge McDuck. Enthralled by the exploits of their once-legendary great-uncle, the triplets and their fearless new friend Webby unwittingly unleash secret totems from Scrooge's epic past, launching the entire family on a daring, deep-sea quest for the Lost City of Atlantis.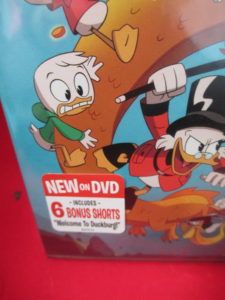 Head here to buy your own copy.  Head below to win your very own copy.  One luck U.S winner will win this great DVD