This post contains affiliate links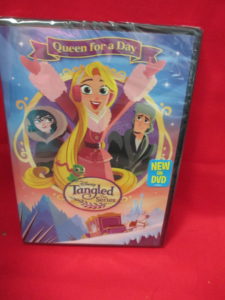 I have always loved Tangled.  I love even more they have come out with a few new story's.  Rapunzel has always been one of my favorites who does not want long beautiful hair that can help save you.  Now my little guy has gotten to see her and he loves her too.  This is a heart warming tale of when Rapunzel gets to be queen for a day and her and her friends have to save the day. It also had some very cute bonus features.  If you are looking for a cute winter movie for your little one they will love it.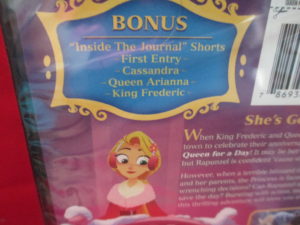 TANGLED: THE SERIES
QUEEN FOR A DAY
Bring Home on Disney DVD December 12th
Just in Time for Holiday Gift Giving!
Includes the First Episode Plus Four Bonus Shorts
Synopsis:                          The fate or Corona hangs in the balance when Rapunzel faces the ultimate test in "Queen for a Day."
When the King and Queen leave town, Rapunzel is set to lead. However, when a blizzard threatens to destroy Corona, the Princess is faced with some tough decisions.
Voice Cast:                       Mandy Moore as Rapunzel; Zachary Levi as Eugene, Eden Espinosa as Cassandra; Jeremy Jordan as Varian; Clancy Brown as King Frederic and Julie Bowen as Queen Arianna.
Executive Producer:       Chris Sonnenburg
Release Date:                  December 12, 2017
Bonus:                               4 "Inside the Journal" Shorts
First Entry
Cassandra
Queen Arianna
King Frederic
To buy your own copy head here 
One lucky US winner is going to bring this great movie home Enter below