We got this awesome Spice Lab kit free in exchange for an honest review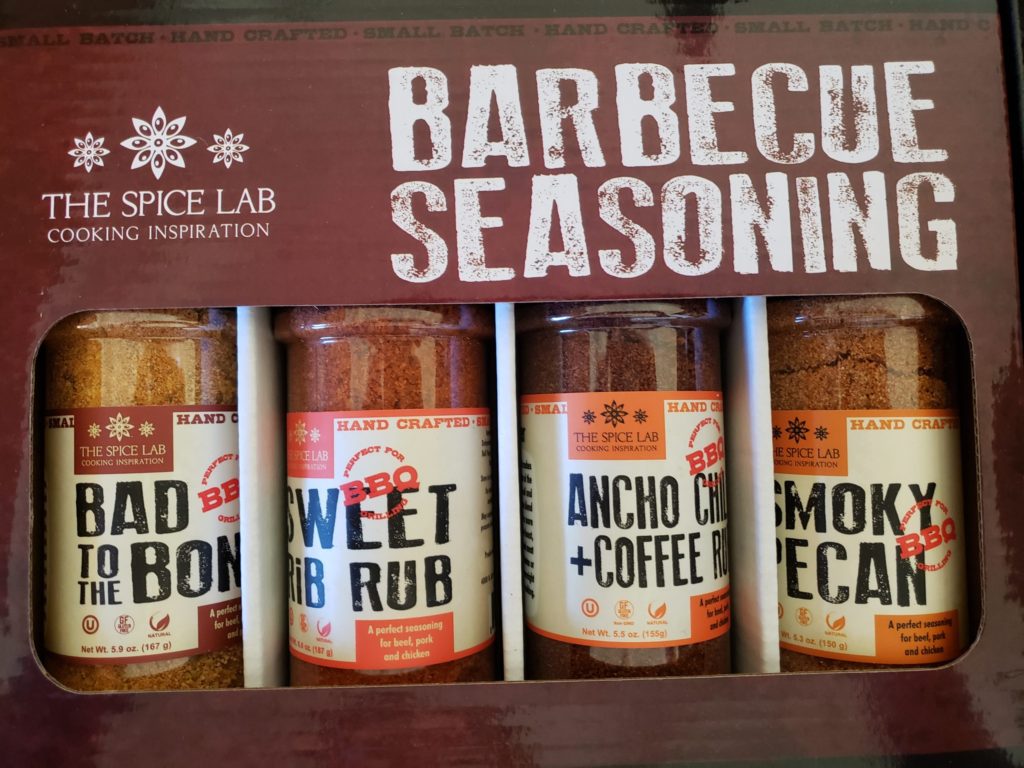 One thing me and hubby love doing is cooking together.  The Spice Lab is really a gift for both of us.  We love to find great new spices and rubs and The Spice Lab has a great selection. They have a wide selections of salts, seasonings, teas and so much more.  They also have great gift sets.
No matter what you love to cook they have a great selection for you.  They also have great prices. I can't tell you the times I spent more then 10.00 on one rub.  They have a 4 pack of different ones you can try and its only $29.99.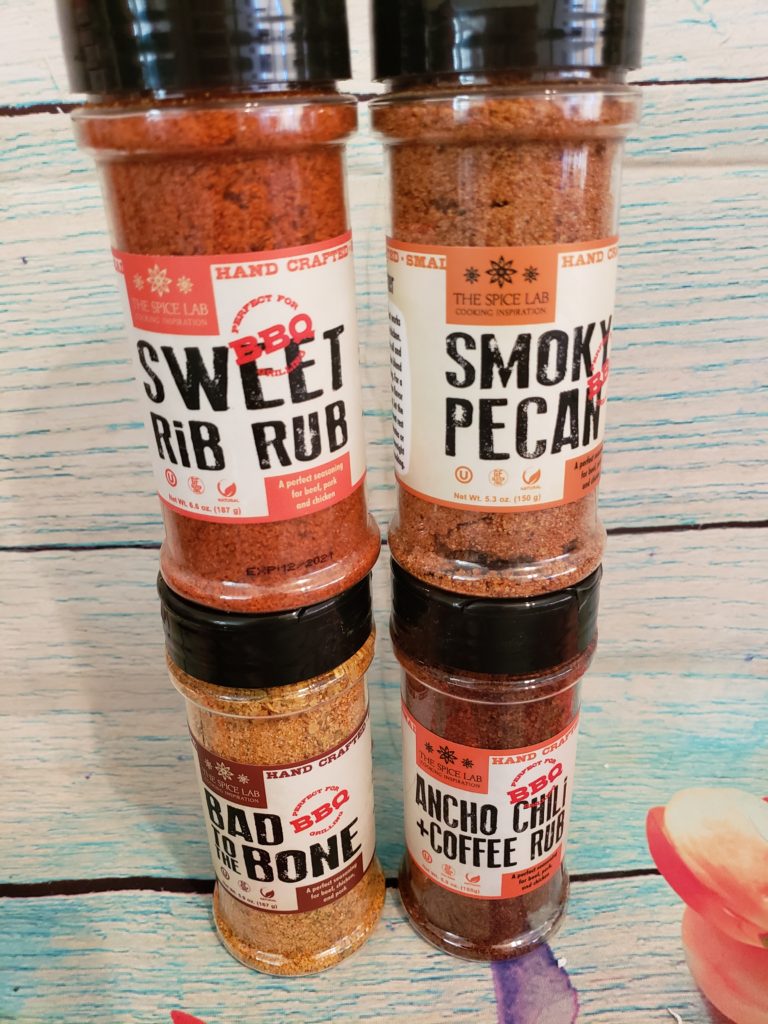 I got to try the BBQ seasoning pack and we love it.  We love to BBQ all year long.  I love that most BBQ seasonings also go great in the Crock Pot. This one had 4 Shaker Jars of one each of the following Bad to the Bone, Sweet Rib Rub, Smokey Pecan Rib Rub & Ancho Chili & Coffee. Bad to the Bone – A perfect seasoning for beef, chicken, and pork.
If you are looking for a great gift he will love and will also be a great gift for you, make sure to check out The Spice Lab you are going to love them.