I know so many people who went out and upgraded their phone this week.  With the new Pokémon Go game out a lot of older phones where not compatible.  I am one of those people.  I needed to get out and catch my Pokémon.  The one thing I have never understood is why people go out and spend a ton of money on a new phone and don't get the best protection for it.  Speck is that product the one that will not only help protect your phone but the designs will show who you are.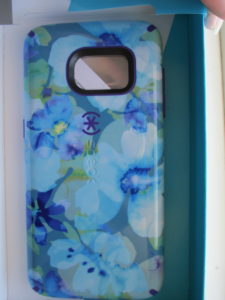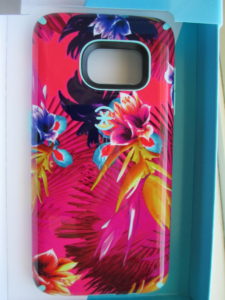 My last phone lasted me years and it was because I had a great case on it.  Speck helps protect against cracking it when you drop it and it makes it a lot less slippery.  My phone was falling off the couch and slipping everywhere.  Once I got the case on it no more slips.  This is a great thing I have not lost it in the cracks of the couch since I put the case on.
     
   I love that the cases are easy to get on and off.  If I need to take it off to clean it or anything else, I am not breaking nails and struggling to get it off.  This case is truly the best accessory you can buy for yourself.  It not only protects your phone but also can really show your style.  I love bright and colorful and the Candy Shell Inked match me perfectly.  Want even better news Speck Cases also come with a one-year warranty. If bright and color full is not what you are going for, no need to worry they have so many different designs you are sure to find one that fits your style.
 
   I would completely recommend Speck cases to anyone with a smart phone or even a I pad.  You will not be disappointed.
I got this free to try in exchange for an honest review.