MADE IN THE USA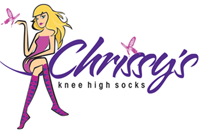 I know a lot of people are wondering what is sock season.  No, I am not saying wear socks with sandals.  I am saying its just warm enough to wear a cute pair of shorts and a cute tennis shoes, but it's still cold enough you want to be covered a little more.  So, it's sock season.  I love that Chrissy's Socks has some very cute Knee highs and Thigh high socks they are perfect for this season.  They add a little more flair to your outfit yet you are keeping warm while the weather makes up its mind. Lol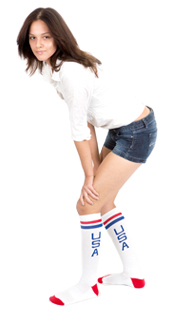 Chrissy's Socks has a great line you are going to fall in love with.  If you like a more conservative look, they have you covered.  Yet if you are like me and love bold beautiful colors then they also have you covered.  I love that they have so many styles and colors I can match any outfit.
Chrissy's Socks now have animal you should see the cats.  They have neon and rainbow its like I am in sock heaven.  If my husband would let me free on this site, I would go nuts.  If you are like me and think that socks are truly one of the best accessories you can have then this is a must go to online store.  They have beautiful socks the quality is fantastic.  I have a few pairs and I love them.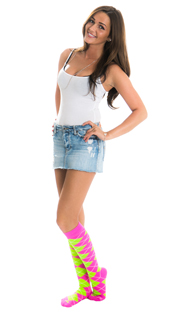 Now while shopping online the web site is very easy to navigate you can find exactly what you are looking for in no time.  They even have free shipping on all order over $50.00.  They are also always adding new things to their sale section so make sure to check that out.

If you are looking to step up your sick game you can not go wrong with Chrissy's Socks, they have a great selection and great prices.
We have worked with Chrissy's Socks in the past and have tried them I love working with them again on a great post