This is a sponsored post on behalf of Review Wire Media for Universal Pictures.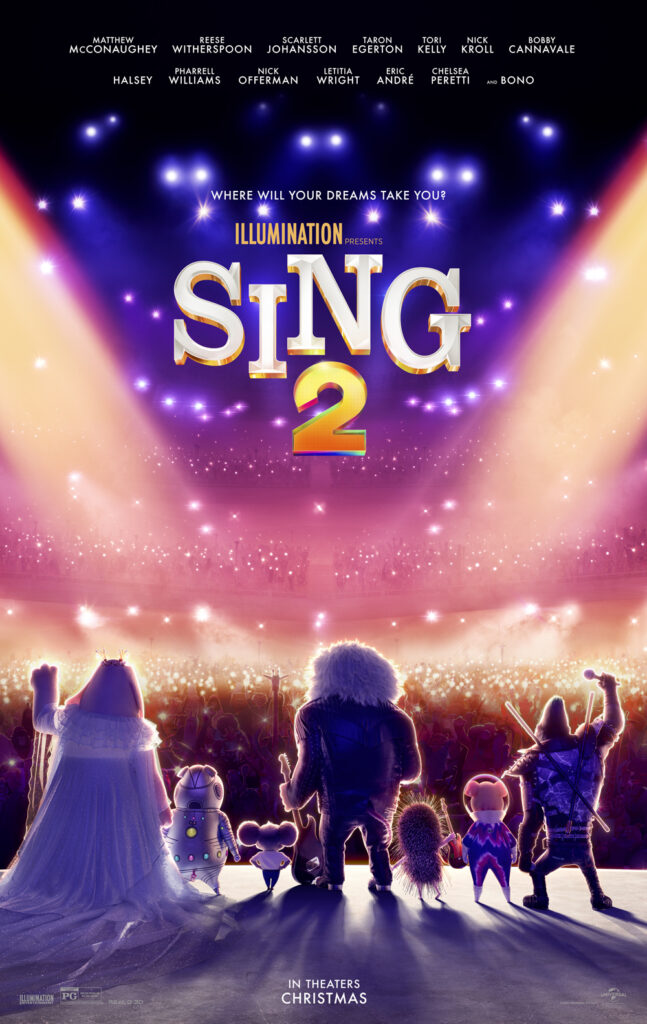 In Theaters December 20, 2021
This holiday season, the new chapter in Illumination's smash animated franchise arrives with big dreams and spectacular hit songs as the ever-optimistic koala, Buster Moon, and his all-star cast of performers prepare to launch their most dazzling stage extravaganza yet …all in the glittering entertainment capital of the world. There's just one hitch: They first have to persuade the world's most reclusive rock star—played by global music icon Bono, in his animated film debut—to join them. Rated PG

I am so excited for the new Sing to come out.  I loved the first one and the trailer of  Sing 2 looks so good.  We are going to have a fun family night this week, so come back and make sure to check out our review.
Join Sing 2 on social Media