As most of you know I love Shoplet. They have helped me find so many awesome products for my home office that I would have never known about if it was not for them.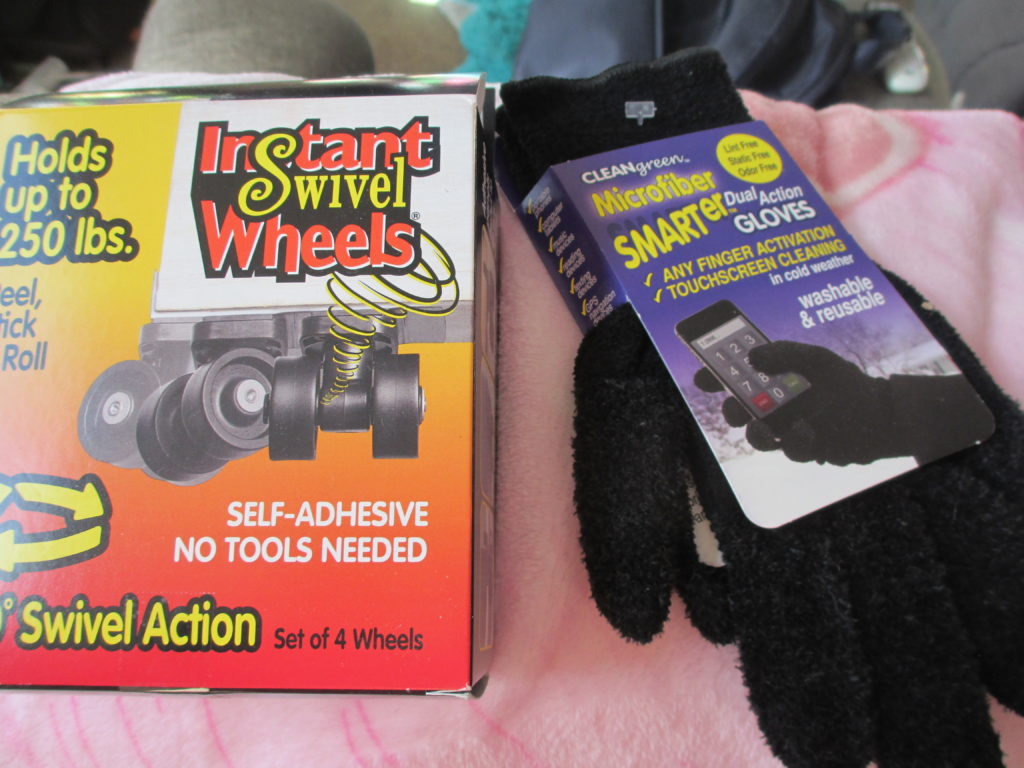 The Instant Swivel Wheels were not only easy to use, they helped me turn a regular book case into a great movable center.  All I had to do was peel and stick the wheels on.  Yes, it was that easy.  I was ready to roll it around in no time at all.  The wheels rolled with ease even on the carpet and can hold up to 250 lbs.  These are also great if you have a movable island that a wheel fell off of.  I had a fantastic one in my kitchen and one of the wheels broke.  I just had to throw it away, if I would have known about these I could have just replaced the wheels and saved the island.  I have a new one now but when one of these wheels break I love that I have an option to fix it without a huge expense.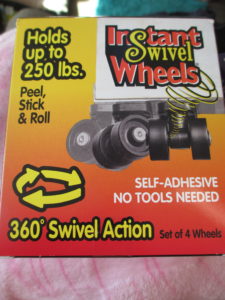 Clean green Microfiber Gloves are a must for your house hold.  I never knew how much I needed these until I got a set.  They are machine washable and reusable.  They are easy to use, just put on and clean anything that needs it.  They were even safe to use on my electronics.  When dusting my knickknacks and other items having gloves with the finger makes it easy to get into the nook and crannies.  I have not tried them on my car yet, but next road trip these are definitely going with me.  I can clean it up a little while we travel. If you want to cut your dusting/cleaning time in half make sure to head to Shoplet and get a pair these, they will really make a difference in your life. I love that these were the Smarter Gloves.  I could wear them and still use my smart phone.  Which living in Colorado is very nice my hands did not freeze and I could use my phone while outside.
Shoplet has a wide range of products from office supplies, cleaning supplies, Organization needs, Medical Supplies and Office Furniture, go ahead and stock up on everything you need for the year in one easy order.   I love that they have great prices and a very low free shipping rate.  I have found so many great products that I would have never thought of.  They really do make life easier.
I got these free in exchange for an honest review