We got SHASHI Cool Feet Socks free in exchange for an honest review.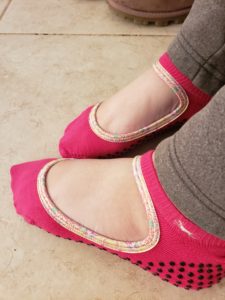 I am going to be a little TMI here.  My feet are always cold.  I have to change my socks like 4 times a day.  While I always thought it was because I needed thicker and warmer socks I was wrong.  I needed cooling socks.  My feet were so sweaty that they were always wet and that is why I needed socks to keep my feet cool.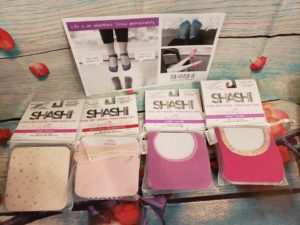 These socks not only keep your feet cool they have such cute designs.  Socks should always be cute and I can wear these with anything and they make a statement.  They have a ton of colors to choose from and a ton of different designs.  I have one pair of tennis shoes that I can never wear.  I have to wear socks with them but the way they are cute most socks look weird.  these fit perfect and looked great.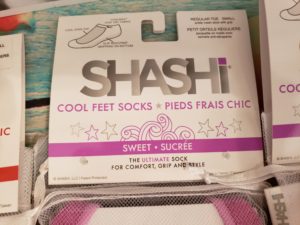 What are SASHI Cool Feet Socks?
Founded by Barre and Pilates enthusiast Natalie Lerch Sudit, SHASHI Cool Feet Socks are designed to keep that clean, refreshed feeling while staying active. SHASHI is the only performance mesh studio sock that utilizes COOLMAX® technology, specially designed fibers that transport moisture away from your body to the surface of the fabric where it evaporates