We got FLCL DVD and Funko free in exchange for an honest review all opinions are our own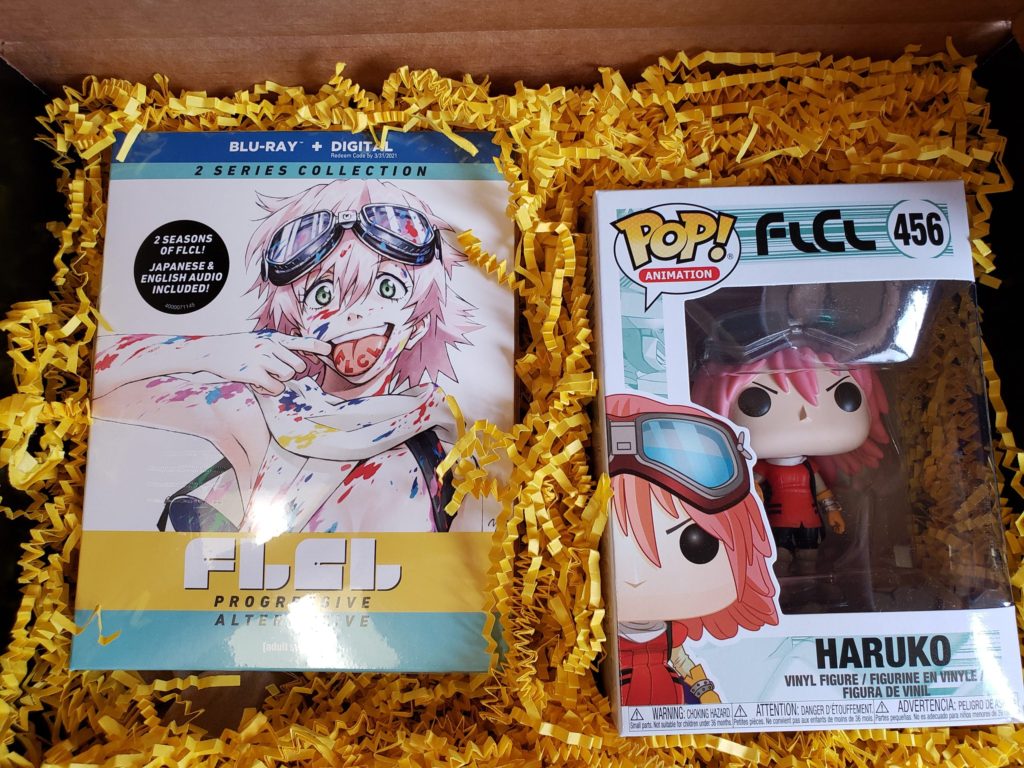 Who else is so excited.  When i first saw this adorable Funko I was floored it is perfect and adorable.  This is going to make a perfect add to my collection.  For the first time you guys can get the combo pack on Blu-ray and it is awesome.  We have come to the third and final season there are a lot of fans that will miss FLCL.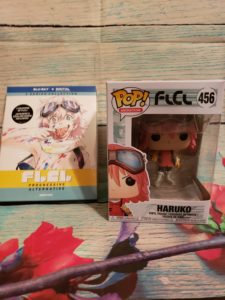 Adult Swim's popular anime series FLCL: Progressive and FLCL: Alternative, both release for the first time ever as a Blu-ray combo pack from Warner Bros. Home Entertainment on February 4th.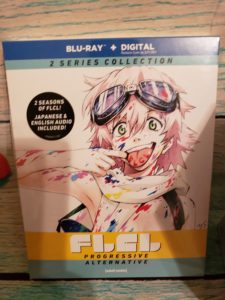 From the legendary anime studio Production I.G and Adult Swim, FLCL: Progressive & Alternative Combo Pack will include a 15-minute never-before-seen documentary that dives into the making of both seasons featuring interviews with voice talent and crew. Additional special features include a "Meet the Creators" piece focused on the new era of show creators, a segment about "The Pillows" relationship with the series, a glimpse at the English voice actors behind FLCL together, and a look into the production of FLCL: Alternative.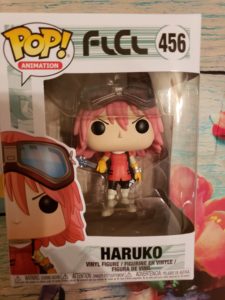 The highly anticipated sequel to the 2001 original FLCL, FLCL: Progressive tells the story of 14-year-old Hidomi and her classmate, Ide, as the war between Medical Mechanica and Fraternity continues. Now in the form of their teacher, Haruko Haruhara returns alongside another otherworldly being, Jinyu, a gorgeous Chrysler Bel Aire and her yellow Vespa to unleash their hidden potential. 
FLCL: Alternative, the third and final season centers on the misadventures of 17-year-old Kana and her friends, Mossan, Hijiri and Pets. Living a seemingly normal life, the group's lives are flipped upside down when Mecha falls from the sky and arrives with the guitar-wielding Haruko Haruhara. Once again determined to take out Medical Mechanica, Haruko works to awaken Kana's N.O. channel before the relentless iron takes over the world.