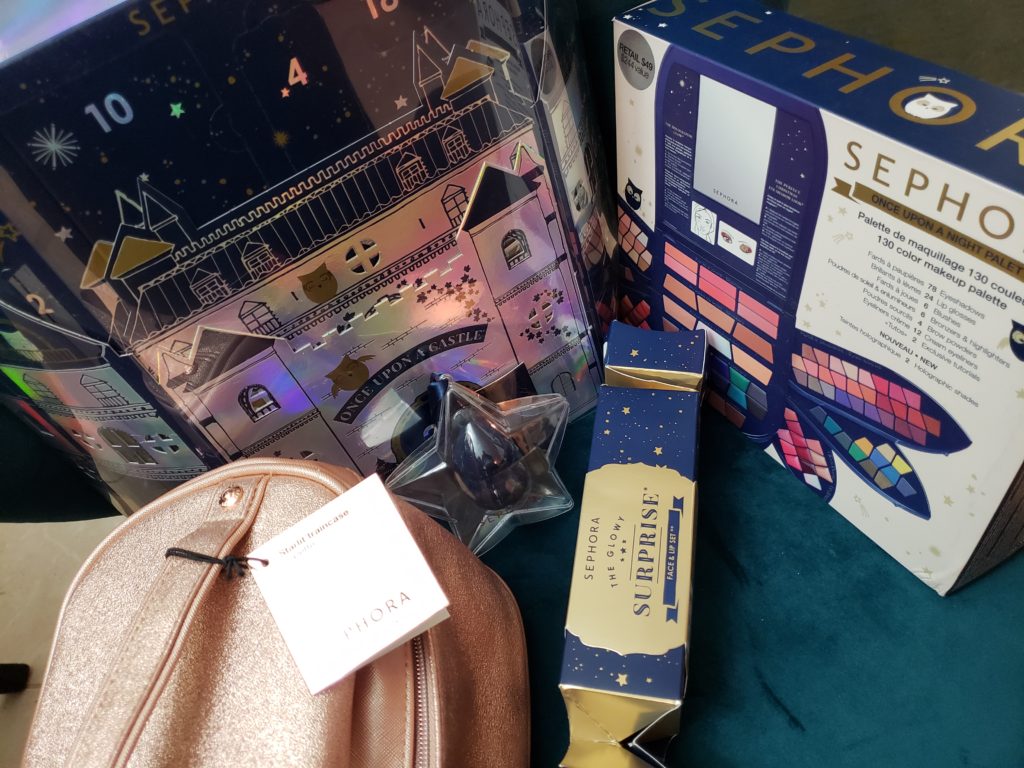 No matter what the Lady in your life is like Sephora Holiday has a perfect gift for her or any beauty lover.  She can be a fashionista who loves beauty products or a girl who has never really learned to put makeup on.  Sephora is more than just makeup.  It is an experience.  From makeup, to hair and even makeup cases which can be used for almost anything they will have the perfect item this Holiday season.
The holiday Collection this year is out of this world.  With so much to pick from the hardest part of shopping this year will be not getting it all.
A few of the awesome items we got are
Sephora Collection Once Upon A Castle Advent Calendar ($45)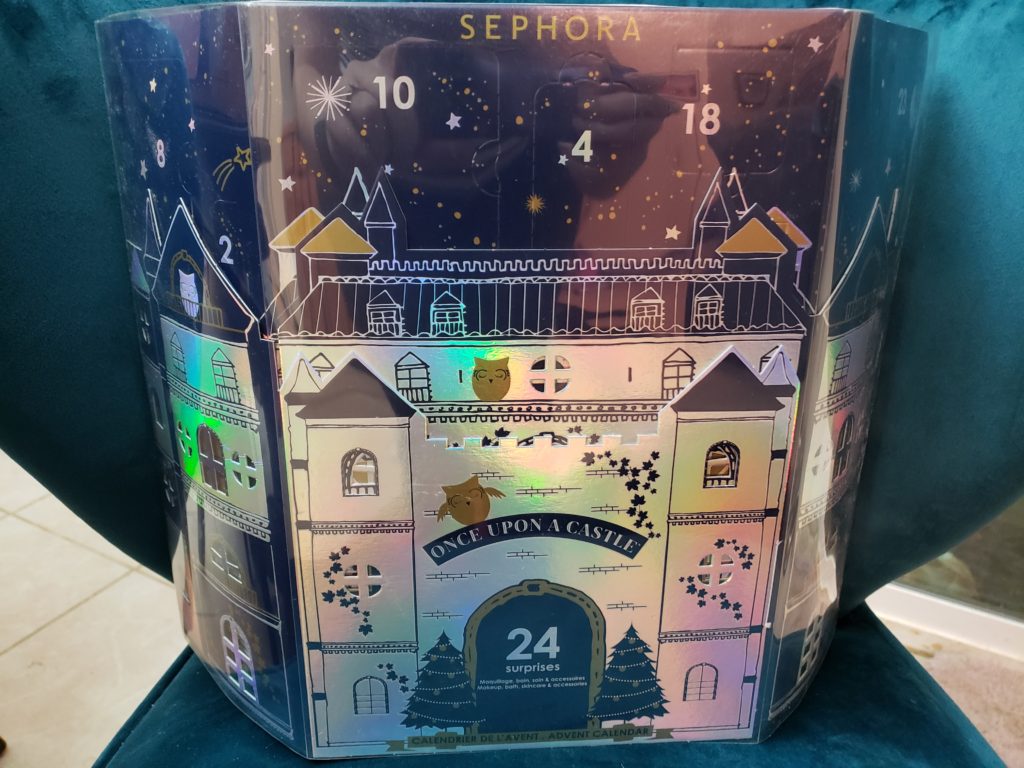 These awesome Advent Calendars are now sold out online.  Make sure to check out your local store you just might find one that is in stock.  Go soon or they will be gone forever. Check out some other Advent Calendars here.
SEPHORA COLLECTION Once Upon A Night Blockbuster $49.00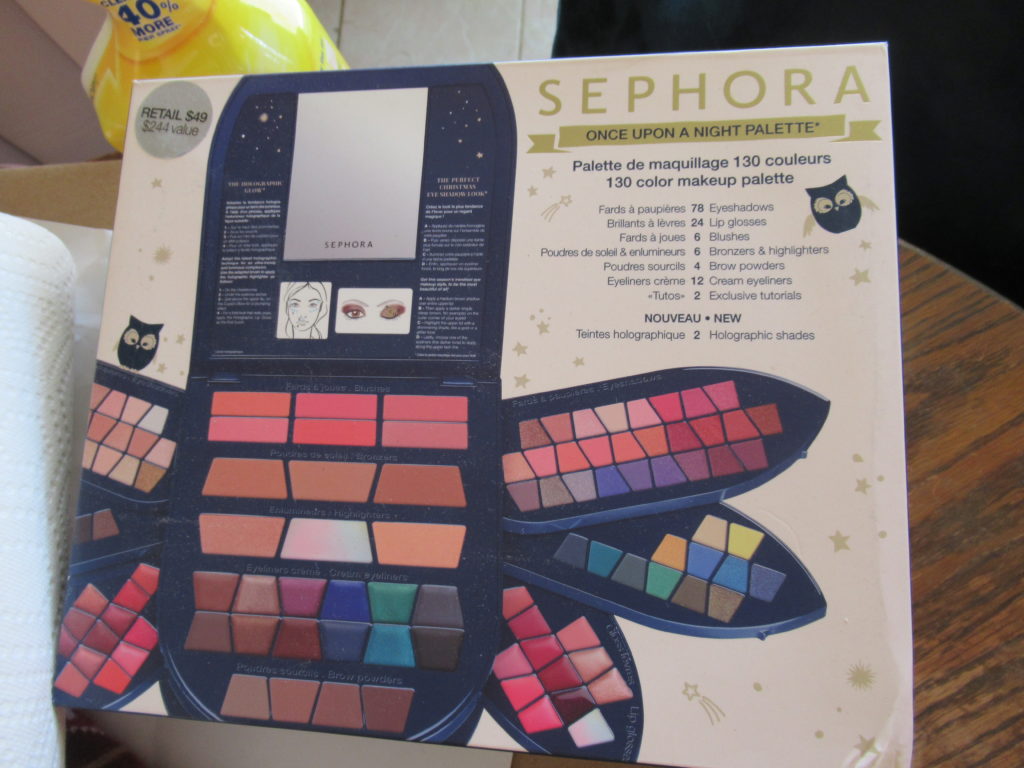 If you have a girl who loves everything beauty or is just learning then the Sephora Collection Blockbuster is a must they have some of everything.  They can use it to learn or they can use it to create some awesome looks.
This set contains:
– 78 x Eyeshadows
– 24 x Lip Glosses
– 6 x Blushes
– 6 x Highlighters and Bronzers
– 4 x Brow Powders
– 12 x Cream Eyeliners
SEPHORA COLLECTION Starlit Train case $32.00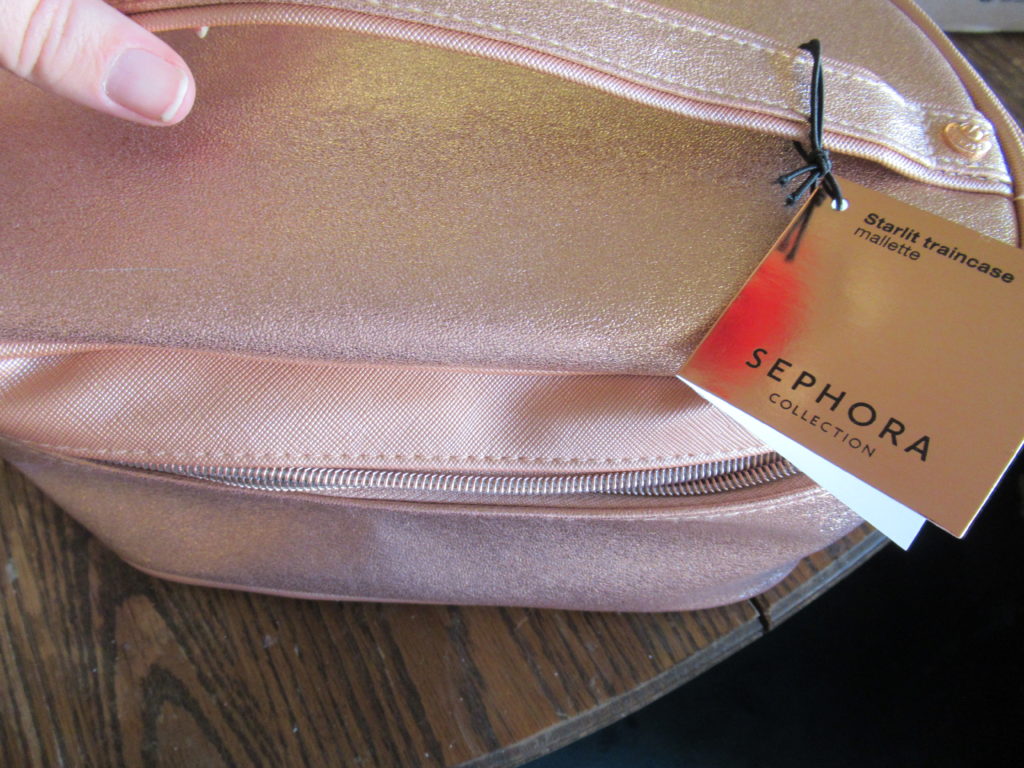 This limited-edition Rose Gold Train case is a must.  You can use it to hold beauty items, Hair items or pretty much anything you can think of.  My son tried to take it to keep his toys in.  The beauty lover in me had to say no way this beauty is going to hold all my beautiful glosses.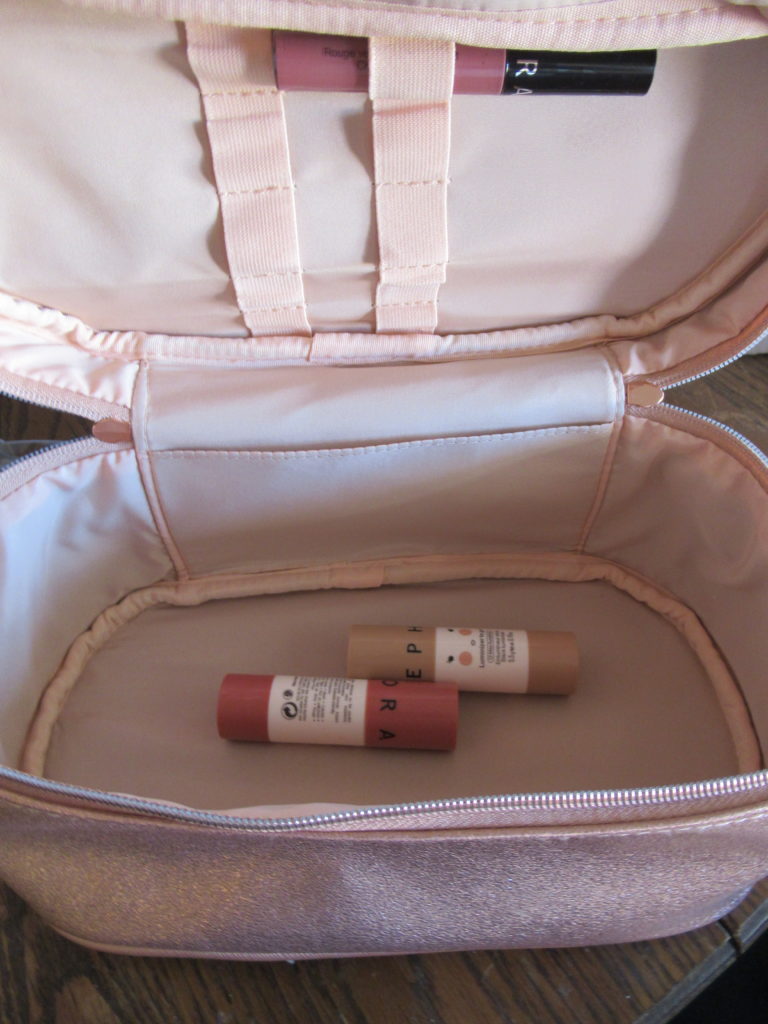 SEPHORA COLLECTION The Glowy Surprise Face and Lip Kit Popper $14.00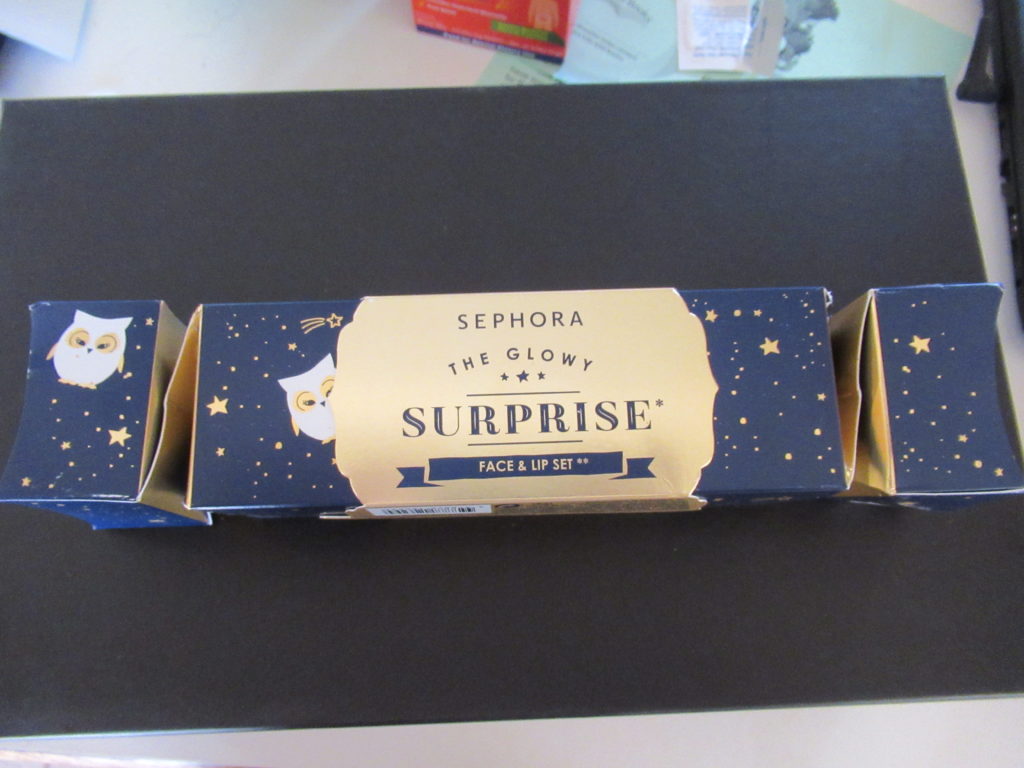 Looking for the perfect stocking stuffer look no farther.  The Glowy Surprise kit is perfect for the beauty lovers stocking.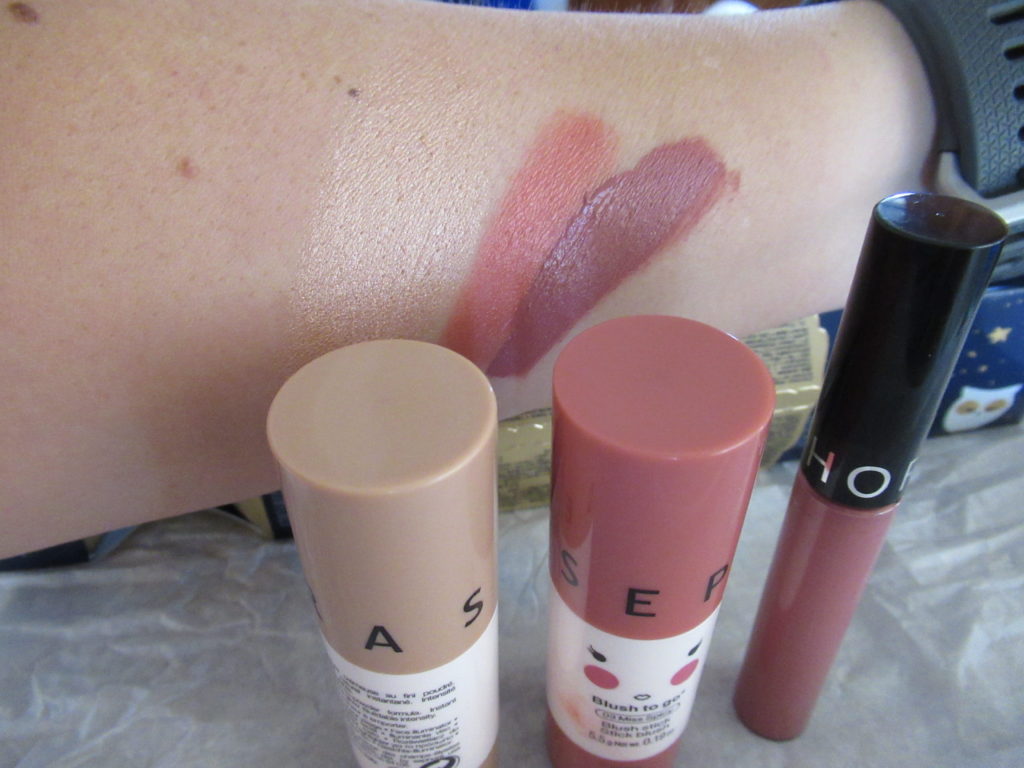 I love that it is also already wrapped just toss in the stocking and you are all set.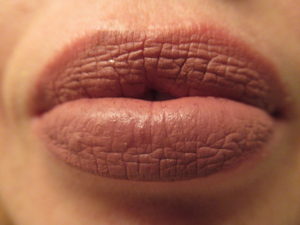 This set contains:
– Sephora Collection Cream Lip Stain in no 13 Marvelous Mauve
– Blush in 03 Miss Spicy
– Luminzer in 12 Miss Sunshine
SEPHORA COLLECTION Twinkle Time Sponge   $10.00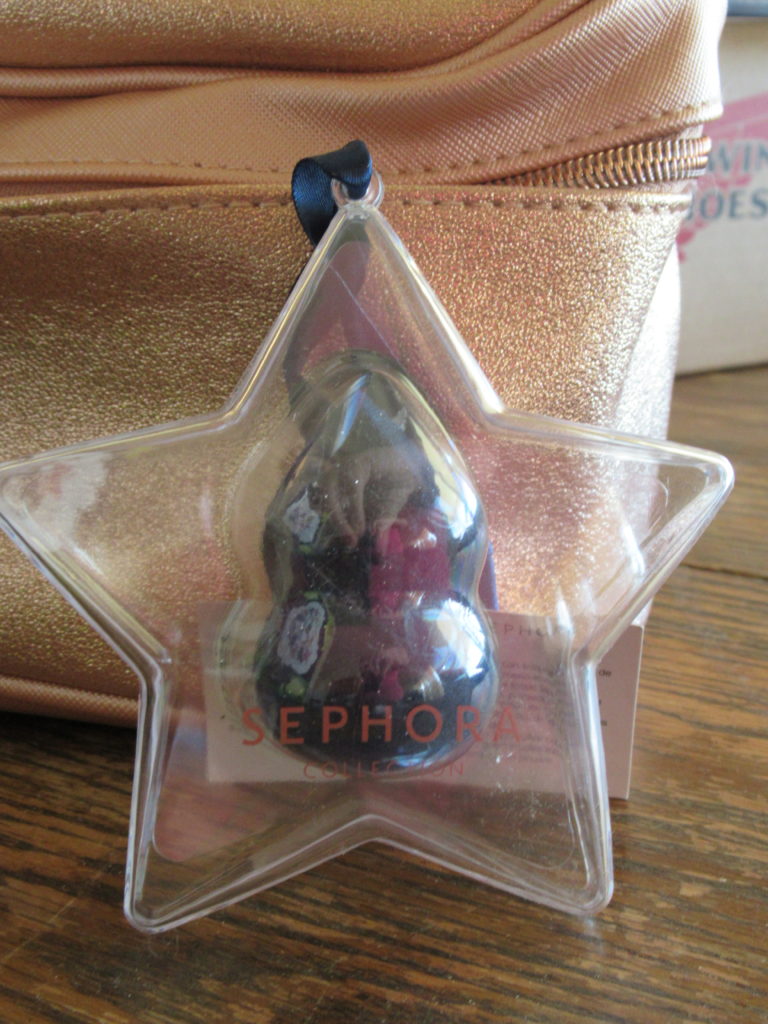 How cute is this Ornament?  Even better it comes with a very useful makeup sponge inside I would love a tree just filled with these cute stars.  Every makeup artist needs a good sponge and this one should be right these on your list.
Sephora has a wide range of awesome sets that are going to be on the beauty lovers list this year.  Make sure to head to the store or online and get your shopping dome ahead of time the year.
I got this free in exchange for an honest review